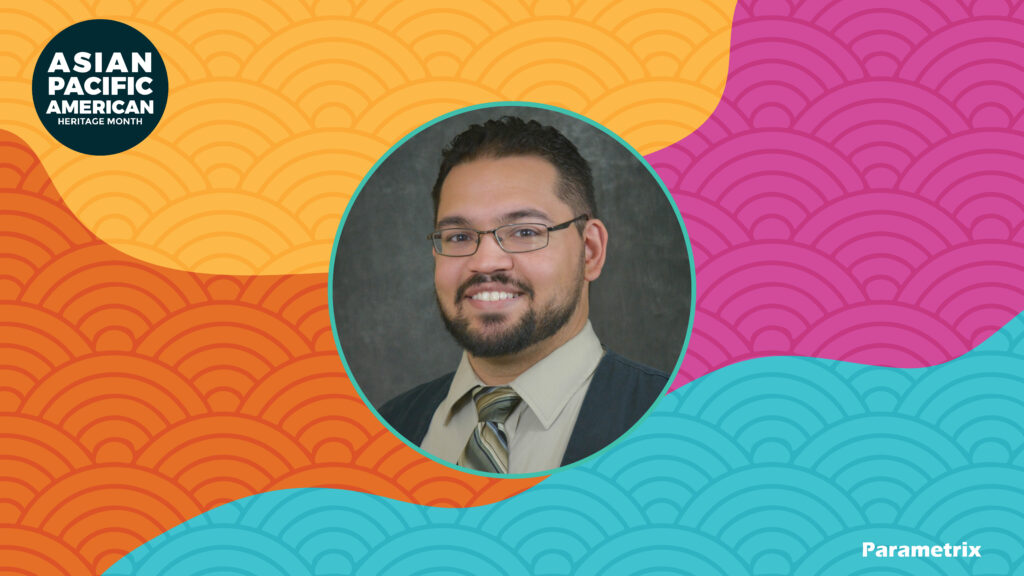 In recognition of Asian Pacific American Heritage Month we're featuring Asian American and Pacific Islander (AAPI) employee-owners who will discuss their careers, families, culture, and more. Today, learn more about Jason Ceralde, a landscape architect based out of our Bremerton, WA office.
What are some projects that you are proud to have worked on?
Early in my career at Parametrix, I was a drafter/CAD Lead and have had the opportunity to work on many projects in a wide range disciplines. The projects that really stand out for me are the Duwe'iq Treatment Wetland and Stormwater Parks (Manchester and Whispering Firs) for Kitsap County Public Works.
What do you like to do in your free time?
My faith is my life; and out of anything, my parents are proudest to hand it on to me than anything else. I spend quite a bit of time helping my local parish and volunteering for youth programs. When I am not there or spending time with my niece and nephew, you might find me in my garage/woodshop crafting something.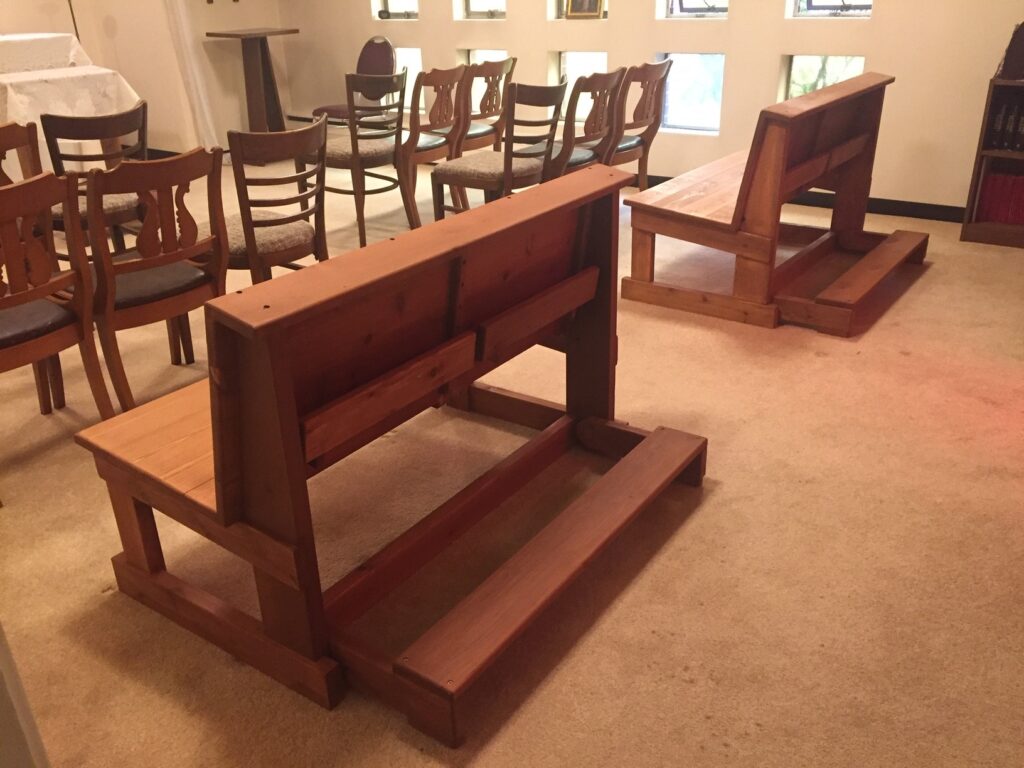 Where are your parents from? When and how did they arrive in the United States?
My father was born in Manila, Philippines to parents of Pangasinan ancestry. His family settled in Olongapo on Subic Bay following World War II after the end of wartime occupation. While attending boarding school and Catholic minor seminary in Manila, political and social unrest continued to grow during Ferdinand Marcos' presidency. When his seminary was shut down for political reasons, he moved north to Baguio to attend university for architecture.
At age 21 following the proclamation of martial law, my father decided to leave the country, preferring to leave his parents and siblings behind to join the US Navy based in Subic Bay at the time. He served in the US Navy for several years stationed first at Adak, AK and eventually at the Naval Airbase at Sandpoint (now known as "Magnuson Park") in Seattle, WA. He finished his military service in 1979 after he received his US Citizenship under Jimmy Carter's presidency.
My parents met around that time and married in 1980. My mother is of Western European ancestry and traces her lineage back to early colonial immigrants from the British Isles, Germany, and Sweden who settled Massachusetts Bay and the surrounding areas. She grew up on the northwestern shore of Lake Washington.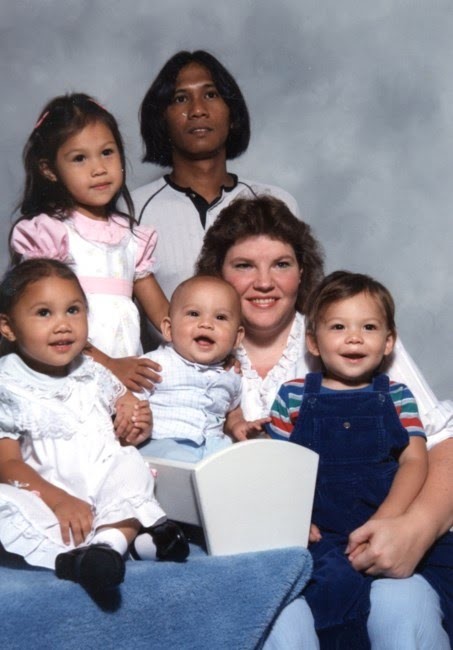 Cultural bias on both sides of family made things difficult for their interracial marriage. But they relied primarily on their faith and ties to the Catholic church. He was very proud of his American citizenship and his pursuit of the "American Dream".
Unfortunately, my father was diagnosed with Alzheimer's disease in his early 50s and passed away a few years ago after more than a decade-long struggle.
What languages do you speak or understand?  Is there a language barrier issue within your family?
English is my primary language and the only one that I speak fluently. I took Spanish in high school and Italian in college; but have lost my cursory fluency in speech in both Spanish and Italian.
I have also dabbled in conversational Tagalog, but since my father was already sick by the time I left for college, he reverted to primarily speaking English and Pangasinan, so I gave up trying to learn Tagalog.
My father spoke 7 languages and dialects (English, Spanish, Tagalog, Pangasinan, Ilocano, Cebuano, and a dialect from the Southern Philippines). He preferred to only speak English to us though, as we lived in a primarily English-speaking community. Most of my Filipino family speaks at least two languages and we converse in English.
What was it like for you growing up as an Asian American?
I like to preface my answer by saying that I am mixed race. And I have been greatly influenced by my mother's Western European-American ancestry as well as my father's Filipino heritage.
Growing up there were some challenges. Some family friends had difficulty understanding our father both in how he spoke and, in his temperament, but the friends who stuck around were doted upon like children of the family.
We had an extendable dining room table with enough leaf extensions to seat over twenty people, and we always had people over. My father was adamant that we ate "Filipino-style" though, so it was a bit embarrassing sometimes when he would teach our friends how to eat with a spoon and a fork. But hey, not everyone learns how to cut a steak with a spoon, so I have no regrets.