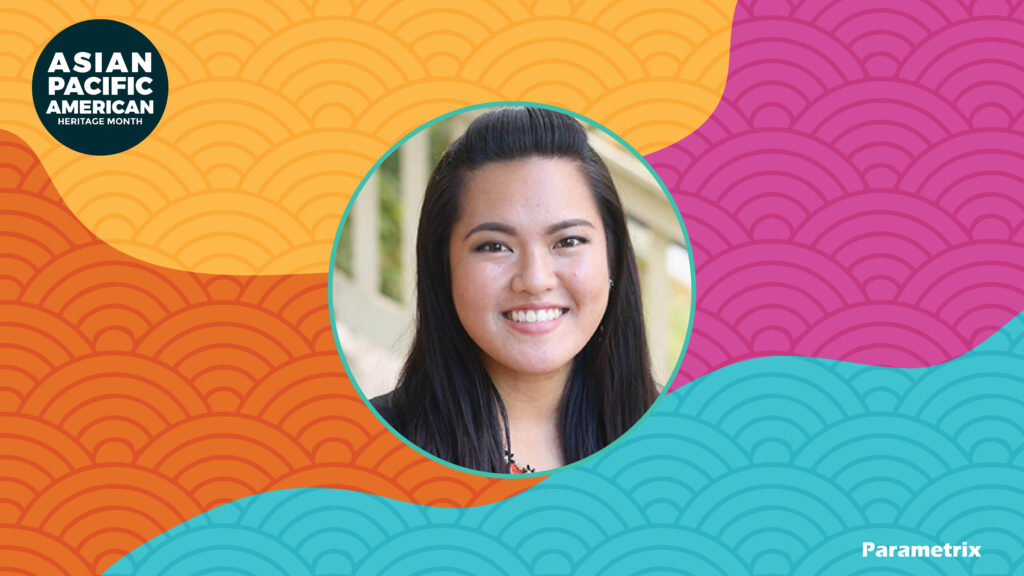 In recognition of Asian Pacific American Heritage Month, we're featuring Asian American and Pacific Islander (AAPI) employee-owners who will discuss their careers, families, culture, and more. Today, learn more about Rachel Yonamine, an Engineer I with our Portland Transportation team.
Tell us something about yourself that many people may not know.
I grew up in Hawaii, so I didn't see snow until my early 20s! It was like 3 am and I was so excited I walked outside and took pictures of literally everything I could. My hands were so cold when I got back I couldn't open my door for 5 minutes.
Is there an accomplishment that you are particularly proud of?
When I was in college, I helped to create a sense of community in the club I was involved (Engineers Without Borders). Was it huge? No. Was it the "It" club everyone was dying to be a part of? Not particularly. However, it was somewhere people were welcomed as they were and celebrated for every freckle that made them unique! It was cool we were able to create an atmosphere that people were comfortable enough to show up as their authentic selves despite their age, gender, major, ethnicity, etc. A group of students who otherwise would never be in the same room were collaborating, sharing laughs, and going on spontaneous late-night fro-yo runs. It made for some of my best college memories!  
Tell us about your family's history and how they came to the United States.
I am Yonsei, which is a Japanese term meaning "fourth generation". My great grandparents were immigrants from Okinawa and Japan – they moved to Hawaii in the early 1900s for a better life!
My great grandpa (on my mom's side) worked in the sugar cane plantations! Growing up we often learned about these plantations because they were the driving force behind large scale immigration to Hawaii which contributed to our island's ethnic diversity. It was cool to know my great grandpa was such an integral part of Hawaiian history!
My grandpa (on my dad's side) fought in World War 2 as part of the 442nd Regimental Combat Unit.
He was wounded and received a purple heart award during his time in service. My mom always joked around and told me to ask him to see his scar – the thing was he was shot in the butt. Needless to say, I never asked for visual evidence and just took his word for it.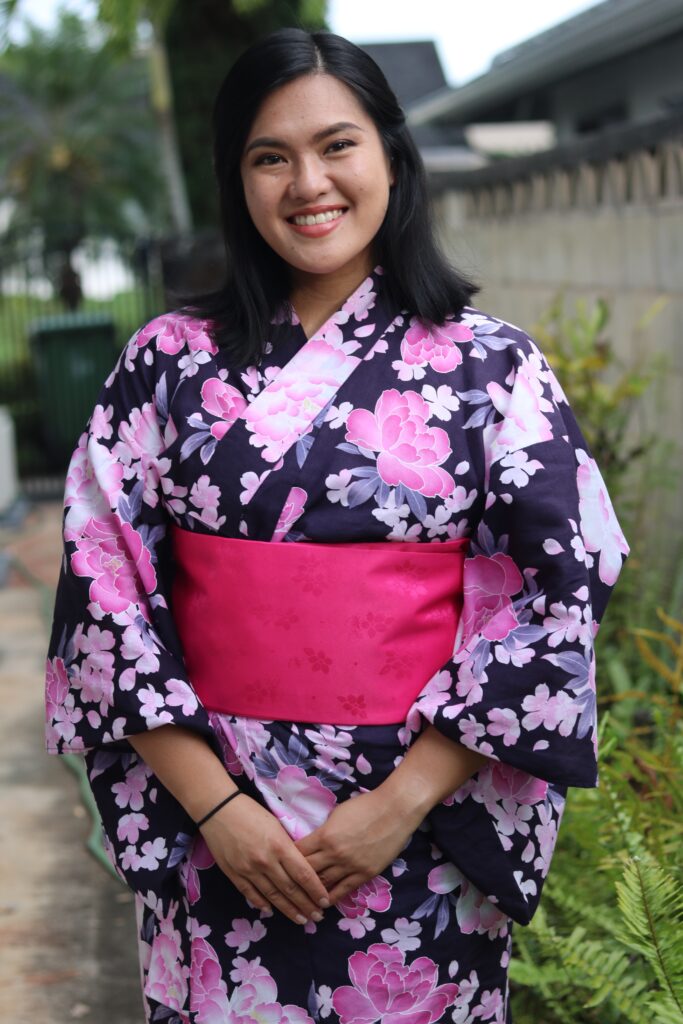 Does your family have any traditions that are still carried on today?
On New Year's Day when the clock strikes midnight, my friends and family celebrate with a bowl (or two) of Ozoni.  Ozoni is a traditional Japanese soup made with miscellaneous ingredients such as vegetables, seafood, meats and mochi. Each ingredient has a special meaning and is eaten to bring good luck into the New Year!  
What does being Asian American mean to you?
Being AAPI in this country means having the opportunity and responsibility to represent, share and expose my culture to others. It means being unashamed for the nuances in my mannerisms and appearance, even if they differ from the norm. Being AAPI has allowed me to really celebrate diversity and find connections cross-culturally in a rapidly changing world. It has made me eager to embark on continuous education, learning and growing of not only my own culture, but others as well!
How have recent and historical hate crimes or bullying against AAPI's impacted you, friends, or family members?
It has been heartbreaking and quite terrifying to hear about all the recent hate crimes against the AAPI community. A lot of my friends and family are worried for their loved ones, in fear they will be attacked anywhere at any time. People don't feel safe in the community they've known their whole lives. Now, before going for a run outside my sister always stops me to tell me where there have been AAPI hate crimes so I can make sure I avoid those areas.
Who are your favorite Asian or Asian American actors, musicians, athletes, and other media personalities, and why?
Not so much of a media personality, but I really appreciate Senator Tammy Duckworth for her passion and dedication to serving her community. Senator Duckworth is an advocate for working families, civil rights, environmental justice as well as our veterans and military families. She is a strong female in the AAPI community and representation in the Senate. I remember hearing her story when she visited my middle school – I was really inspired by her level of resilience and life of service to others!