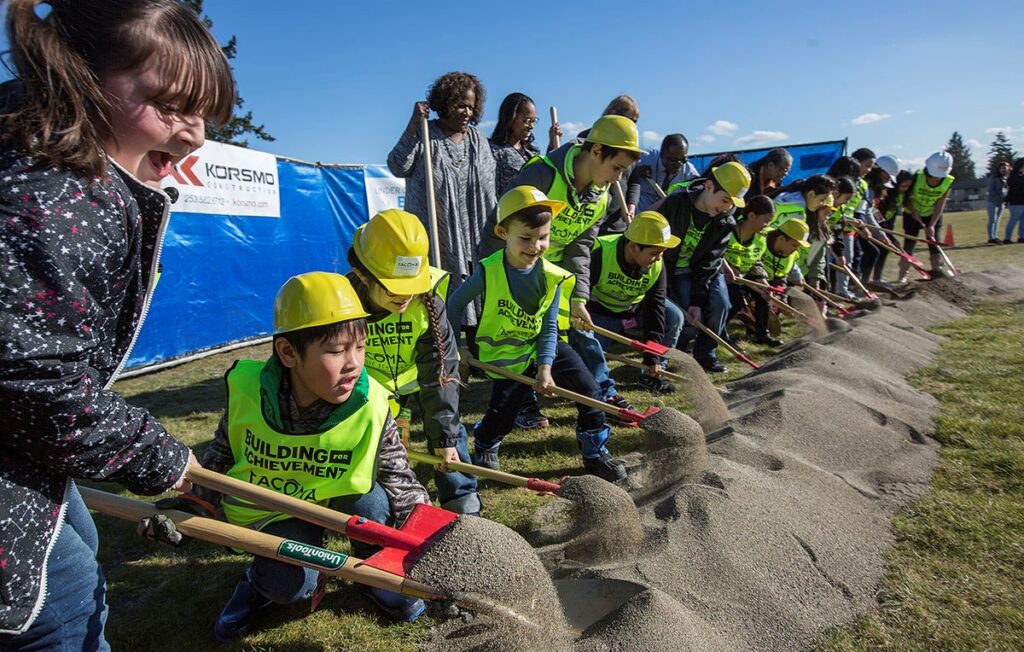 By Jim Dugan
Tacoma Public Schools' Boze Elementary School is the first ever public K-12 school approved by the State of Washington to use the design-build method of project delivery. Since the school received approval in July 2017, multiple school districts have submitted for design-build approval to deliver public K-12 schools.
Construction is now underway on the new school to replace the original Boze Elementary, built in 1969. The budget for the new school, which will serve up to 550 preschool through 5th grade students, is $35.3 million. The project is being funded by a school construction bond passed by voters in 2013. When the bond was passed, it was based on a $295 per square foot construction cost. By 2019, construction costs had inflated to more than $450 per square foot. Innovation and creativity were needed to bridge this funding gap.
Parametrix is providing project management, construction management, document controls, and alternative project delivery services for the project.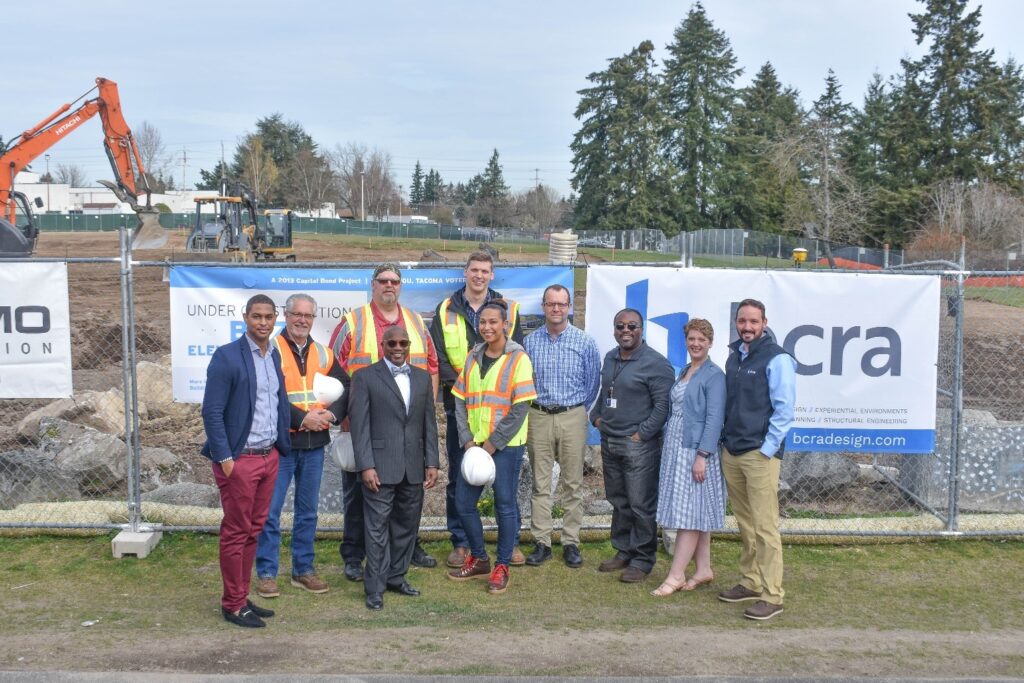 The team came up with multiple ways to save on costs without sacrificing quality, including:
All corners of the building (internal and external) will be 90 degrees
No corner windows or windows that go to the floor
Polished concrete floors 
Standard double-loaded corridors and structural bays throughout
Single roof gable design with no dormers and no roof mounted equipment.
As a result of these cost saving methods, the 2019 guaranteed maximum price for the school replacement will be $291 per square foot, $4 per square foot under budget.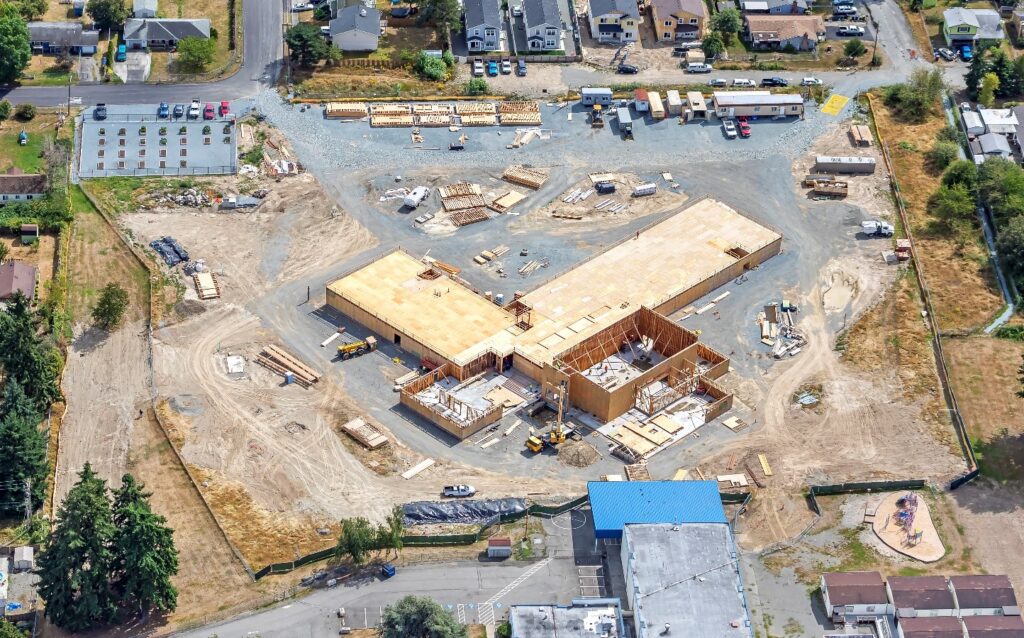 While the project is on a tight budget, the team is still able to incorporate sustainable aspects. The project was designed to have minimal footprint impact to the site. Sustainable materials are being used everywhere possible. The new school also includes a community garden, which the school will be able to use for educational purposes.
Inclusion is another important component of this project. Goals were set and greatly exceeded for minority and women-owned business enterprise inclusion on the project. Over 25% of the project is being completed by minority owned businesses, over 8% by women-owned businesses, and over 12% by small businesses.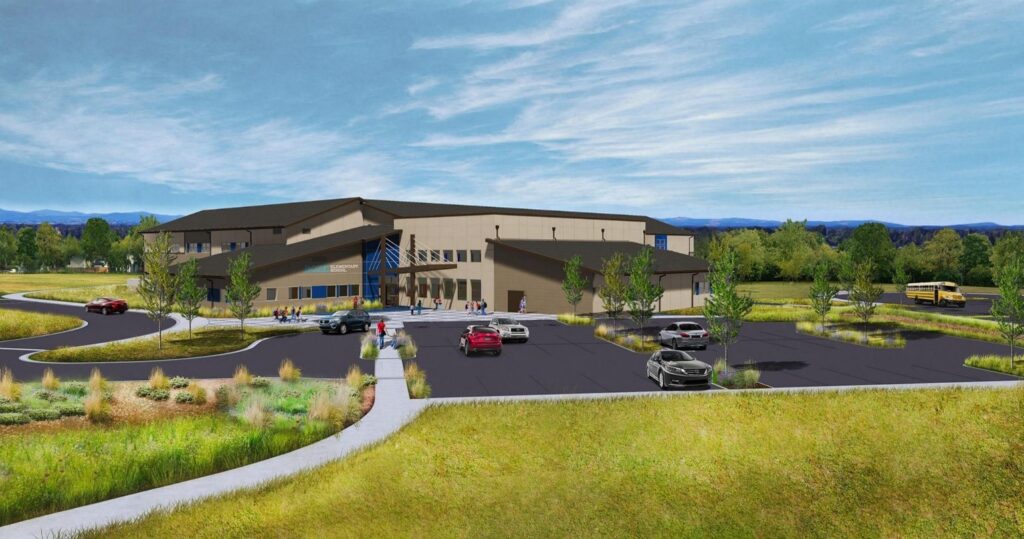 The project broke ground in March 2019 and is planned to be complete and occupied by students in September 2020.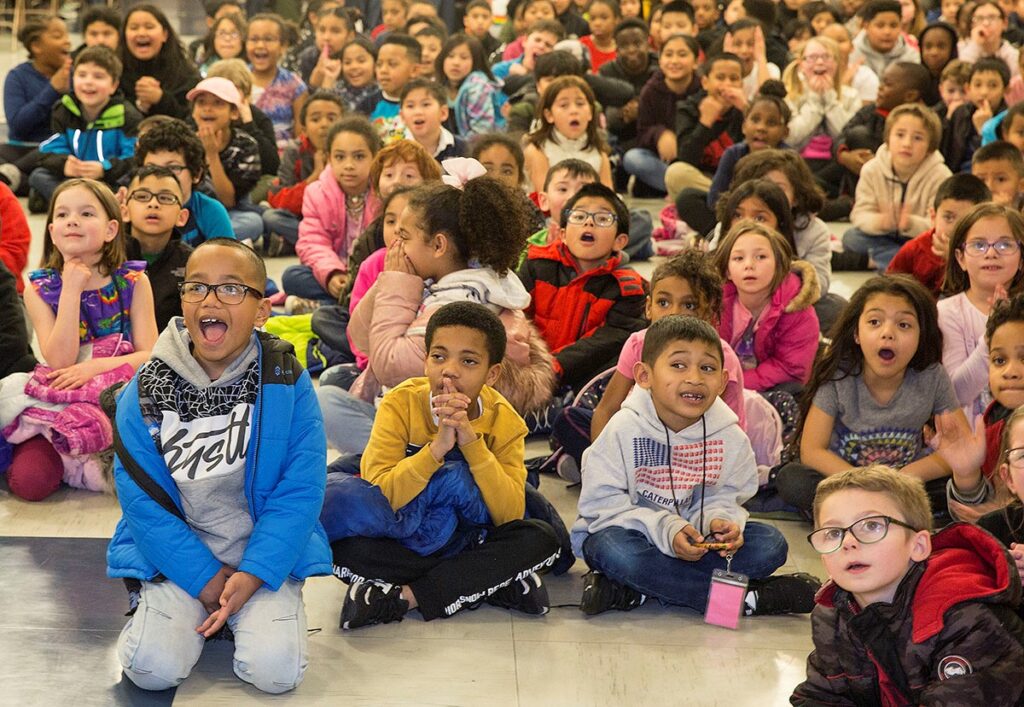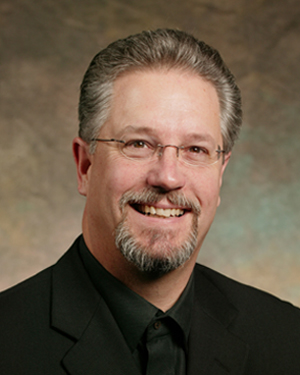 Jim Dugan
Jim serves as an Owner's Representative based out of Parametrix's Tacoma, WA office. He has over 40 years of experience in the planning, design, engineering, and construction of industrial, commercial, and institutional projects in both public and private markets. Over the last 20 years, Jim has specialized in managing design-build projects, including many with K-12 public schools.
Jim is well known and committed to his community. He is the president and founder of the Dugan Foundation, a local non-profit animal welfare foundation, and served a six-year term (2005-2011) on the Board of Education for the Tacoma School District.