Photos courtesy of King County Parks
98,000 shrubs, 4,700 trees, 132 walls, 11 fish passage culverts, 11 miles of paved trail, 10 acres of wetland mitigation – all culminating in the completion of the East Lake Sammamish Trail in October 2023.
What started as a narrow gravel trail is now a wider paved trail with amenities designed to safely accommodate a variety of user groups such as bicyclists, pedestrians, runners, wheelchair users (including those with motorized wheelchairs), in-line skaters, and equestrians, all varying ages and skill levels. The trail also provides access to transit, such as the Redmond light rail station slated to open in 2025, as well as recreation, with beautiful lakeshore views.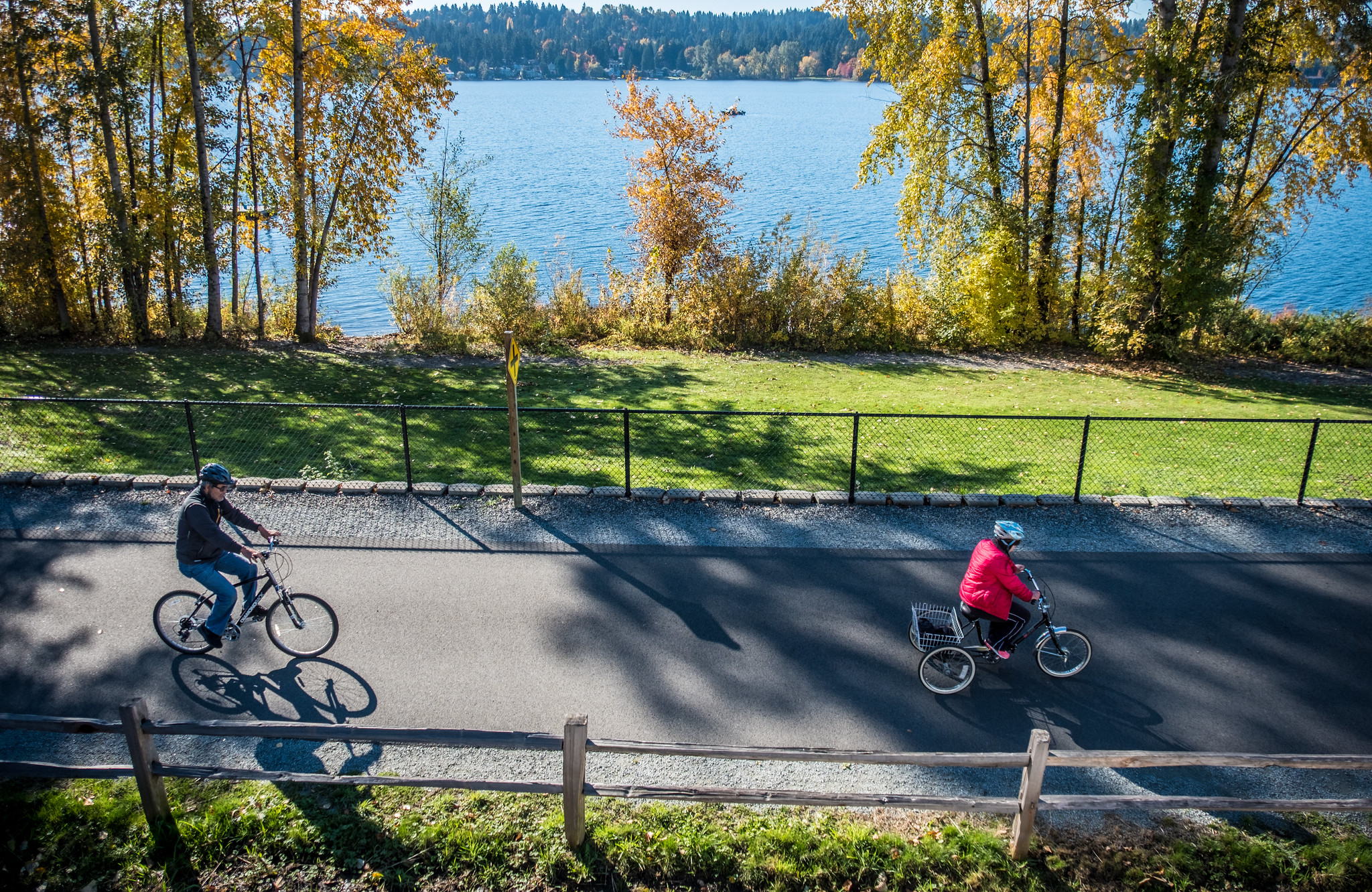 The trail contributes to the 44-mile Locks to Lake Corridor, an uninterrupted paved path spanning from Seattle's Ballard neighborhood to Eastside cities and the Cascade foothills.
As part of the project, around 4,700 trees and 98,000 shrubs were planted and 10 acres of wetland mitigation was provided. Over 132 walls were built to minimize impacts to adjacent natural and built features. Eleven fish passage culverts have been constructed in an effort to restore habitat for Kokanee Salmon.
The final 3.6-mile segment of the 11-mile trail opened in early October. It features a 12-foot-wide asphalt surface with 2-foot-wide gravel shoulders on each side, plus rest areas, safer driveway and road intersections, improved drainage, fencing, and signage.
Since 1998, Parametrix has worked with King County Parks to develop the former rail corridor into a trail corridor, providing services including environmental documentation, design, permitting, civil engineering, electrical engineering, structural engineering, landscape design, public outreach, monitoring, grant funding, and more.