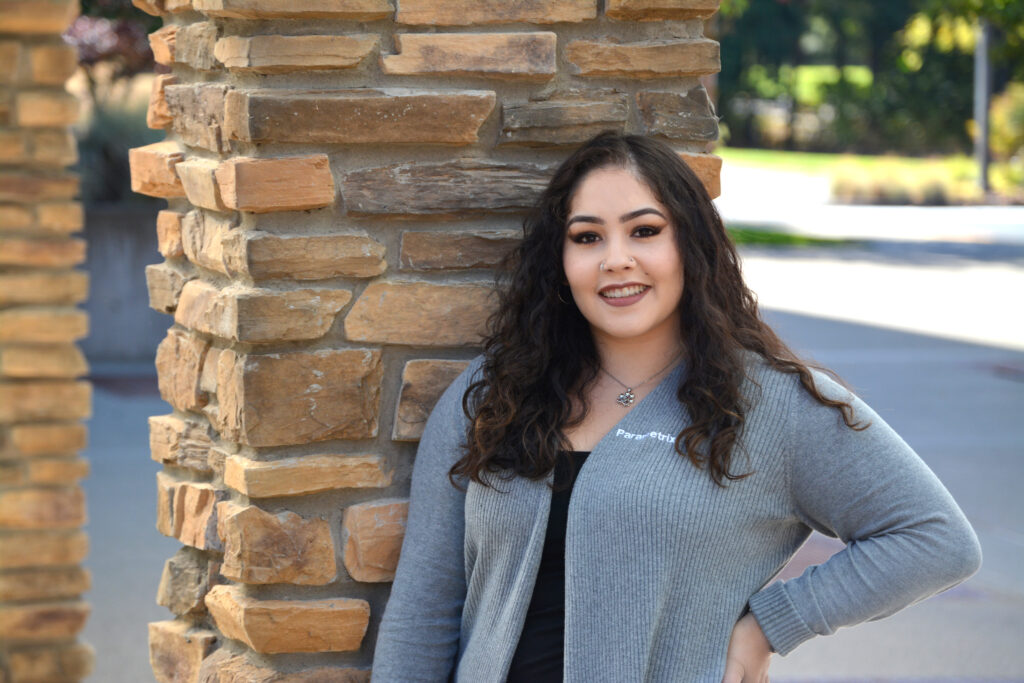 September 15 – October 15 is Hispanic Heritage Month. In honor of this month, we've invited Parametrix employee-owners of Hispanic/Latinx heritage to share their stories. Today, meet Asa Reyes-Chavez, an engineer with the Puget Sound water group based out of Puyallup, WA. She joined Parametrix in May 2020 after graduating from Washington State University.
What's your role at Parametrix and what are some projects that you are proud to have worked on?
I'm an Engineer I, working primarily a part of Water (Facilities) group. Currently, I am doing construction observation for the Fruitland Mutual Water Company 2021 AC Water Main Replacement project and usually working on some water or aeration models.
What are your hobbies/passions? What do you like to do in your free time?
In my free time, I like to be active by weightlifting, roller-skating, or running around the dog park with my puppy!
Is there an accomplishment that you are particularly proud of?
I'm very proud of graduating from Washington State University with a B.S. in Civil Engineering, a minor, and with honors. As a woman in a STEM field and a First-Generation student from a low-income background, it wasn't easy by any means but well worth it.
Tell us about your family's history and background.
My dad's side of the family is Costa Rican with some roots to the indigenous tribes of Nicaragua, and much of that side of the family still resides in Costa Rica. My mom's side of the family is 4th generation Spanish along with Portuguese, Hawaiian, and French. I know more about this side of my family from my grandfather who I grew up with for a huge part of my life. Most of this family resides in Texas, New Mexico, and California and has a huge Mexican-American influence from living in these areas.
Are there any stereotypes you have faced being Hispanic/Latinx?
Once people acknowledge or learn that I am Latina, the first thing they ask is if I can speak Spanish. I do not speak it fluently and this is mostly due to growing up with family on my mom's side where most of my relatives only speak some Spanish.
What was it like for you growing up Hispanic/Latinx?
I fall in a grey area when it comes to being Latinx. While I am white-passing (having a "fair-enough" complexion to appear white), most people can identify that I am Latinx while there are some who cannot. This feature gave me the privilege to fly below the radar and not have much confrontation with discrimination or racism in my childhood. I soon realized in high school and college that the more I embraced this part of my identity, the more discrimination I would face.
Which languages do you speak or understand?
I'm in the process of learning more Spanish. Duolingo anyone? I also actually took about 4 years of French between high school and college and know a bit of American Sign Language.
Was there ever a moment that you felt particularly proud to be Hispanic/Latinx?
I am proud to be a Latina every day. While I may not participate in all the same traditions and speak the languages of my ancestors, I continue to learn and appreciate them as they are a part of my intersectional life. As a white-passing person of color, I'll continue to embrace and utilize my privilege, as I encourage others to do. I want to continue to promote safe spaces and opportunities (like education, jobs, or travel access), as well as to uplift others in my community/other communities who might not have the space to speak out or have access to these same opportunities.