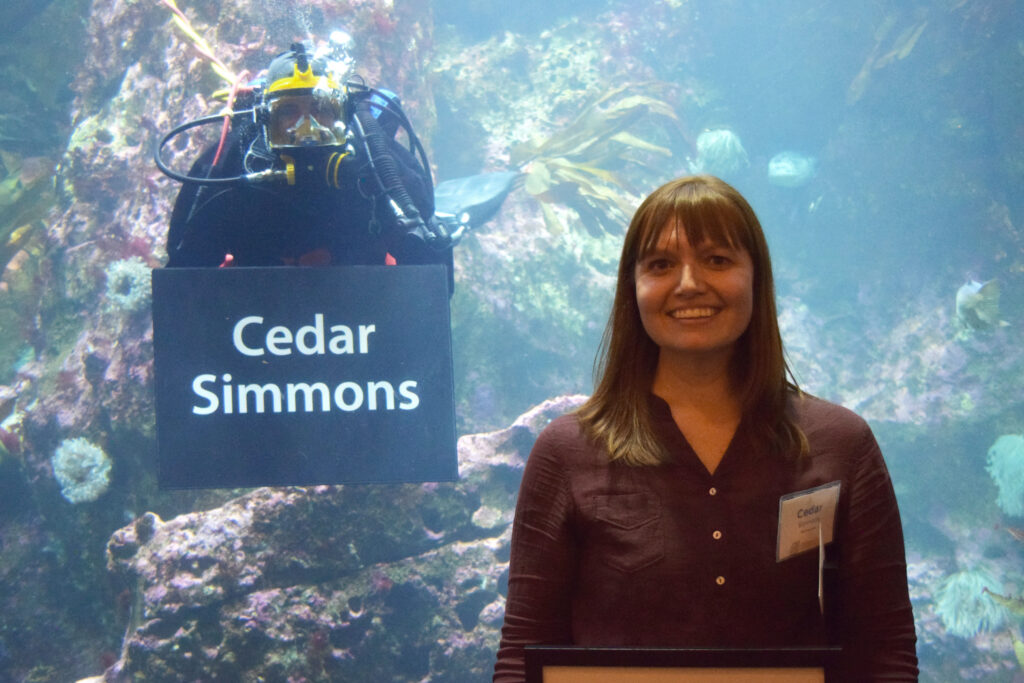 Each year, we name an employee-owner of the year who fully exemplifies our core values of integrity, compassion, collaboration, fun, client service, and employee-ownership. Employee-owners nominate their coworkers and vote for a winner within each office and then our leadership team selects the overall company employee-owner of the year. That individual then has the opportunity to participate in Board of Directors meetings as the Employee-Owner Representative.
We are excited to announce that this year Cedar Simmons, PE was named Parametrix's 2018 Employee-Owner of the Year. Cedar is based out of our Bremerton, WA office and is a part of our environmental planning & compliance industrial group.
I asked Cedar a few questions to learn more about her career and goals as employee-owner of the year.
Tell us about your career path – how did you get to where you are now?
After graduating from the Colorado School of Mines with bachelor's degrees in chemical engineering and chemistry, I went to work for Schlumberger Oilfield Services as a cementing and fracturing field engineer. Although I do not regret this incredible experience, three years of extensive travel and 80 to 100-hour work weeks left me wanting something else, so logically, I decided to become a high school math and science teacher! This tangent from engineering didn't last long, and I quickly found consulting, with my primary focus being design and construction services of small public and tribal wastewater treatment facilities. After nine years at a small consulting firm on the Oregon coast I moved to Bend, OR to work for another consulting firm, and in February 2015 was one of the first ten people that started working at the new Bend Parametrix office. I moved from the Bend office to Parametrix's Bremerton, WA office in August 2017, where I feel I've quickly integrated into yet another impressive team of Parametrix employee-owners.
Looking back on the past year, what are some things that you've accomplished that you're proud of?
Delivering the design, permitting, bidding, and construction services for two projects on parallel-paths and expedited schedules in the last year has been extraordinarily rewarding, mainly due to our committed clients, the dedicated team of engineers and designers I got to work with, and because the essence of these two projects aims to achieve what I love doing: helping to keep our water clean and safe.
I'm also proud that I navigated the transition from Bend to Bremerton with as much grace as I could find. I'm very appreciative of all the help and guidance from everyone at Parametrix who bolstered my decision.
What are some of your goals for the next year?
I would like to do as much as I can to give newer engineers and employee-owners the guidance they may find themselves needing to maximize their potential.
I'm also looking forward to acting as an employee-owner representative on the Board of Directors. I hope to learn more about how our company functions and become acquainted with our external board members, including Water for People CEO Eleanor Allen, who has been somewhat of a role model of mine for quite some time.
Any advice or wisdom you would like to share?
I leave you with three of my favorite quotes that speak to me as an engineer and consultant:
"Early [project] decisions have the greatest impact." – John Kuprenas
 "Inventing is the mixing of brains and materials. The more brains you use, the less materials you need." – Charles Kettering
"The single biggest problem in communication is the illusion that it has taken place." – George Bernard Shaw