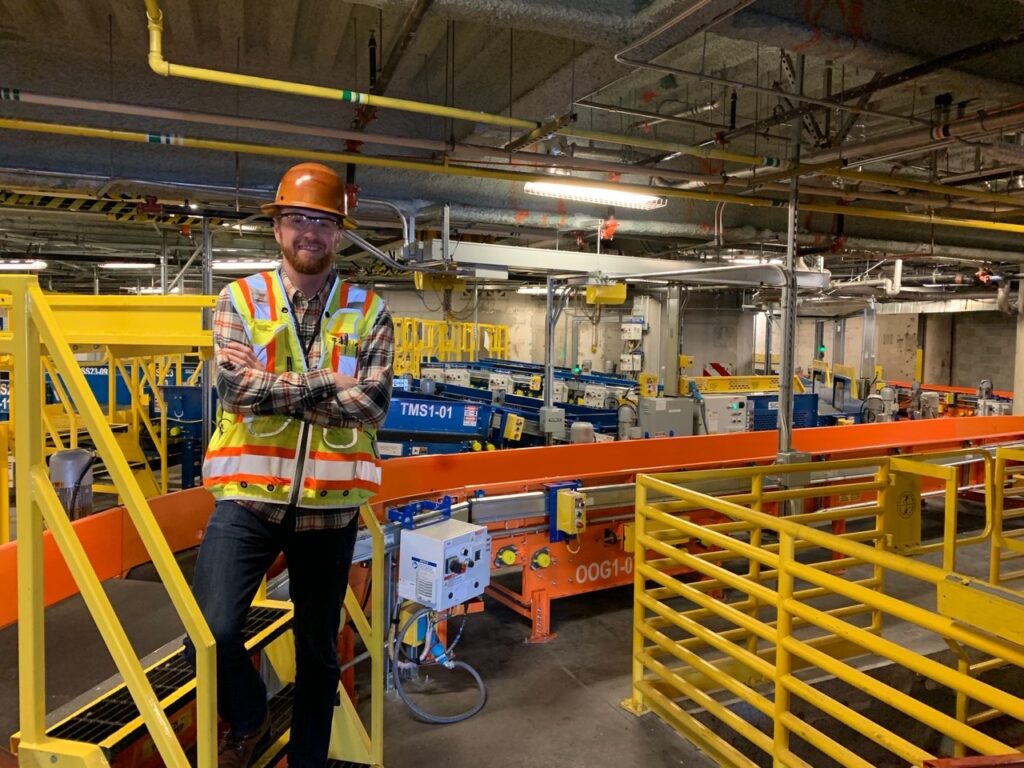 Craig Sweet is an engineer with our Construction Management team based out of Seattle. He has been with Parametrix for three years and graduated from California Polytechnic State University in 2015 with a Bachelor of Science in Civil Engineering.
Recently, he was selected to participate in the first-ever Construction Management Association of America Emerging Leaders Program. The participants from across the country were chosen based on a written application process.
I asked Craig about his involvement in CMAA and what he hopes to get out of the program.
How did you get involved in CMAA?
I was first introduced to CMAA by my dad. He's been in the construction management industry for almost 30 years now and is who got me into construction in the first place. It's been a cool experience to go to chapter meetings and be seen on a similar level as my dad.
After going to more and more meetings I was asked by the past chapter president and my current supervisor, Anne Timmermans, if I would like to join the board for the Pacific Northwest Chapter of CMAA for 2019-2021. I gladly accepted and have been enjoying my time helping plan chapter meetings. I want to thank Anne for presenting me with the opportunity, as well as recommending me for the Emerging Leaders Program. She has been very supportive since I began working at Parametrix.
What are you looking forward to most about the Emerging Leaders Program?
I'm hoping to gain perspectives from people with varying backgrounds, different than myself. This program gives me a great opportunity to meet people from around the country to be able to share experiences, bounce ideas off each other, and network throughout the industry. I'm most excited about getting to meet the other members of the group in person (hopefully in the summer or fall) and make some connections that may come in handy down the road.
If you are interested in finding out more about CMAA, Craig would like to encourage you to reach out to your local chapter. And you don't have to work in construction management to join; engineers, scientists, surveyors, and all are welcome.