Parametrix recently acquired Good Company, an Oregon-based firm specializing in climate resiliency and sustainability consulting services. Founded by Josh Proudfoot, the team of eight is dedicating to serving government and industry clients that serve human needs, including food, energy, water, transportation, shelter, materials management, clean tech, and finance.  
We're pleased to welcome this team to Parametrix as Good Company, A Division of Parametrix.
Josh Proudfoot | Principal Consultant
Josh is the founder of Good Company. He has led climate and sustainability research and management consulting services for over 20 years. Most of his work has been in the service of infrastructure, including cities, transportation authorities, ports, utilities, renewable energy and/or fuel developers, and waste systems.
Aaron Toneys | Senior Scientist
Aaron specializes in greenhouse gas inventories and inventory training programs, climate action planning, and custom tool development. His work also includes feasibility and alternatives analysis for renewable energy and solid waste and wastewater infrastructure projects. Aaron holds a degree in environmental science.
Beth Miller | Scientist
Beth is experienced in scientific research and analytics. Her recent work includes sustainable product development, land resources management, community and organizational greenhouse gas inventories, and climate action plans. Beth has a degree in mathematics and a PhD in plant biology.
Claudia Denton | Planner
Claudia's experience includes more than twenty greenhouse gas inventories in addition to climate action plans, life-cycle analysis, solar glare studies, and technical tool development. She also serves as Chair of the City of Springfield's Bicycle and Pedestrian Advisory Committee. Claudia has a degree in environmental planning and design as well as a graduate certificate in leadership sustainability.
Grace Kaplowitz | Planner
Grace's work is centered on community well-being, adaptation, and environmental stewardship. She has experience in project management, grant applications, as well as community outreach and engagement. Grace has a degree in planning, public policy, and management.
Justin Overdevest | Senior Planner
Justin specializes in climate risk and adaptation, corporate disclosure, and climate action plans. He has a degree in business administration and an interdisciplinary master's in landscape architecture, planning, public policy, and management and business. He also has a master's certificate in nonprofit management and ecological design as well as a MBA in sustainable business practices.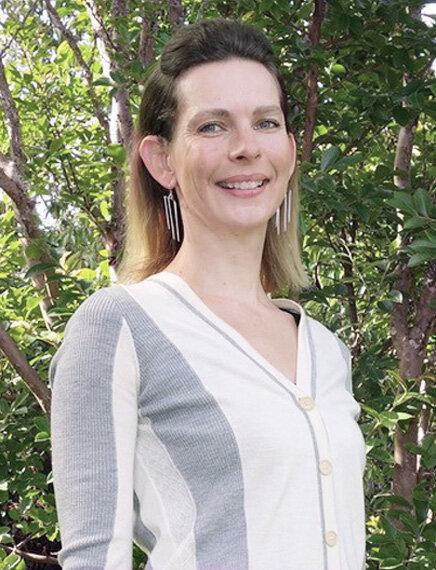 Louisa de Heer | Planner
Louisa's recent work includes supply chain risk management, greenhouse gas inventories, comparative product lifecycle analyses, and community engagement for climate planning. Louisa serves on her neighborhood's strategic planning advisory committee as well as the City of Eugene's Sustainability Commission. Louisa has a global studies degree and an MSc in sustainable development and environmental policy and management.
Mary Cole | Project Coordinator
Mary has nearly twenty years of clerical and office management experience, including contract management, client records, and other daily business operations. She is passionate about sustainability both professionally and personally and has served on committees for zero waste, food safety, continuous improvement, health and wellness, and smart commutes throughout her career.