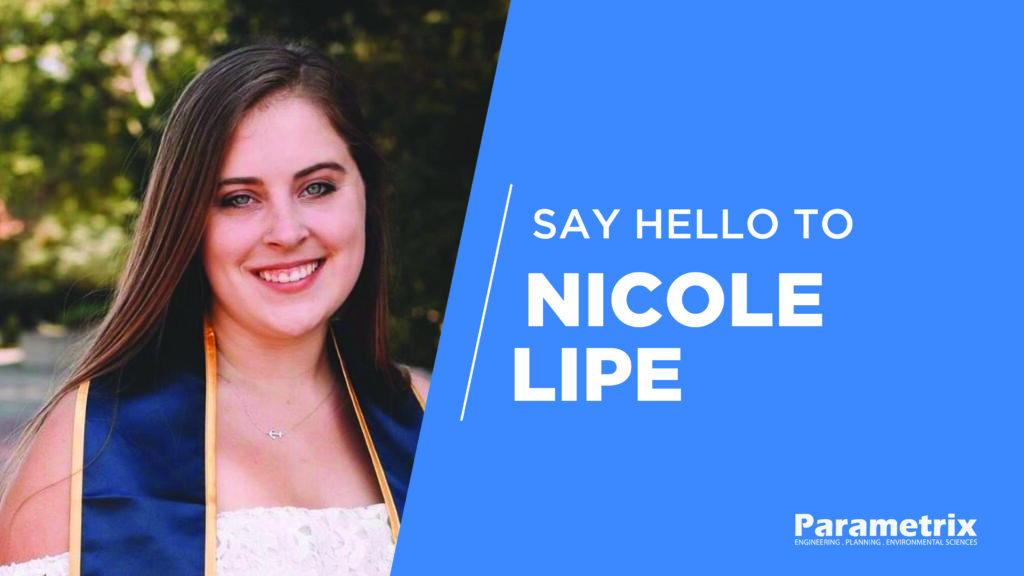 Meet one of the newest employee-owners at Parametrix, Nicole Lipe. Nicole joins our Seattle Construction Management group. She graduated from University of California, Berkeley in 2018 and comes to Parametrix from Manson Construction where she worked on projects in Alaska, California, and Washington.
We asked Nicole a few questions about herself and her career – get to know her by reading her responses below!
Tell us about yourself – what are your hobbies, interests? Where did you grow up?
I was born and raised in Seattle, moved to Colorado for boarding school, and then went to college in California. I moved back to Seattle last year and am loving being back in the PNW!
Some of my favorite pastimes are spin classes, crossword puzzles, getting outdoors whether it be walking, going to a park, etc., and spending time with friends and family.
What brought you to Parametrix?
What brought me to Parametrix was the opportunity to work on a wide array of projects. I am looking forward to starting in on some of these projects and getting to meet the teams that I will be working with.
Which projects are you currently working on at Parametrix? Do you have a favorite project you have worked on in your career?
I am currently working with Alex Johnson and Craig Moore on the King County Metro vault lid project.
My favorite project that I have worked on in my career is the Port of Long Beach Middle Harbor project. It was a clamshell dredging project and I was working as a field engineer. I had never done any dredging work before, and it was a lot of fun and very interesting to work with such large machinery and to be on a project that was so unique to anything I had done in the past.
What inspired you to pursue a career in engineering, and more specifically, construction management?
In college I studied Civil and Environmental Engineering and I had initially thought that I would pursue a career in Environmental Engineering. My second year I took a construction management class that I really enjoyed and led me to pursuing a career in construction management.
What are your career goals? Where do you see yourself in the next 5 or 10 years?
My career goals are to get the opportunity to work on many unique projects and to eventually start leading my own projects.