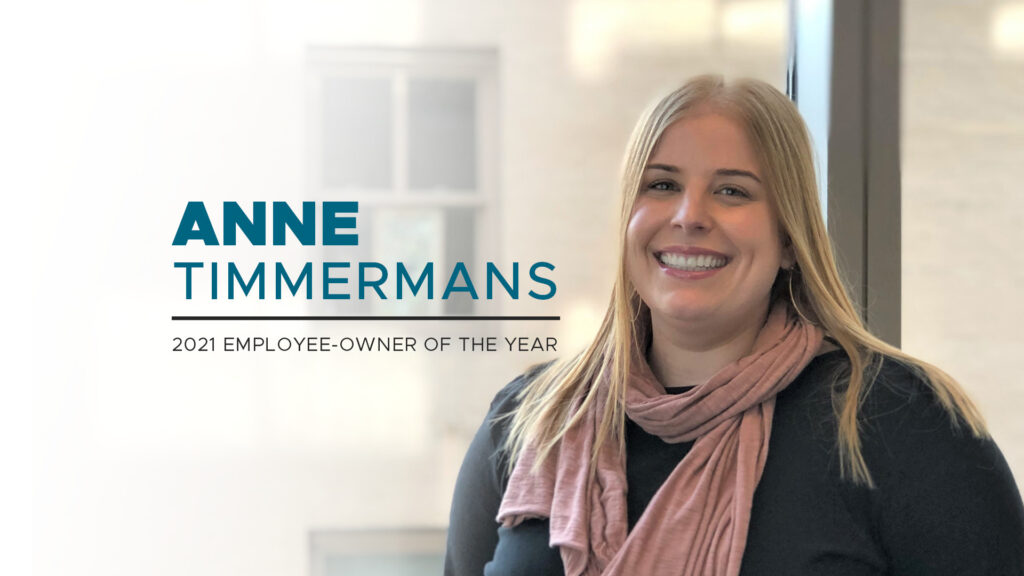 Each year, we select an employee-owner who exemplifies our core values of integrity, compassion, collaboration, fun, inclusion, client service, and employee-ownership. This individual is voted on by their fellow employee-owners and then selected by our regional and operations leadership teams. This year, Anne Timmermans, a Senior Consultant from our Seattle office, was selected as Employee-Owner of the Year! As such, she will serve as the employee-owner representative on the Parametrix Board of Directors for the next year.
Anne has been with Parametrix for four and a half years. She is a highly experienced construction manager whose project experience totals over $2 billion in capital construction in the Pacific Northwest. She was recently appointed to the Construction Management Association of America Board of Directors for 2019–2022. She is a recipient of the 2012 Building Design & Construction Magazine "40 under 40" award.
We asked her a few questions about her role, accomplishments, and what she's looking forward to in the coming year.
Tell us about your role at Parametrix.
I'm a construction manager by trade/education, and am the lead for the Project Management/Construction Management group in Seattle and Bremerton. It's a great role that allows me to do some project work, business development, all while growing and evolving the group.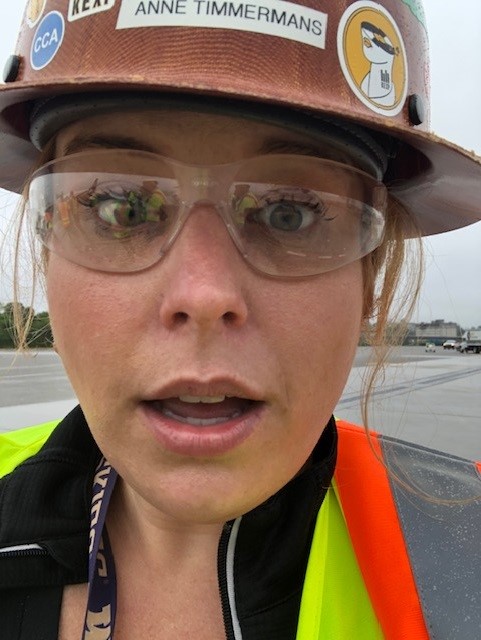 What's your favorite thing about being an employee-owner at Parametrix? 
There's a really nice blend of entrepreneurial spirit at all levels, with just the right level of autonomy here. It really does make for great pursuits and wins across our geographies and market sectors. I know you implied one thing, but really it's the people. The Community Building leadership team (Matt Kastberg, Darren Sandeno, Jim Dugan, Howard Hillinger, Kristy Allinson, and now Steve McCaskey!) are just wonderful people who really care about everyone and make work worthwhile and fun.
Looking back on the last year, what are some things you've accomplished that you're proud of?
It felt like all of the business strategies I mapped out last year at our end of year Community Building presentations started to fall into place in 2021, even though we were primarily working in a virtual world. We promoted a lot of our rising stars to new positions with higher levels of responsibilities, helped create pathways for professional training and accreditations, and chased a lot of projects (and won) that had really great teaming partners.
What are you looking forward to in the coming year?
Kicking off a lot of new, exciting projects like the Silverdale Transit Center (and getting to work with the Bremerton Transportation team led by Mallory Wilde during construction), the first phase of the Port of Seattle Concourse C1 Building, and many more. I also turn 40 in 2022 so that's kind of a surreal experience I think I can say I am looking forward to outside of work!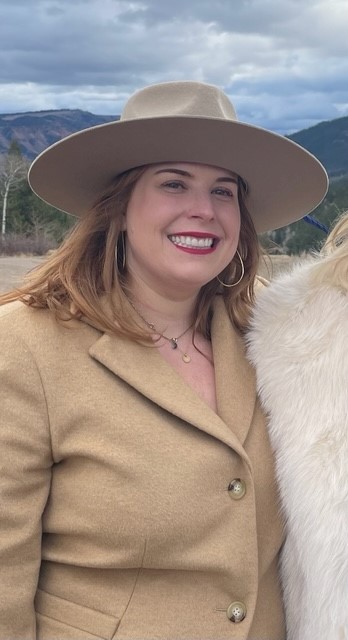 As an employee-owner representative on the board of directors, what are you looking forward to?  
I just can't wait to meet everyone and see all of the different perspectives and representation from all Directors. It will be great to learn more of the higher level business model, operations, and be able to engage.