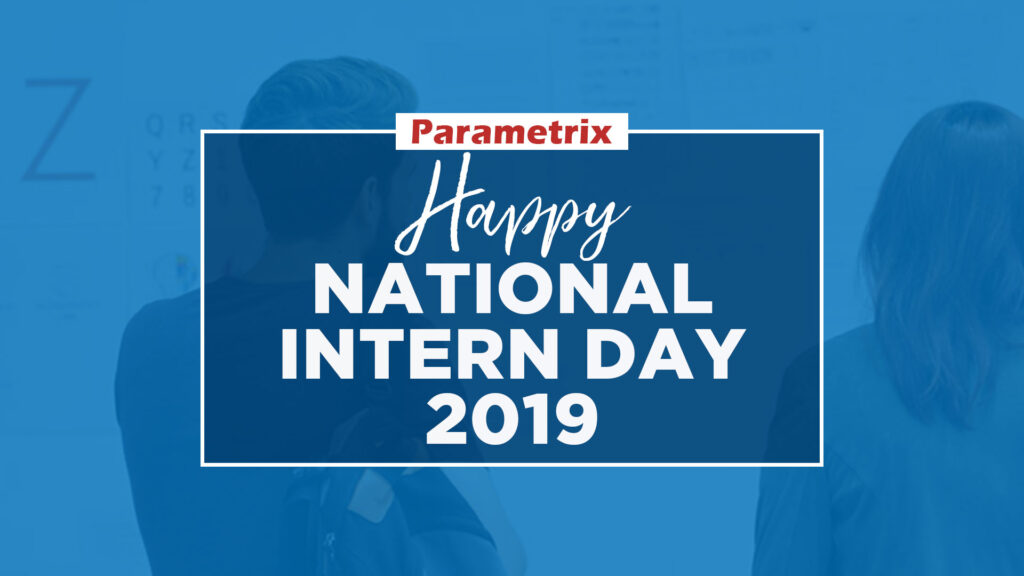 July 25, 2019 is National Intern Day! Meet the 11 students joining us this summer who will have the opportunity to gain challenging, hands-on project experience. Learn why they chose an internship at Parametrix and what they hope to achieve.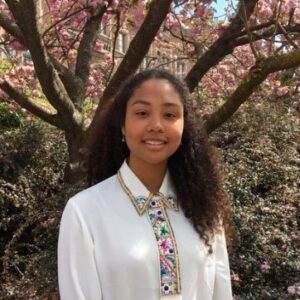 Maya McCants | Seattle, WA
Maya is a Seattle-area native who just wrapped up her sophomore year at Arizona State University. She plans to graduate with a degree in civil engineering.
This will be Maya's second summer at Parametrix. When asked what made her return she said, "The people at Parametrix are very welcoming. There are many things I haven't learned about construction – lots of codes, acronyms, and readings unfamiliar to me. But, the people at Parametrix never made me feel like any question I asked was a bad question."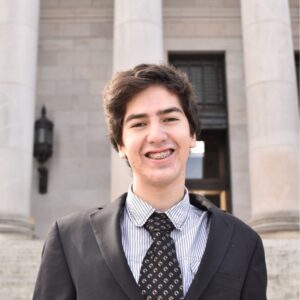 Agustin Castro | Seattle, WA
Agustin calls Everett, WA home. He immigrated to the United States from Mexico when he was 3 years old. He currently attends the University of Washington and serves as co-captain of the 2020 Concrete Canoe team. He plans to graduate in 2020 with a degree in civil engineering with a focus in transportation.
When asked "why Parametrix" Agustin said: "I accepted an internship at Parametrix to be a part of exciting projects and to meet more people that are working to create Washington's infrastructure." In five years, Agustin would like to be "working on impactful transportation projects in the Puget Sound region."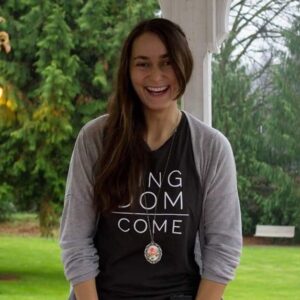 Shawna Myatt | Bremerton, WA
Shawna grew up in Rhode Island and Massachusetts, moved to California for her first degree, and then moved to Washington in 2011. She is currently pursuing a bachelor's degree in civil engineering from the University of Washington.
Shawna says she is excited to get some hands-on experience and put what she has learned into practice. In the future, Shawna hopes to use her degree to work around the world on clean water, renewable resources, and safe infrastructure projects, especially in developing countries. She enjoys traveling and also has a small photography business.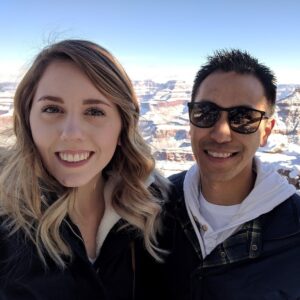 Elizabeth Miller | Puyallup, WA
Elizabeth is from the Puget Sound region and attends the University of Washington in Seattle. She plans to graduate in 2020 with a degree in civil engineering.
Elizabeth says she chose Parametrix for her internship because everyone she talked to was "so genuinely excited about the company." During her internship she hope to "see and experience what it's like to actually be an engineer."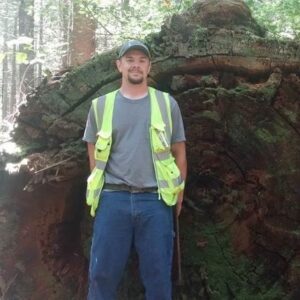 Sean Angel | Bend, OR
Sean is returning to Parametrix after interning last Summer. He attends the Oregon Institute of Technology and will graduate this coming Fall with a Bachelor of Science in Geomatics.
Sean "was more than happy to come back [to Parametrix] for the second summer because the people are amazing, and it feels more like a family than just a job." This year, Sean says he hopes to pick up where he left off last summer and continue his growth as a surveyor. "Working at Parametrix has allowed me to be exposed to a variety of different kinds of projects to be able to become a more well-rounded and confident surveyor."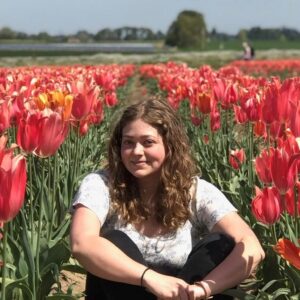 Piper Everson | Bend, OR
Piper was born and raised in Portland, OR. She currently attends Oregon State University and is a part of the Civil Engineering Cooperative Program (known as CECOP). She plans to graduate in the Winter of 2020 with a degree in civil engineering.
Piper says she is "looking forward to learning new things and applying what [she learned] in school to the real world." Outside of work, she enjoys quilting, camping, hiking, and gardening.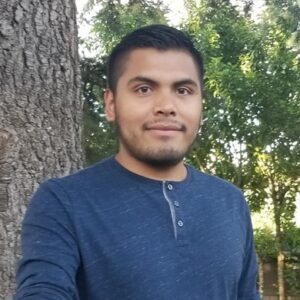 Daniel Vasquez-Ventura | Portland, OR
Daniel is from Woodburn, OR and currently attends Oregon State University. He plans to graduate in the Winter of 2020 with a Bachelor of Science in Civil Engineering.
Daniel says he is looking forward to becoming more involved with Parametrix – both through work in the office and getting to know fellow employee-owners through volunteer activities outside the office. Daniel has served as a wildland firefighter for three summers. In the future he hopes to help improve road infrastructure in Mexico.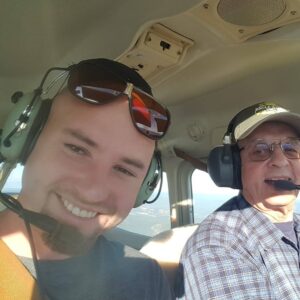 Justin Shirley | Spokane, WA
Justin was born in Spokane and raised in Medford, OR. He is currently pursuing a degree in Geomatics at Oregon Institute of Technology.
When asked what he would like to achieve during his internship, Justin stated, "I am hoping to gain a lot of experience in construction staking and topographic surveys." Ultimately, he would like to open his own surveying business one day.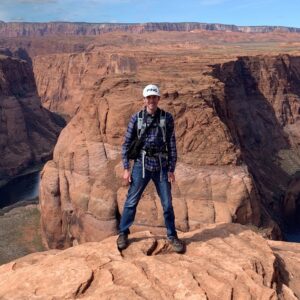 Trenton Ribbens | Boise, ID
Trenton is returning to Parametrix as an intern for the second summer in a row. He is from Boise but attends Dordt University in Sioux Center, Iowa. He plans to graduate in 2020 with a degree in engineering.
When asked about his internship experience at Parametrix, Trenton stated, "As an intern, I was exposed to a wide variety of projects. I enjoyed the variety and it was helpful for figuring out what I enjoy working on." He says he is looking forward to learning even more about the transportation industry this summer. Trenton is a member of the men's golf team at Dordt University and loves to travel to new places and experience different cultures.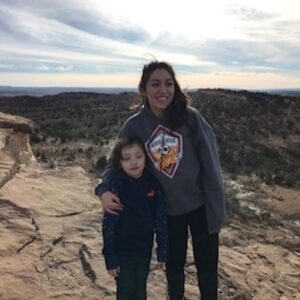 Esther Bia | Albuquerque, NM
Esther is from Gallup, NM and attends the University of New Mexico in Albuquerque. She plans to graduate in 2 years with a degree in civil engineering.
Esther says she was drawn to Parametrix because of the positive work environment. This summer she hopes to learn more about the industry and "the processes that aren't taught in school." She is looking forward to contributing to projects that will benefit the community.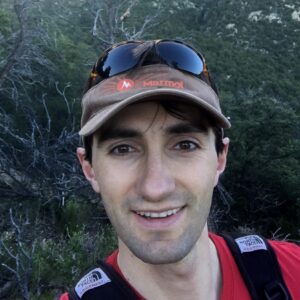 Dunbar Carpenter | Albuquerque, NM
Dunbar is from Portland, OR but now calls Albuquerque, NM home. He is pursuing a Master of Landscape Architecture degree at University of New Mexico.
He says he chose Parametrix "for the opportunity to work on important local and regional infrastructure projects for a company with broad interdisciplinary expertise." In the future, he hopes to use his skills to "improve community livability." In his free time, Dunbar enjoys "cycling, cooking, thinking about cities, and playing in the outdoors."