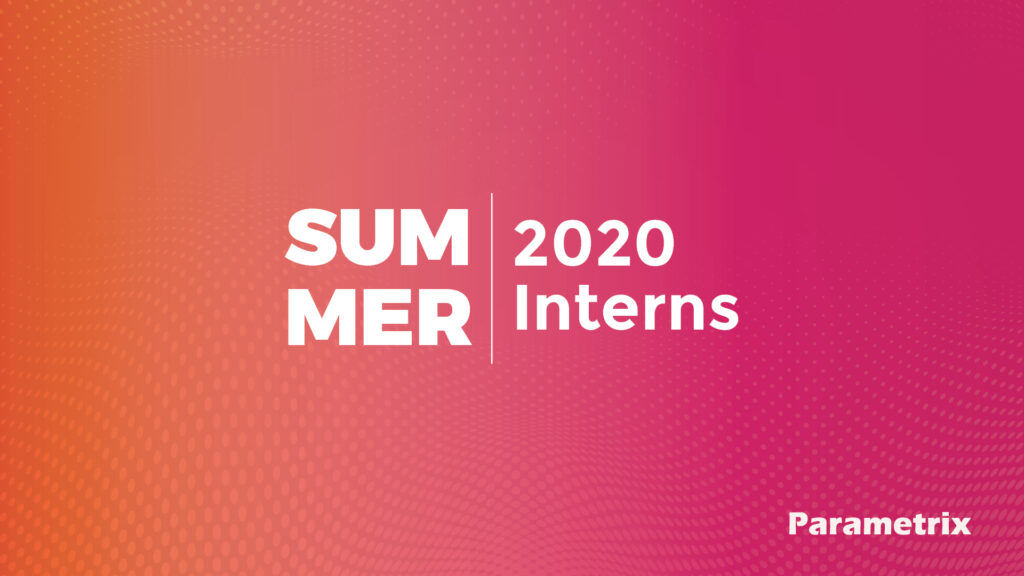 We're pleased to have several interns joining us virtually this summer for our first-ever work from home internship experience. While this year looks a little different than others, we're still committed providinge challenging, hands-on project experience to students entering our industry. 
Meet our summer 2020 interns: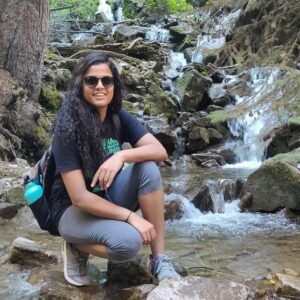 Sneha Raza | Puyallup, WA
Education: I graduated with a Master's degree in Electrical engineering from University of Colorado Denver this spring. 
Hometown: I'm from Chennai, India.
Why Parametrix: The great work culture and the amazing people. I could see a great learning curve from the internship.
Goals: Getting a working knowledge on the experience I have gained so far. Also being able to learn something new and something that will stand out as a skillset while I face future interviews.
Future: Managing and supervising an electrical engineering team.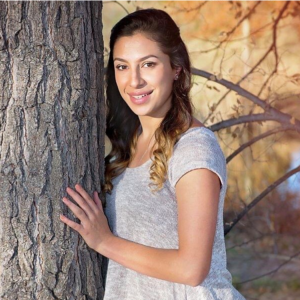 Alexis Angeles | Albuquerque. NM
Education: I attend New Mexico Institute of Mining and Technology and plan on graduating Spring 2021 with a BS in civil engineering.
Hometown: I was born and raised in Roswell, New Mexico.
Why Parametrix: I was initially drawn to Parametrix for its core values (Integrity, Compassion, Collaboration, Fun, Client Service, and Employee Ownership). When I stopped by the Parametrix table at a career fair that was held at New Mexico Institute of Mining and Technology, everyone I spoke to was very friendly, welcoming, enthusiastic, and seemed that they were genuinely happy with working for the company. 
Goals: I hope to gain valuable hands-on experience in the work force, aside from what is taught in school. I also want to expand my knowledge and become more familiar with the industry itself. I look forward to meeting new people and learning about new ways to enhance the community.  
Future: In the future I hope to become a leader within the industry. I look forward to making a difference in the community while participating in a variety of projects.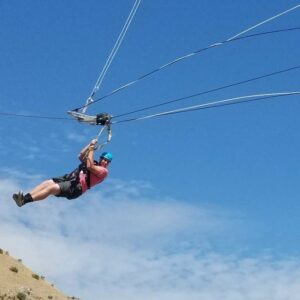 Parker Dattilo | Puyallup, WA
Education: I am studying at the University of Arizona in Tucson and plan to graduate with a BS in Electrical and Computer Engineering (focus on both) in 2022. I am also planning on doing an Accelerated Master's program which means I could have my Masters in 2023 doing full-time school, or 2024 doing part-time school if I find a job after I graduate with my BS.
Hometown: I am from Buckley, Washington and haven't really lived many other places for most of my life.
Why Parametrix: I heard so many great things about the company and culture from a good friend, Cindy Clark. I heard about some of the projects she was doing and felt that Parametrix was the perfect opportunity for me to bridge the gap between the academic world of engineering and the real world of engineering (I am finding the gap was wider than I expected!)
Goals: In a general sense, I hope to learn how coworkers/clients with a diverse background and varying fields of expertise can communicate, coordinate, and produce the infrastructural feats that have become a staple of modern life. In a more technical sense, I hope to learn the specific functions and background of software and electrical hardware implemented into our water treatment plants and other projects. Additionally, the interconnectivity of those devices and how they are implemented and maintained would be great knowledge for me to walk away with. 
Future: I hope to see myself having fully identified and beginning to pursue my specific passion in the wide and expanding field of Electrical and Computer Engineering.  
Personal: I enjoy skiing, traveling, and a plethora of games from laptop to tabletop. I also have an interest in software programming and enjoy writing and playing with snippets of code.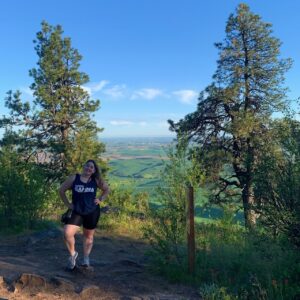 Asa Reyes-Chavez | Puyallup, WA
Education: I am a senior at Washington State University majoring in Civil and Environmental Engineering with a Water Resources Science and Management Certificate and French Area Culture Studies Minor. I will be graduating in December 2020 and (hope to) walk this summer, Aug. 8th, 2020
Hometown: Tacoma/Puyallup area, grew up in Roy, WA
Why Parametrix: I chose Parametrix because they have a great reputation and I admired the company's involvement in their communities. I also was able to meet a lot of people during my interview and offer process and got to hear various experiences. I could tell they really valued their employee-owners. Lastly, they remained competitive with internship wages and expectations compared to other companies.
Goals: I hope to network with more people and learning about the various technologies that the engineering consulting industry uses as opposed to academia. 
Future: I hope to be doing consulting work and find more ways to get involved on a global scale. Possibly also attending graduate school.
Personal: I'm a first generation Latina woman and I'm proud of my background! I enjoy fitness involving weightlifting and any outdoor activities. I also like to volunteer a lot of my time during school to help and advocate for other under-represented and at-risk communities. I do this by being in a multicultural academic and service based sorority, multiple mentoring programs, clubs, and jobs on campus.
I studied abroad in Seville, Spain two summers ago and visited Madrid, Spain; Morocco (Tangier), Africa; Paris, France with stops along the way. In the past, I have visited family in Costa Rica. I love traveling and hope to a lot more in the future.
Lastly, I am a very proud plant mom of many indoor and outdoor plants (a little more manageable than a dog at the moment).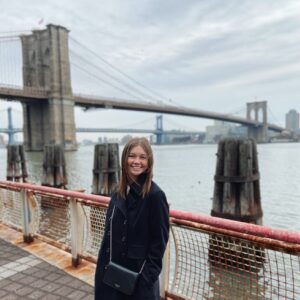 Emily Peters | Boise, ID
Education: I am attending Boise State University and will graduate in the spring of 2021 with a degree in Civil Engineering.
Hometown: I am from Collinsville, Illinois
Why Parametrix: I chose an internship with Parametrix because I liked the idea of working for a small company. My previous internships have been with larger engineering firms so I wanted to gain the experience of working in a smaller office. 
Goals: I look forward to learning about the software systems that engineers use on a daily basis and see how they are incorporated into every job.
Future: In 5 years I see myself owning my own home and working for an engineering firm.