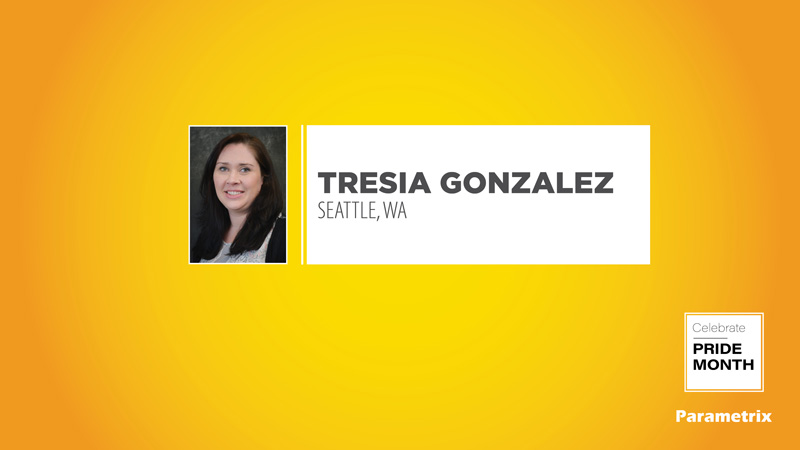 June is Pride Month! To celebrate we'll be featuring Parametrix employee-owners who identify as members of the LGBTQ+ community.
Today, we would like to introduce you to Tresia Gonzalez. Tresia is a Senior Planner in the Seattle Transportation group. She has been with Parametrix for 18 years and specializes in major corridor studies and traffic modeling.
Tresia participated in our emerging leaders program and now serves on the Diversity, Equity, and Inclusion committee. She identifies as queer.
I asked Tresia a few questions about her personal life and career. Read her responses below.
What drew you to the transportation industry? What inspires you about your work?
I actually didn't intend to do the work I do!
Within the civil engineering department, I focused on environmental, taking classes such as hazardous waste and ground water flow. Towards the end of my senior year, none of the environmental firms were biting at my resume. Still jobless weeks before graduation, I threw resumes out everywhere.
In an interview with a transportation firm, I was completely sold on this new up and coming "microsimulation model thing". As it turns out, this was a perfect fit for me and a cool shift in my plan.
What do you enjoy doing outside of work?
Currently I'm obsessed with aging my own cheeses (such as gouda and brie) and fermenting all things (kefir, kombucha, and veggies). I have eleven baby chicks in a brooder in my basement. I have also raised honeybees, earned a Class A skydive license, and kayaked through the surf in Neah Bay. I camp about once a month, all year rain or shine.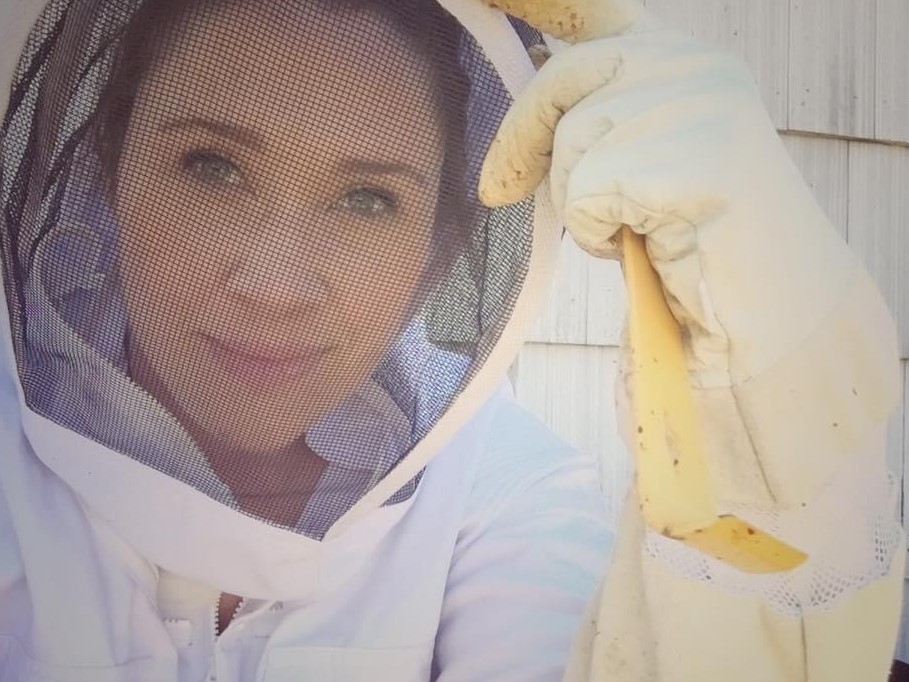 If it's outdoors, involves activities with my 19-year-old daughter, something new to learn, or horrifically uncomfortable, I am in.
 How has being queer influenced your career? What challenges have you faced?
Until this past year, being queer has not really influenced my career; however, our conservative industry has influenced how open I have been. I can be fairly quiet about my private life and for years have only brought my engineering persona to the office. After being in the emerging leaders program and addressing diversity, equity, and inclusion, I am ready to bring all of me. Going forward, I would like to find opportunities to support my community through the Greater Seattle Business Association.
What does Pride Month mean to you?
Pride Month for me is both a celebration for what I have now and a deep reflection on the work others have done for our community. The flood of stories and spotlight on the LGBTQ+ community each June is also a reminder for me that other LGBTQ+ are still fighting for acceptance and basic rights. We have more work to do.
Anything else you would like to add?
My Parametrix teammates are amazing creative supportive humans and I am so grateful for where I landed. Happy Pride Month!