The Mukilteo multimodal ferry terminal opened to passengers on the evening of December 29. This is Washington State Ferries' first new terminal in 40 years.
The facility includes a new terminal as well as new streets, roadways, sidewalks, a transit center, and improved links to the nearby Sound Transit Sounder commuter rail station.
Parametrix has been involved in this complex, collaborative project since 2010 when we began the traffic analysis and the NEPA/SEPA review. Federal Transit Administration requirements were met to relocate the Mukilteo Ferry Terminal to the site of a former Air Force/Navy jet fuel tank farm and munitions loading pier.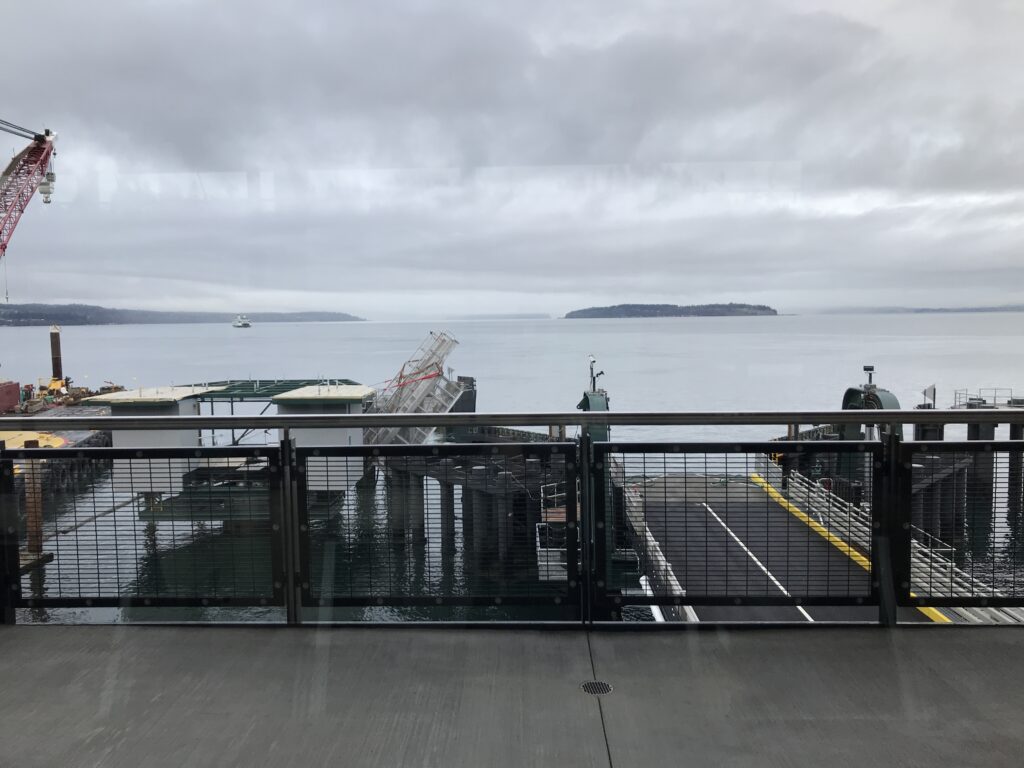 While the traffic and environmental analysis wrapped up by 2014, Parametrix continued to support the project through design and construction by reviewing PS&E documents and leading right of way and agreements.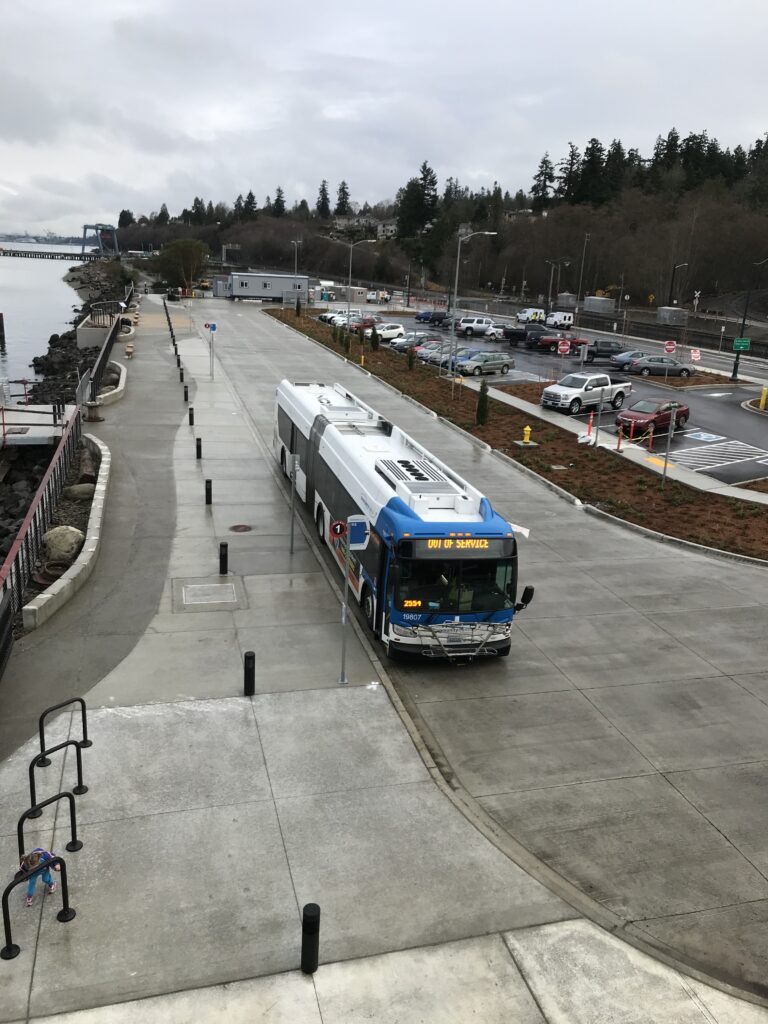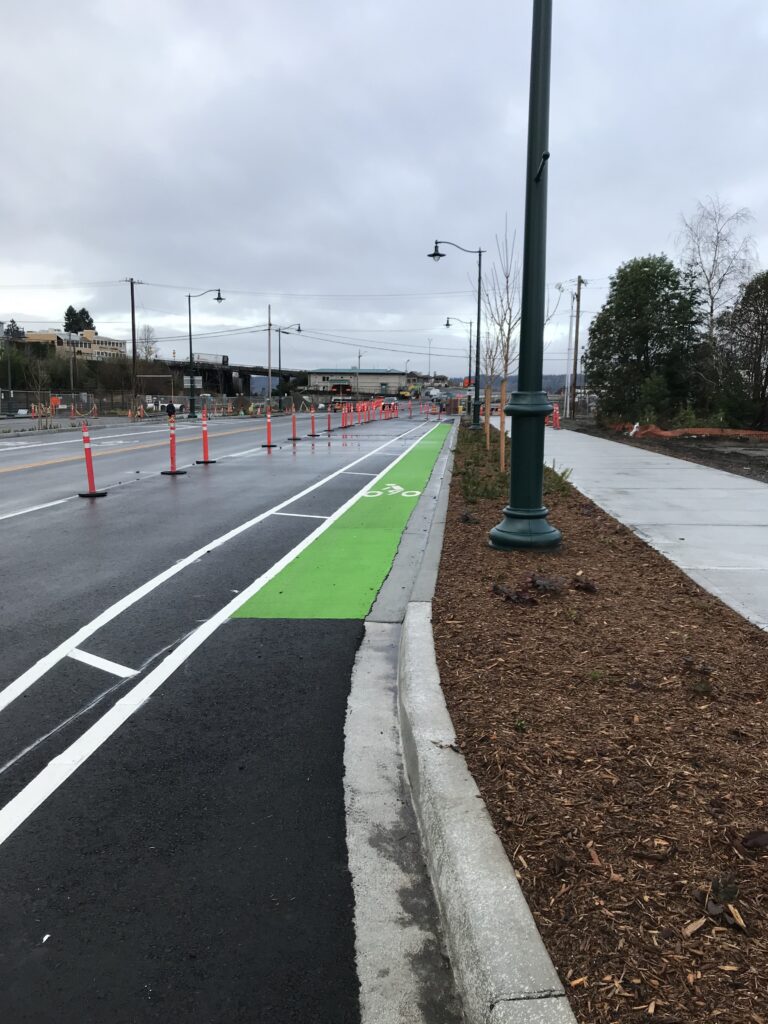 Parametrix's John Perlic led the traffic analysis and Daryl Wendle led the environmental impact statement work through 2014. When Sandy Glover joined Parametrix in 2015, she served as the Parametrix project manager. Prior to joining Parametrix, she was the consultant project manager for Washington State Ferries for the development of the Mukilteo Multimodal improvements project through the NEPA and permitting phases.
John and his partner, Jeanne, visited the newly opened terminal on December 31 and shared these photos. John said, "the terminal is great and it brought back all of the memories of the transportation and EIS work. Congratulations, Sandy, on being a key part of this project for a long time!"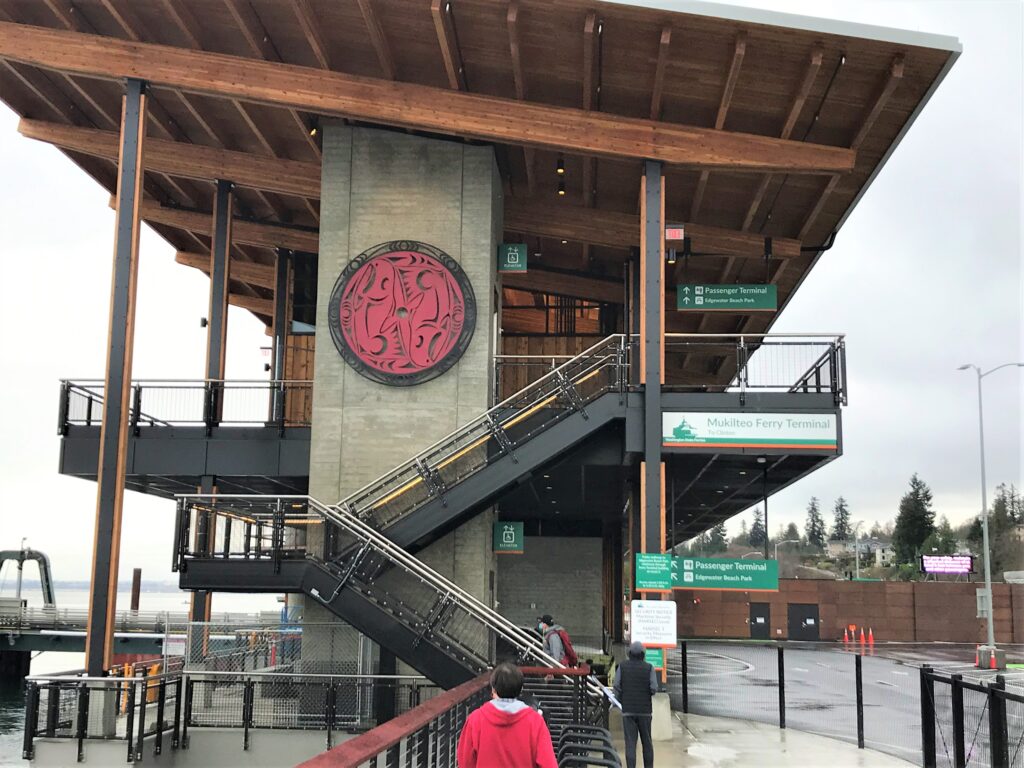 The design of the new terminal incorporates many tribal elements, including a two-story passenger building inspired by a longhouse and art created by local Native American artists. The design was done in collaboration with seven Coast Salish tribes. The new building meets LEED gold standards for sustainability.
The Mukilteo-Clinton route connects Whidbey Island to the Seattle-Everett area. Prior to the pandemic, it carried over 2 million vehicles and nearly 4 million passengers per year.