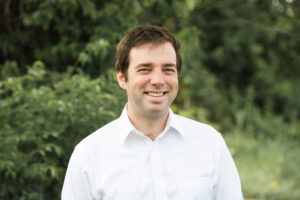 Jonathan Gordon, PE has joined Parametrix as a Senior Engineer. He brings a decade of experience in the water industry specializing in odor control. His expertise includes water and wastewater process mechanical design and construction management, modeling, data collection, and analysis.
Jonathan comes to Parametrix from HDR. He has worked with clients such as Arlington County Water Pollution Control Plant, Back River Wastewater Treatment Plant, DC Water, Hampton Roads Sanitation District, Howard County Little Patuxent Water Reclamation Division, Northeast Ohio Regional Sewer District, and the Washington Suburban Sanitary Commission.
At Parametrix, Jonathan will support odor control projects for the Greater Washington water division, which provides electrical and supervisory control and data acquisition, flood control, stormwater, wastewater, and drinking water services to cities, counties, water districts, and others throughout the state.