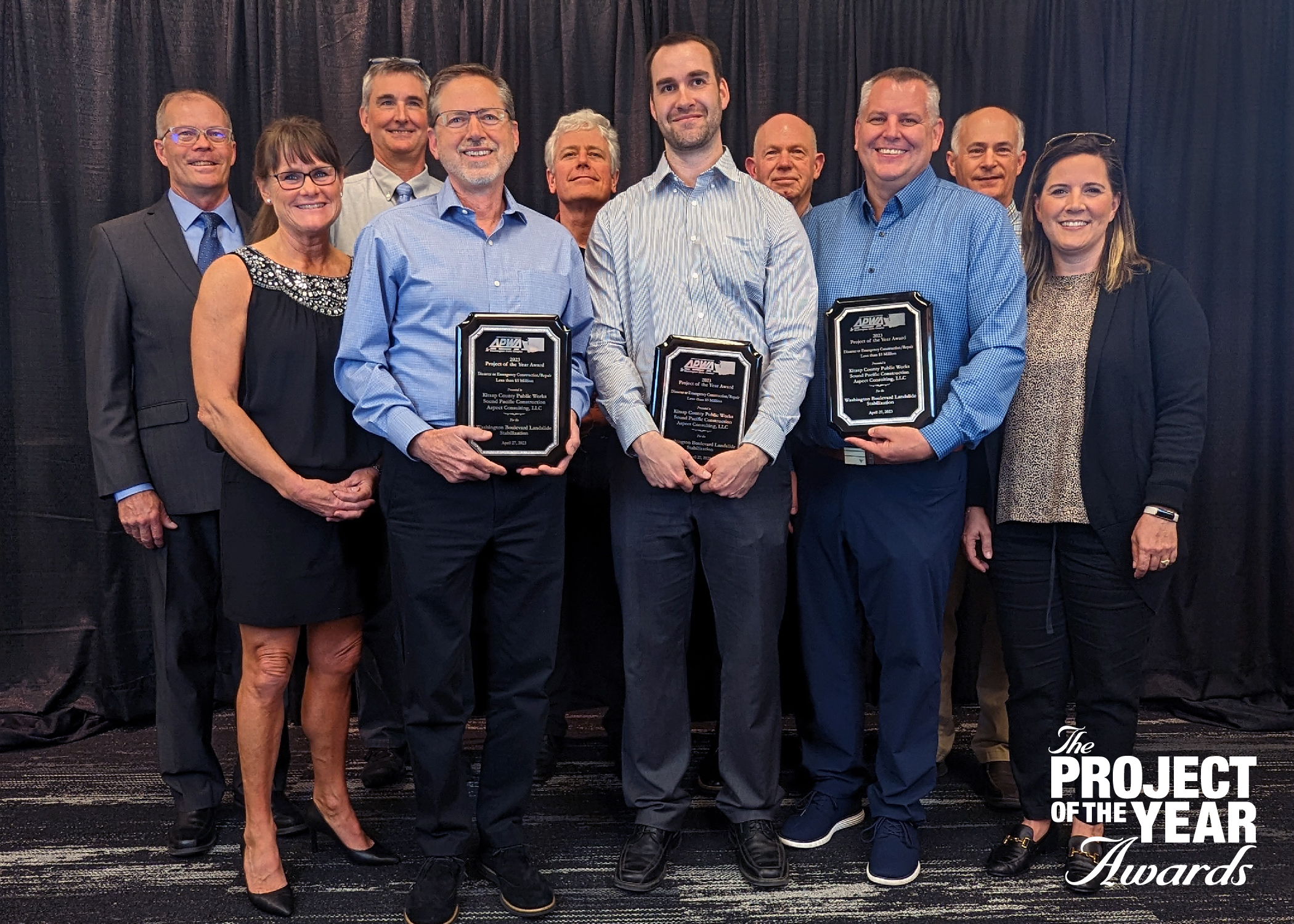 The American Public Works Association (APWA) Washington Chapter presented the annual Project of the Year award in the Disaster/Emergency Relief under $5 million category to Kitsap County Public Works for the Washington Boulevard Landslide Stabilization project.
The road, located along the eastern shoreline in Kingston, WA, crosses a large deep-seated landslide complex. For several decades, this stretch of roadway suffered frequent damage when the landslide mass periodically reactivated after heavy rains and storm events creating road closures, requiring emergency repairs, and frequently cutting off homes from access to the town and emergency services.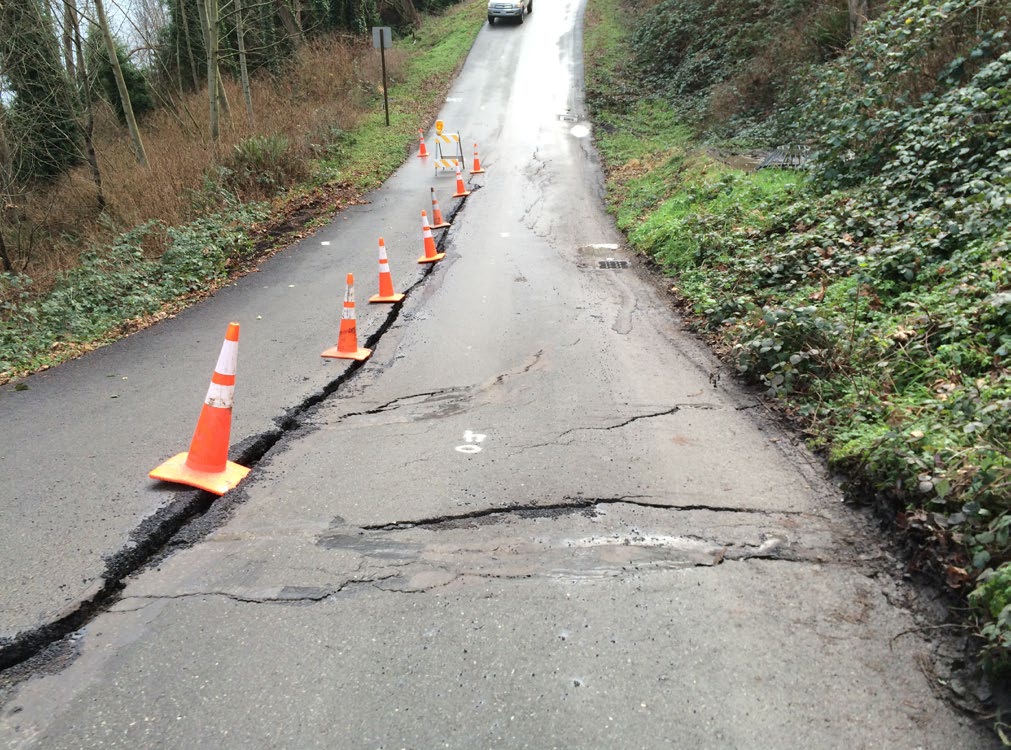 The primary objective of this project was to restore a functional roadway for the 22 homes served solely by Washington Boulevard. A stabilization approach was designed and constructed that includes a horizontal drain system to dewater the body of the landslide, roadway stormwater improvements to enhance collection and conveyance of stormwater on and near the roadway, and a mechanically stabilized earth (MSE) slope to achieve grade transitions at the landslide headscarp and support the roadway embankment.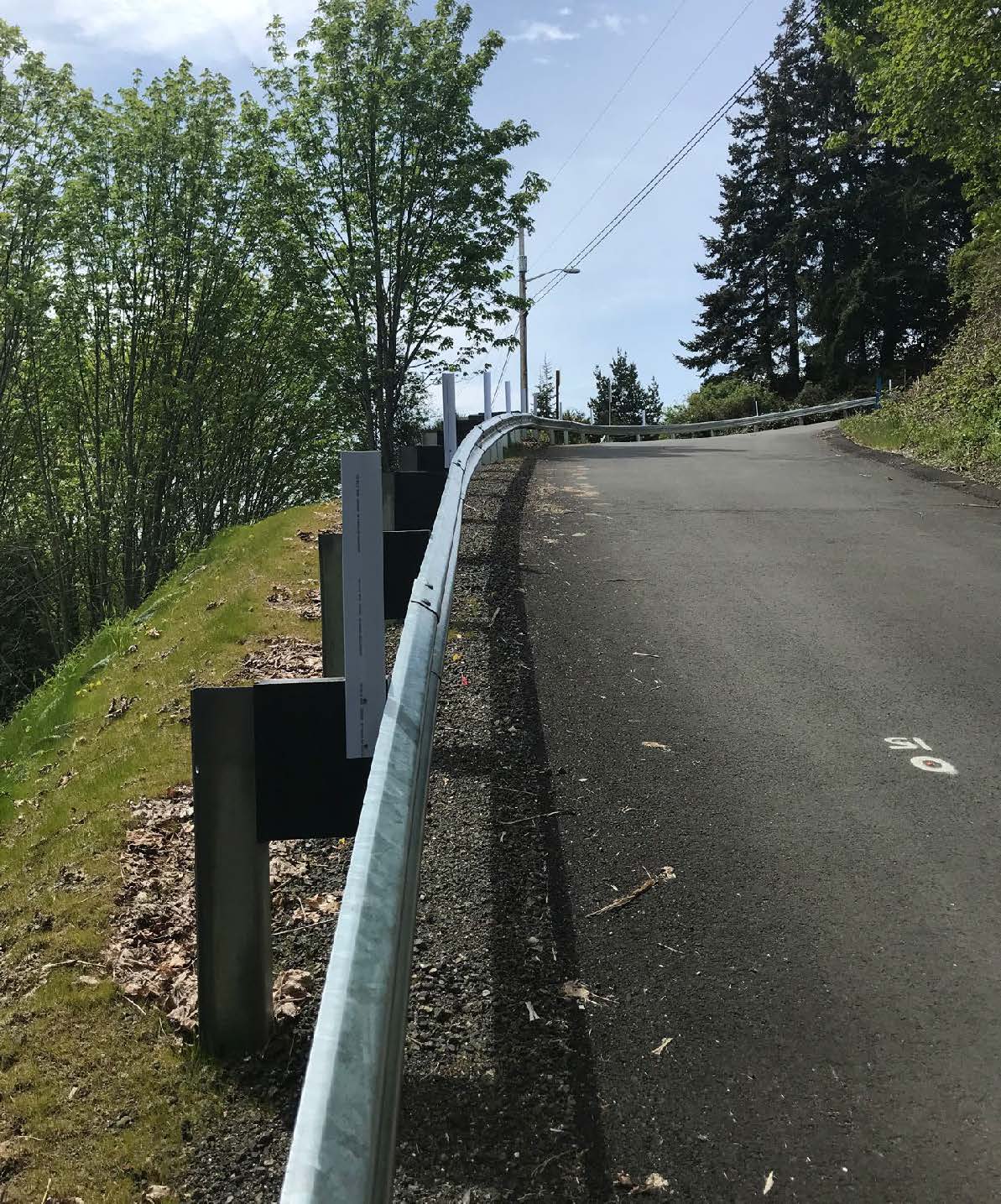 Parametrix provided civil engineering for the project, supporting Aspect Consulting as the prime consultant.