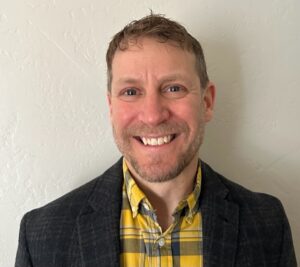 Reno, NV – Daniel Doenges, PTP, RSP has joined Parametrix as a Senior Consultant and Northern Nevada Planning Manager. He has over 20 years of experience in the public transportation sector with expertise in grant administration, budgeting, technical analysis, project management, and leading multi-disciplinary teams. He specializes in sustainable transportation modes and mobility options for all.
Doenges comes to Parametrix from the Regional Transportation Commission of Washoe County where he served as Director of Planning. In this role, he was responsible for the metropolitan planning organization and agency planning department. He led a team of transportation planners and graphic designers to implement planning studies and program development.
He is a Professional Transportation Planner and Road Safety Professional 1. Doenges is a member of the Institute of Transportation Engineers.
At Parametrix, he joins the firm's Nevada Transportation group, which provides planning, engineering, visualization, and grant writing services to public agencies throughout Nevada and the Southwest region.
About Parametrix
Parametrix is a 100-percent employee-owned consulting firm helping clients deliver resilient infrastructure, livable communities, and environmentally sustainable solutions. From offices across the Western United States, our team of engineers, planners, scientists, landscape architects, surveyors, project managers, and construction managers are helping our clients imagine what's possible and create tomorrow, together. Learn more at https://www.parametrix.com/