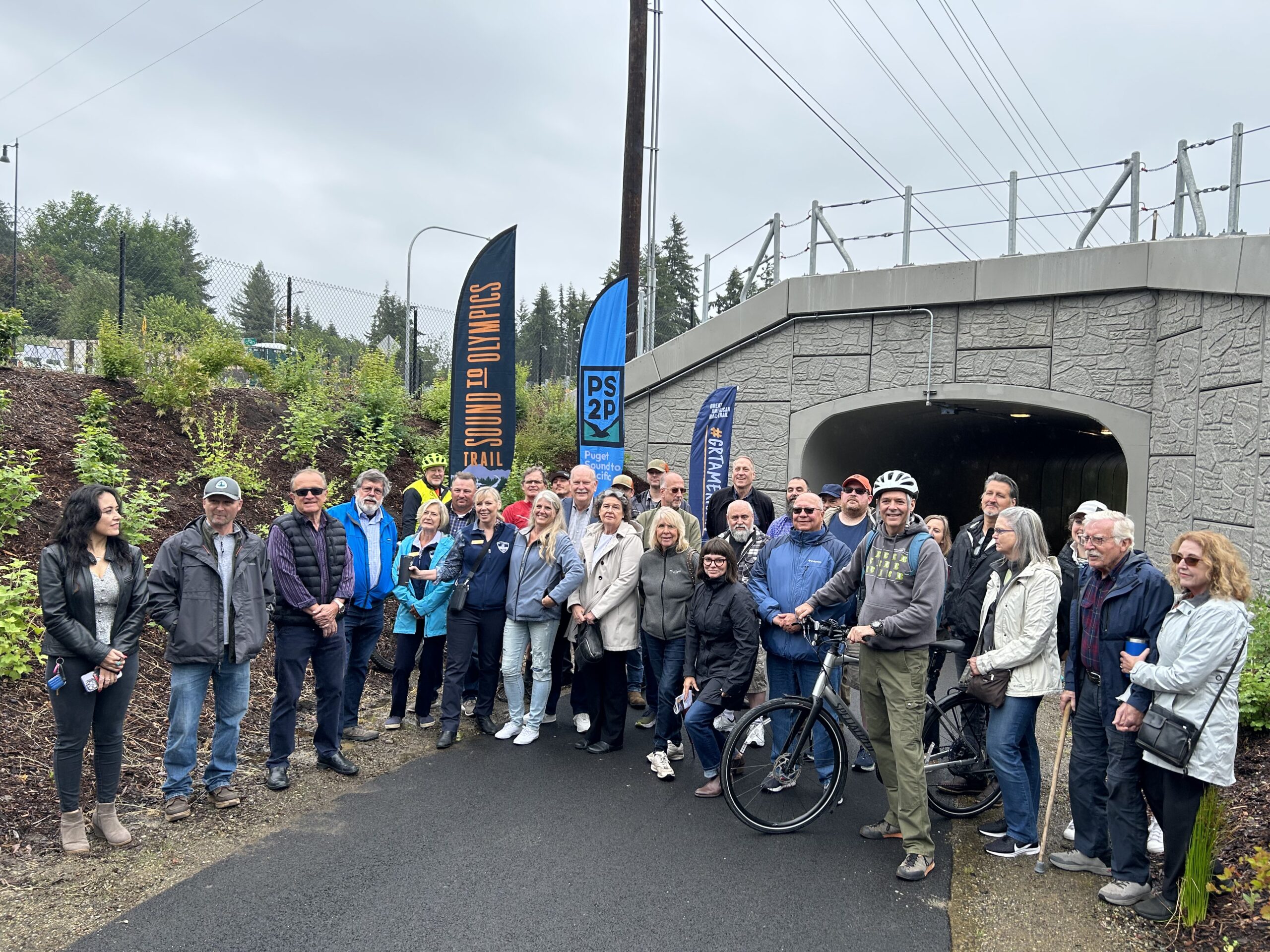 On June 17, 2023, Poulsbo, WA residents and members of the Suquamish Tribe celebrated a new roundabout and non-motorized tunnel crossing at the grand opening and ribbon cutting of SR 305 and Johnson Parkway.
These additions are part of the Noll Road Corridor Project, which aims to improve safe access to homes and schools within the Noll Corridor. The project includes roadway, street lighting, sidewalk, bike lane, and shared-use path improvements. After completing a corridor study, Parametrix completed design, right-of-way plans, and environmental documents for the corridor.
Local artists' work can be seen through the roundabout, including work by Elijah Burnett, Lisa Stirrett, and Suquamish tribal member Kate Ahvakana.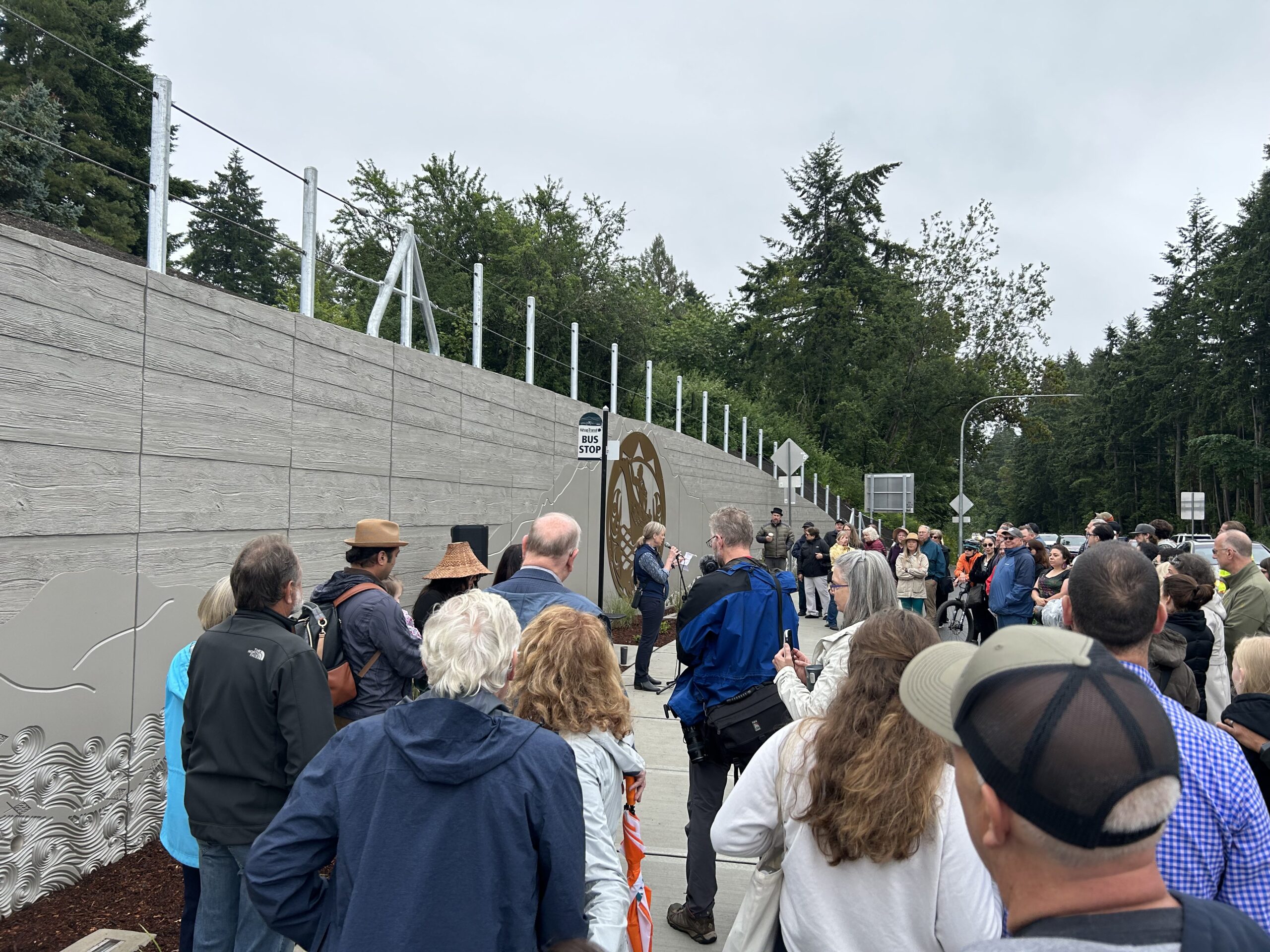 Parametrix team members attended the ribbon cutting which included speeches by Poulsbo Mayor, Becky Erickson, and the Chairman of the Suquamish Tribe, Leonard Forsman.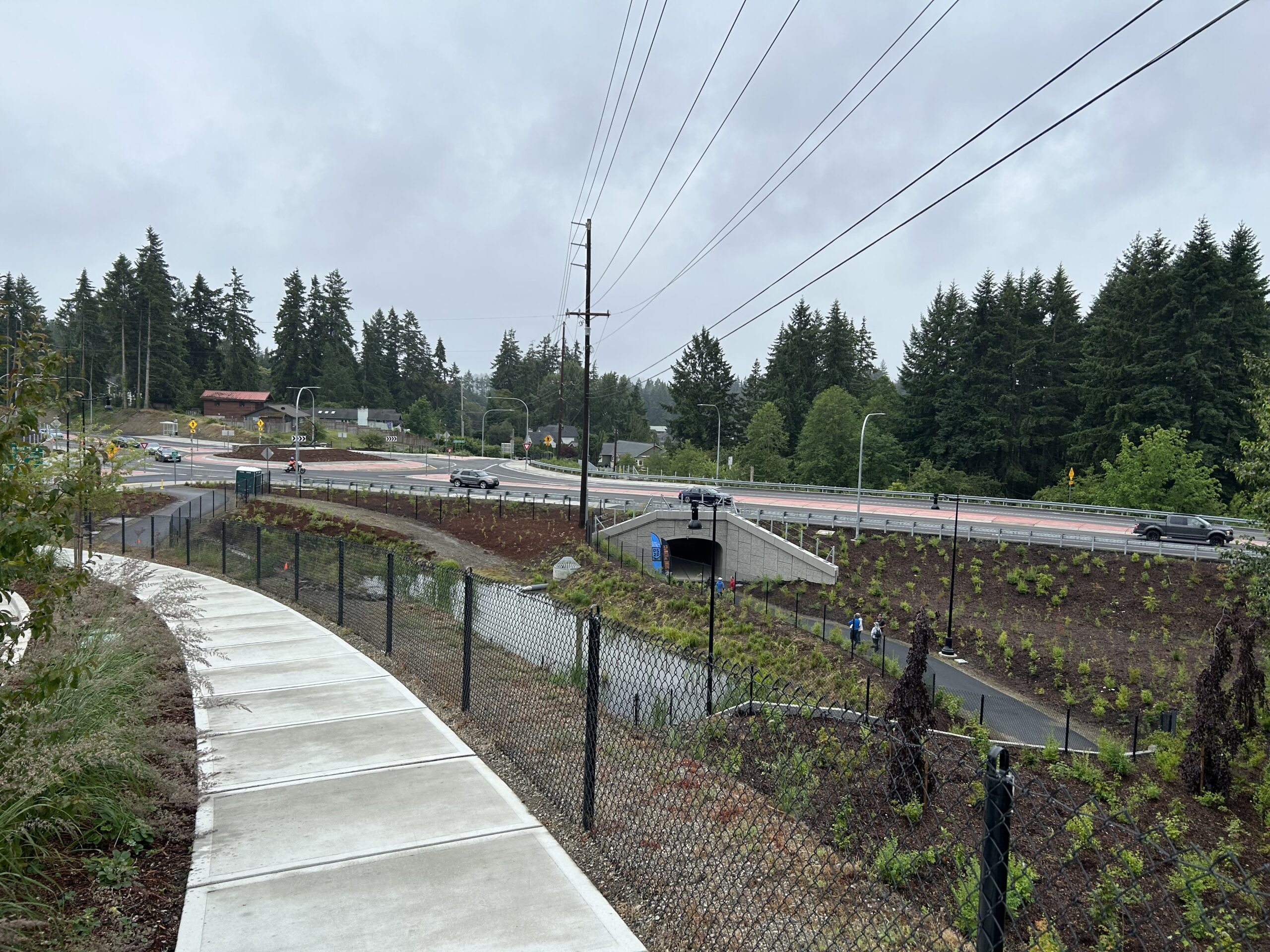 This project has federal funding and follows federal acquisition and environmental approval guidelines. Wetland mitigation, culvert replacement, stream restoration, and low impact design features including compost-amended vegetated filter strips (CAVFS), continuous inflow biofiltration swale, and permeable ballast concrete sidewalks were all included in the project.