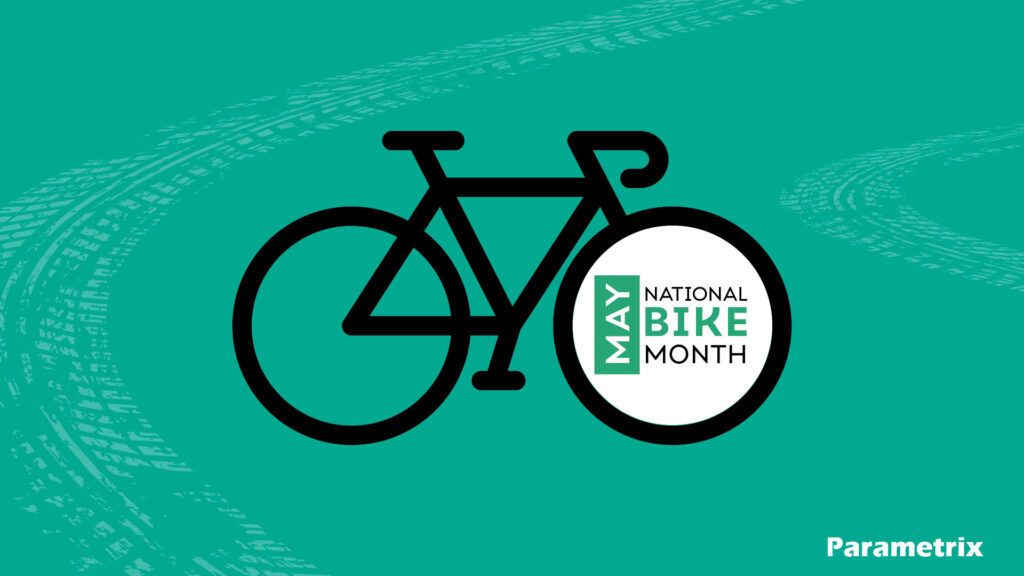 By Hailey Brey and Kai Tohinaka
May is National Bike Month, a time when communities highlight the range of individual and communal benefits that come from this mode of mobility. National Bike Month sings the same tune as many of the Core Values that we, as employee-owners, uphold, and is right in line with our purpose:
Helping clients and partners create vibrant, sustainable communities and restoring the health of the planet for future generations.
Transportation is a core business line for Parametrix and we see it as fundamental to achieving this purpose. Active transportation is particularly important in this effort, as we seek to create efficient, equitable, and healthy transportation systems. The bicycle is a key component of these endeavors, and we celebrate its place in our history as well as our future.
Not only do the employee-owners of Parametrix play a role in planning and designing active transportation systems, but we also use and enjoy them ourselves! Check out these photos of Parametrix employee-owners out and about during Bike Month.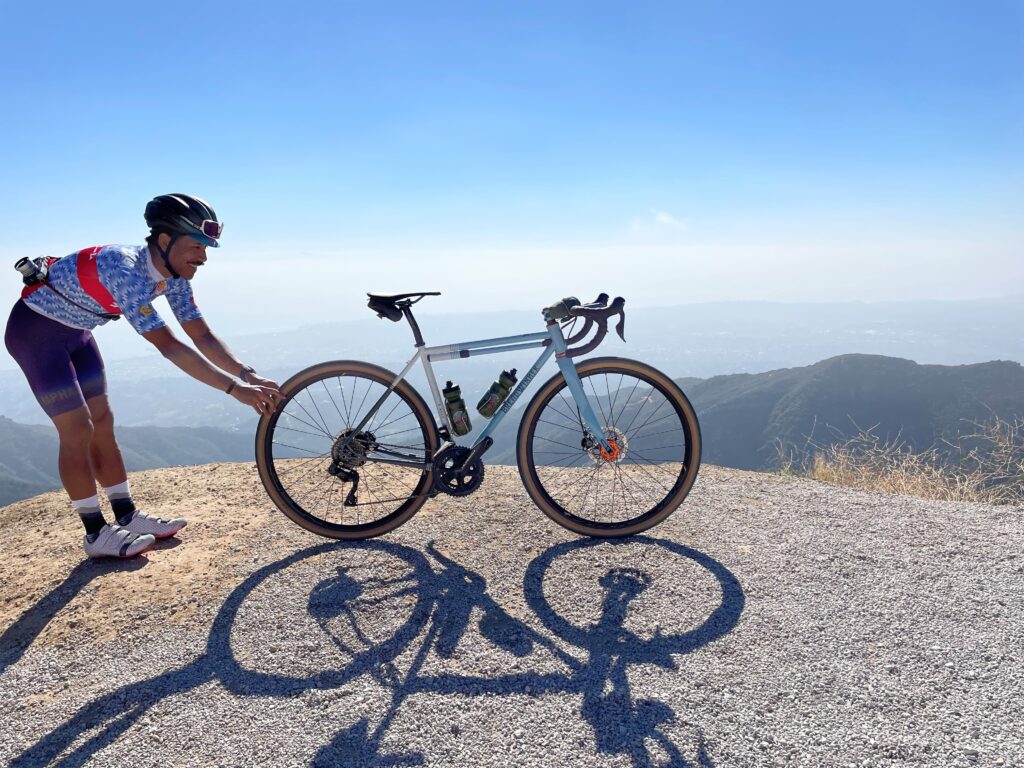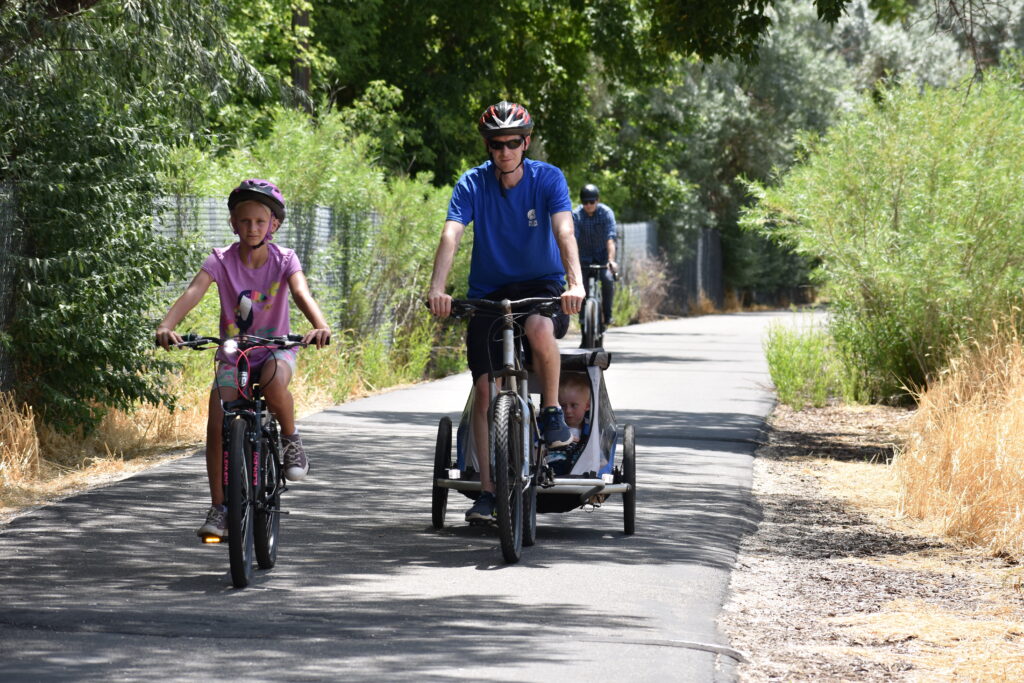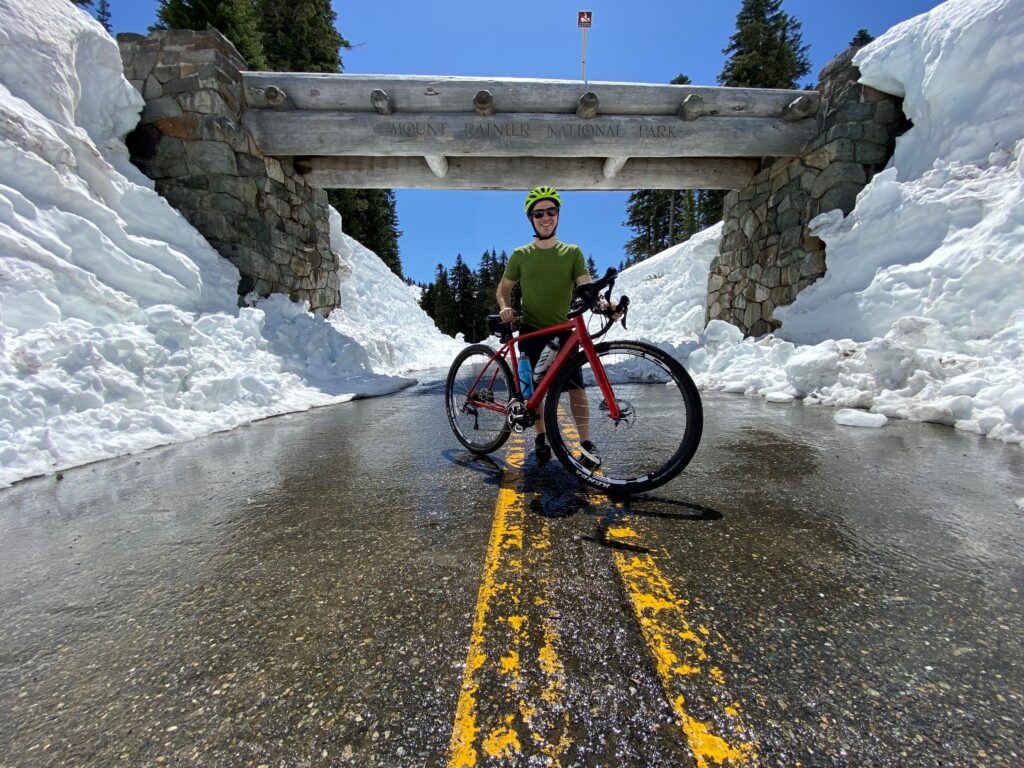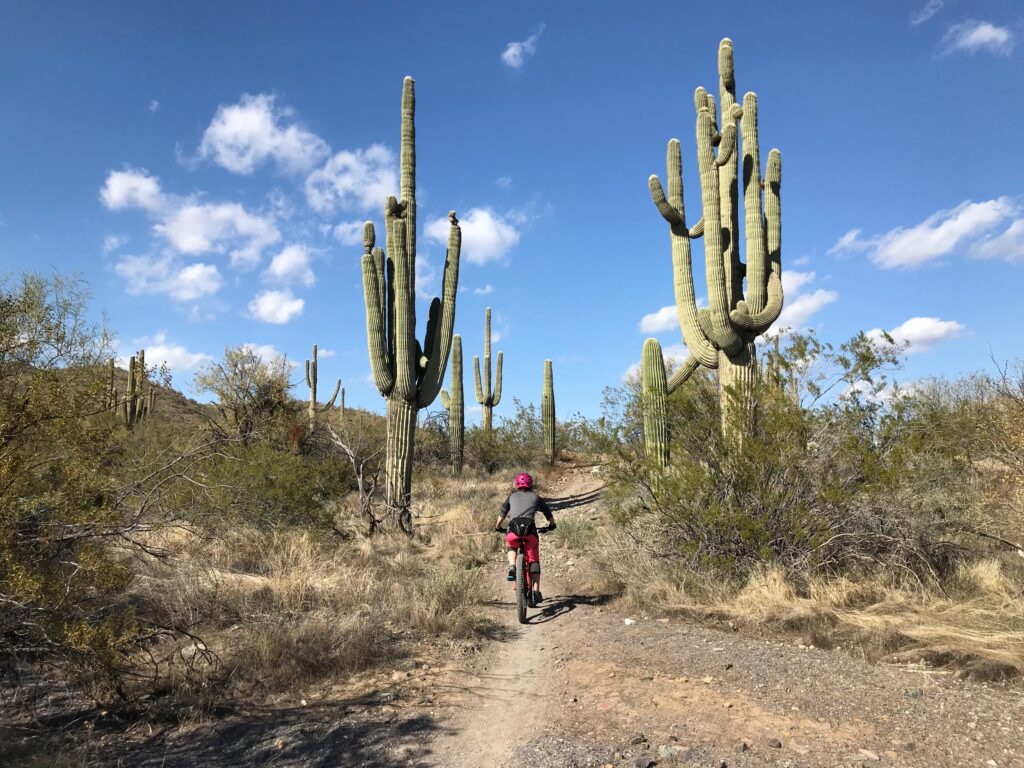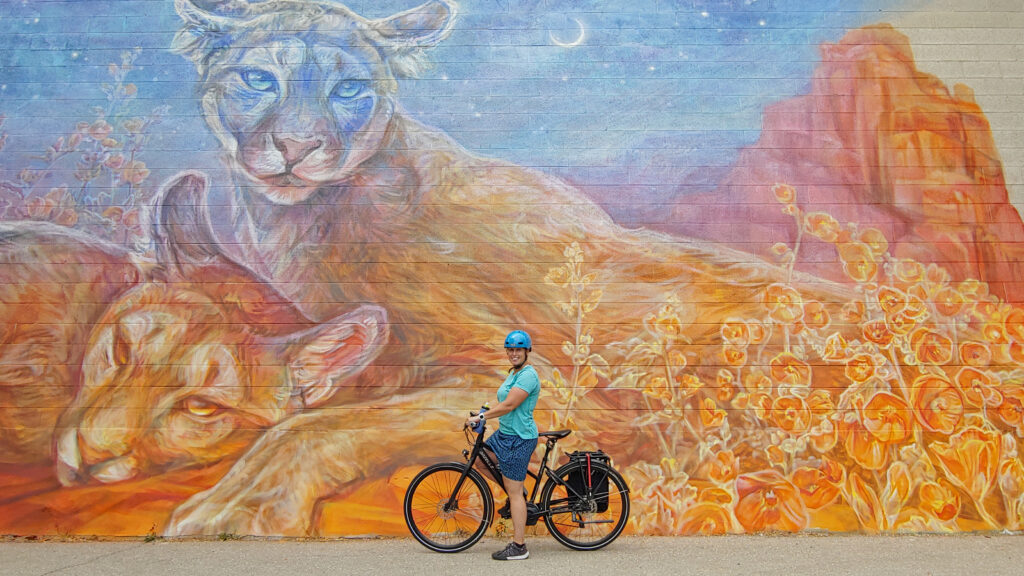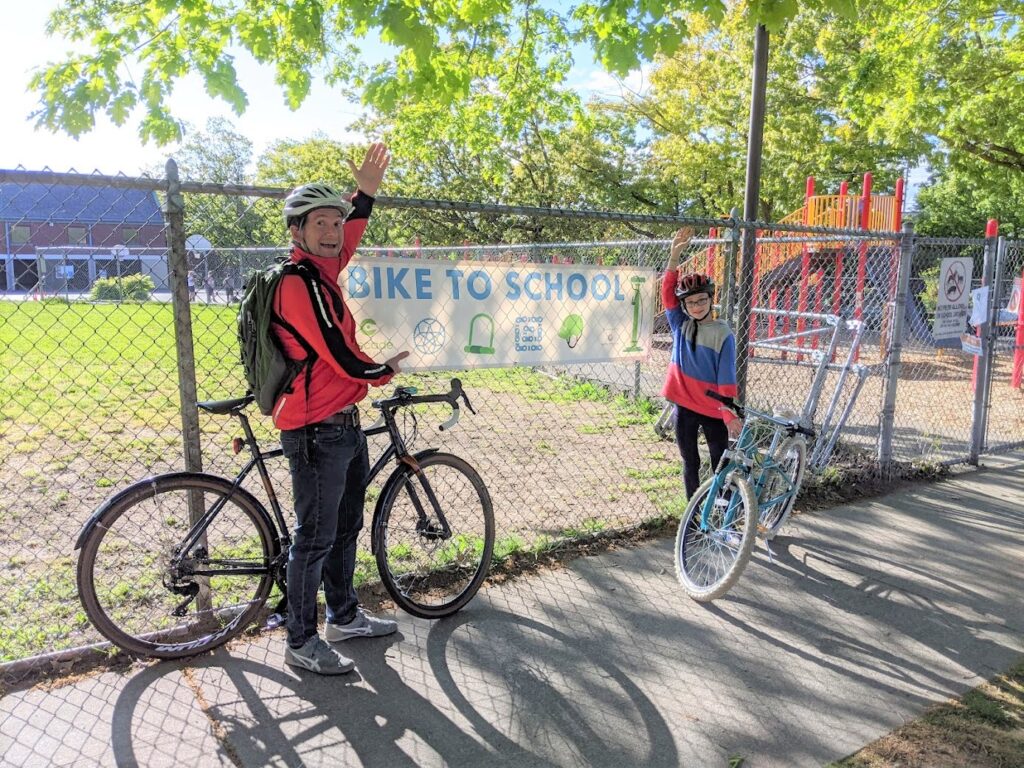 Human-powered mode choices can be especially effective for first- and last-mile solutions when they are combined with various motorized options. This is one reason why our active transportation practice is often nestled within a variety of different types of work. We plan and design to accommodate people who walk, bike, and roll within many types of services such as Access Improvement, Transit, Corridor, and Trail projects. The graphic below summarizes the many different types of work we support our clients with.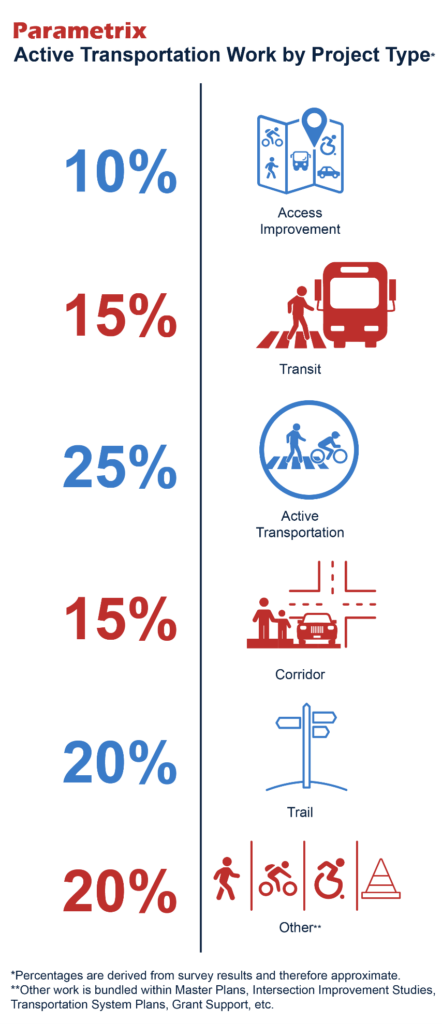 Parametrix is on the leading edge of active transportation planning and facility design, whether it's finding design solutions for constrained trail corridors or looking to integrate new and emerging mobility options like scooter- and bike-share into transit stations. Through creative applications of online mapping, knowledge of the latest design standards and recommendations, and an interdisciplinary approach that keeps implementation in mind throughout, we create projects that our clients can fund and construct. We consider the benefits, costs, and tradeoffs of active transportation investment decisions and how they affect all users – and especially those who are most vulnerable in our communities.
Our team is proud to be currently working on a different types of Active Transportation projects within our communities. The graphic below describes some recent project highlights.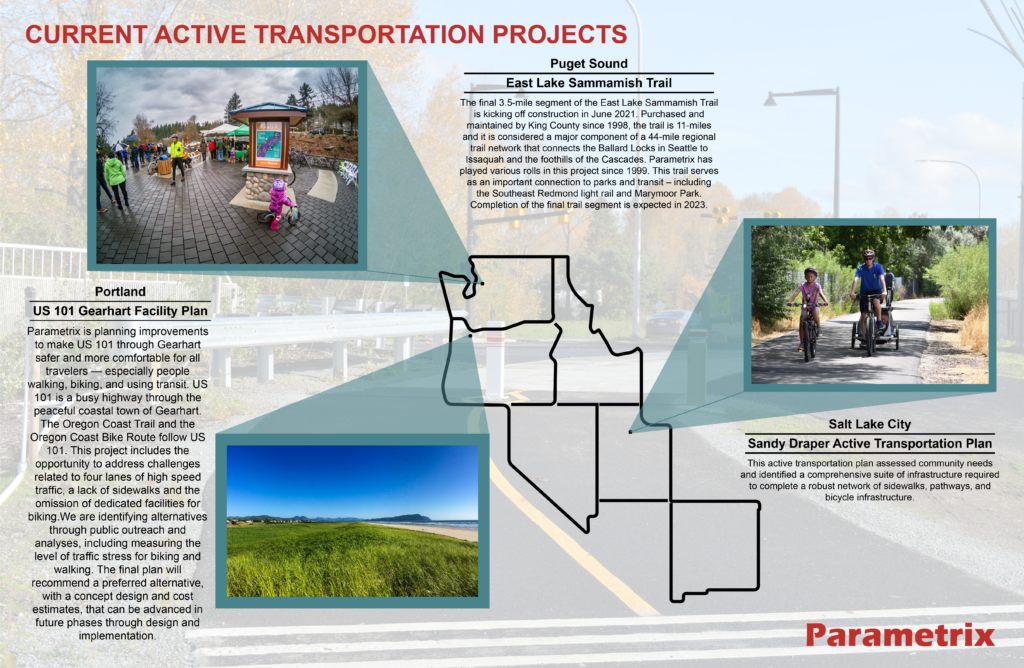 In essence, at Parametrix we treat every day like it's bike month. This invaluable tool is a core component to the work that we do and is mission critical to achieving our purpose. What the bicycle symbolizes, directly reflects our core values of Fun, Inclusion, Integrity, and Compassion, and we are always actively engaging in ways elevating this and other important active modes of travel.
Stay tuned as we continue to celebrate active transportation. Coming up in October, we recognize National Pedestrian Safety Month.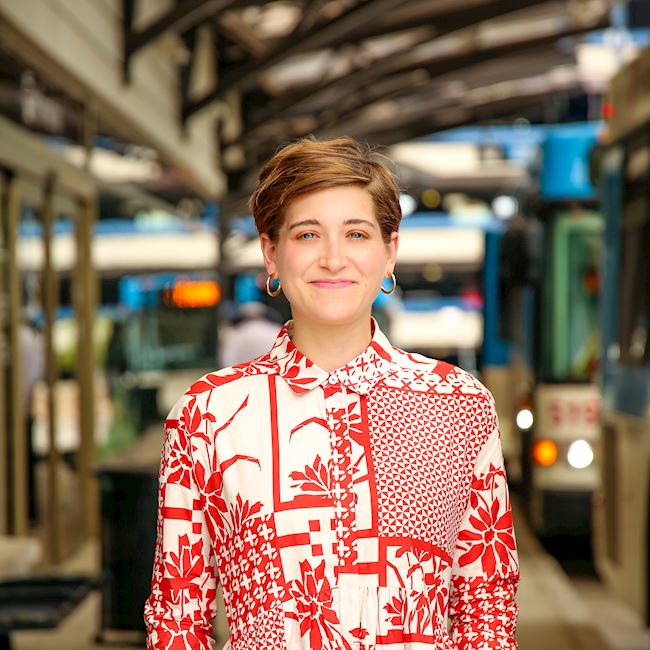 Hailey Brey is a Transportation Planner based out of Seattle, WA. She is passionate about providing safe and equitable transportation options for people of all ages, abilities, and socioeconomic status. She prefers being in movement as an avid bicycle commuter, transit user, and pedestrian. When not in movement she is happy reading and enjoying obscene quantities of citrus.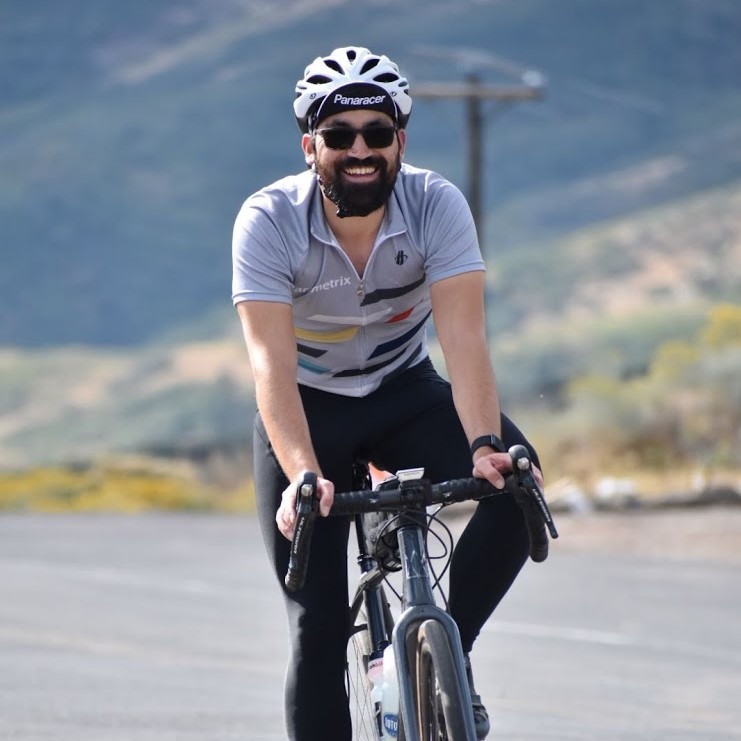 Kai Tohinaka is a Transportation Planner based out of Salt Lake City, UT. He is an avid cyclist who likes to ride to work and compete in amateur races. He is married with three young children and loves spending time working in the yard and camping in the desert.