7-23-2020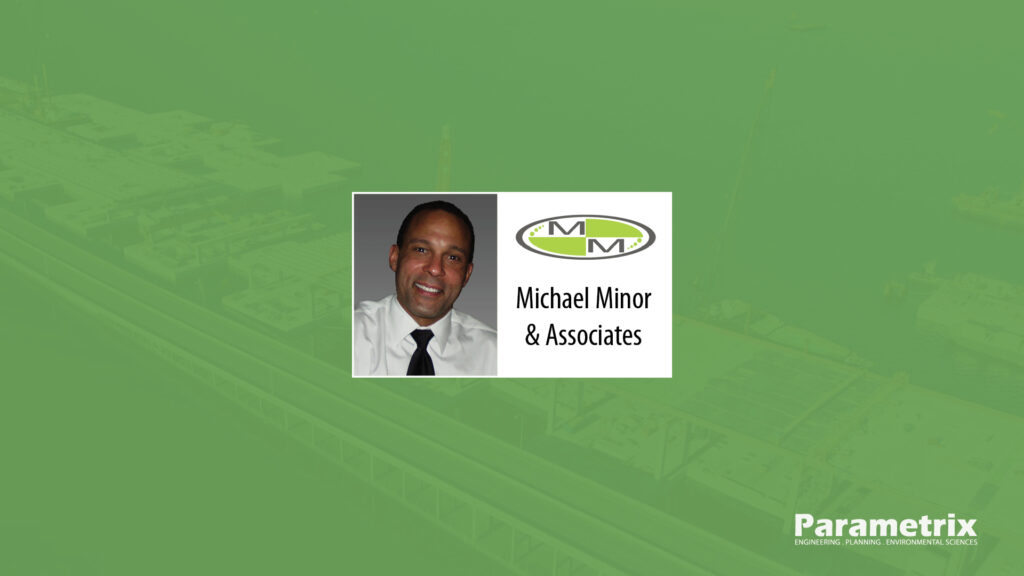 As a former Disadvantaged Business Enterprise (DBE), Parametrix believes in the importance of creating meaningful partnerships with other DBE and Minority Business Enterprises (MBE). We're introducing you to a few of the MBE/DBE firms we've had the pleasure of working with.
Meet Michael Minor, President of Michael Minor & Associates, a noise, vibration, and air quality consultant founded in 1990 and based in Portland, OR. Michael has over 30 years of experience working on highway, rail, bus, and airport projects along with industrial and commercial projects throughout the northwest.
Michael Minor & Associates partners with many of the northwest's largest and most prestigious consulting firms and also works directly with federal, state, and local agencies. The firm believes in using a team approach to perform detailed environmental analysis services on major transportation projects, commercial and residential developments, and large-scale construction activities.
Parametrix and Michael Minor & Associates have partnered recently on several high-profile transportation projects in the Puget Sound region, including the I-5 Joint Base Lewis McCord Congestion Relief project, the SR 520 Floating Bridge, and the Lynnwood Link Light Rail Extension.
The I-5 JBLM Congestion Relief Project is part of a comprehensive, long-term transportation solution that addresses congestion, safety, and mobility problems on I-5 near Joint Base Lewis McChord. Michael Minor & Associates performed a supplemental noise analysis and provided final design of two noise walls.
Michael worked closely with the design team at Parametrix to address concerns on the locations of the walls, wall heights, and optimized the walls to obtain the maximum noise reduction. The project was delivered well below the estimated budget.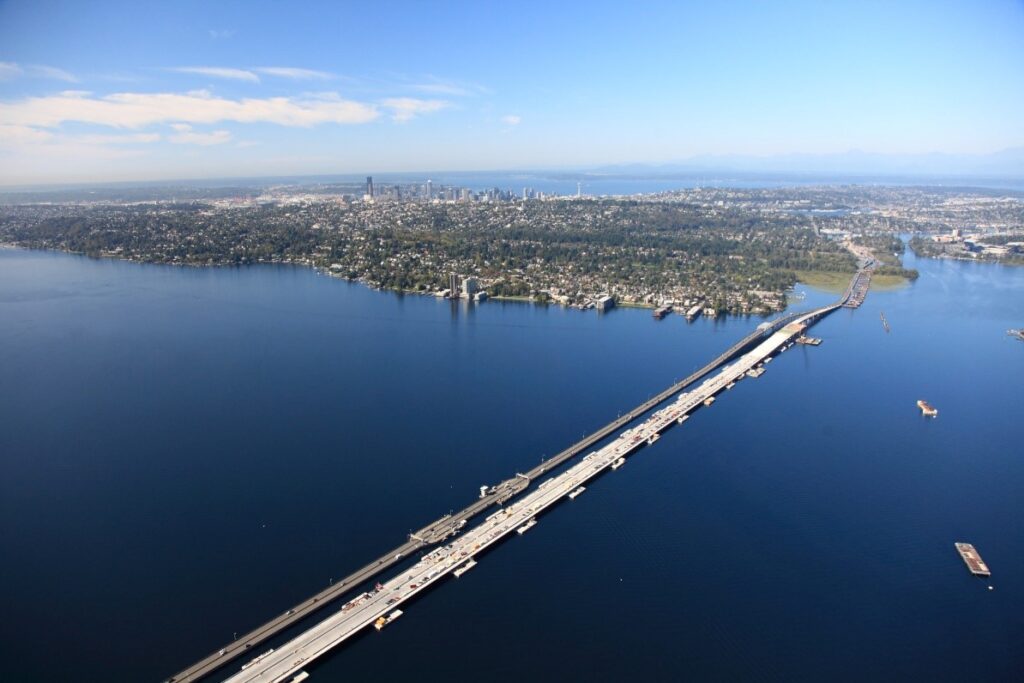 The SR 520 Floating Bridge project is one of the largest transportation projects in Washington state. Michael Minor & Associates began working on the project in September 2000 alongside Parametrix when it was called the Trans-Lake Washington Project. Since that time, Michael has authored eight noise studies including the final environmental impact statement.
Multiple noise mitigation measures were reviewed, including two types of quieter pavement. The final project included multiple noise walls, noise reducing lids at overpasses and pedestrian noise walls at the transit stations.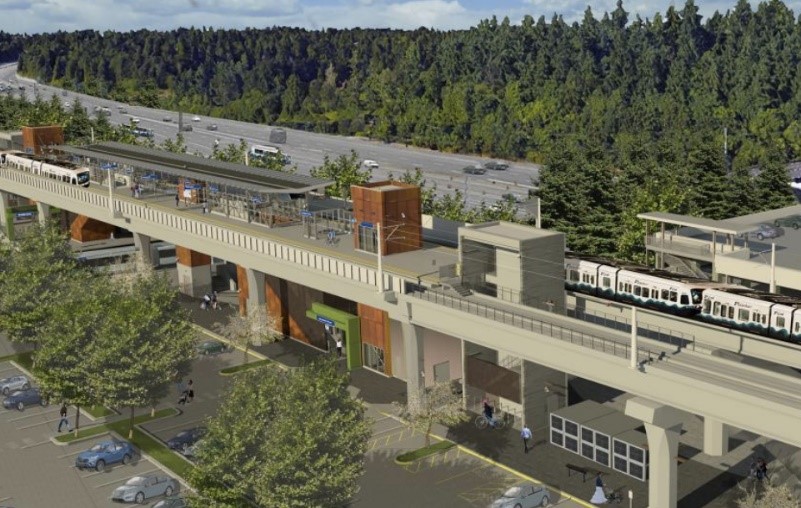 Michael and his team provided noise analysis for the light rail extension from Northgate in Seattle to Lynnwood. Michael Minor & Associates completed the draft environmental impact statement, performed noise monitoring at 59 locations, and provided light rail noise modeling at over 1500 locations.
Noise walls were included along much of the proposed corridor.  In addition to the light rail noise, traffic noise was also modeled for removal of physical shielding and for the replacement of several noise walls. Michael authored all technical documentation for the noise studies and worked closely with Sound Transit and the design team on final design. 
"Great people make great projects. Michael embarks on his projects with personality that connects people with his expert knowledge of his subjects. Thanks for being an excellent project partner!" said Parametrix project manager Brad Phillips.
For more information or to contact Michael Minor, please visit the firm's website: https://www.drnoise.com/