From New York to Oakland, cities across the United States are closing lanes or entire roadways in order to expand bike lanes and pedestrian environments, giving people under stay-at-home orders more space to walk and bike safely in their neighborhoods.
Salt Lake City and the Utah Department of Transportation are no exception. The agencies responded quickly to the COVID-19 pandemic. Together with Parametrix and other partners, the team reviewed and synthesized traffic and active transportation data to better understand the implications of the pandemic. With this information, they were able to identify roadways most suitable for temporary lane conversion based on essential business proximity, housing density, and other factors.
One of those lanes, 900 South, was opened in April as a result of this partnership. Salt Lake City had initiated other street closures on smaller roadways starting with 500 North, but the opening of lanes on larger facilities required specialized expertise in traffic control.
Parametrix is providing traffic control design and signage plans for the 900 South and other corridors in Salt Lake City. It is anticipated that additional corridors will follow as this gains popularity and momentum.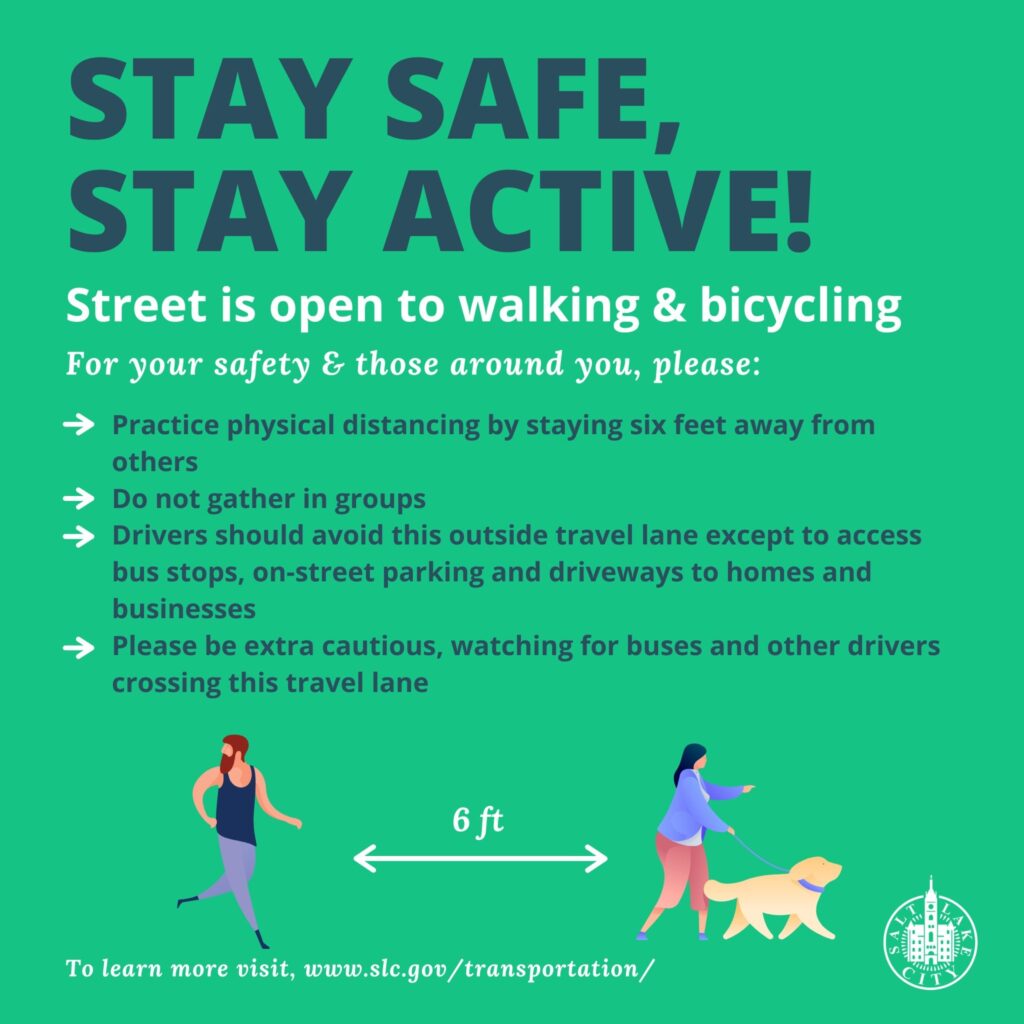 Parametrix employee-owner Kyle Stahley had the opportunity to bike a portion of the 900 South lane opening and reported back:
"The openings allow a safe mixing zone for people walking and bicycling with those looking to park on the street. I look forward to seeing how these openings continue to be implemented throughout the state."
Parametrix's Salt Lake City office has played a role in UDOT's TravelWise program over the past decade. More recently, the team has supported its sister program, Move Utah, created in 2015. These programs seek to promote alternative travel modes statewide, from biking and walking to telework and vanpools.
The Parametrix team working on this project includes project manager Kai Tohinaka, Gabe Shields, Charles Allen, Ian Kilpatrick, and Nancie Adams.
Parametrix is proud to partner and support UDOT on this important, socially responsible, and timely project for our active transportation community.