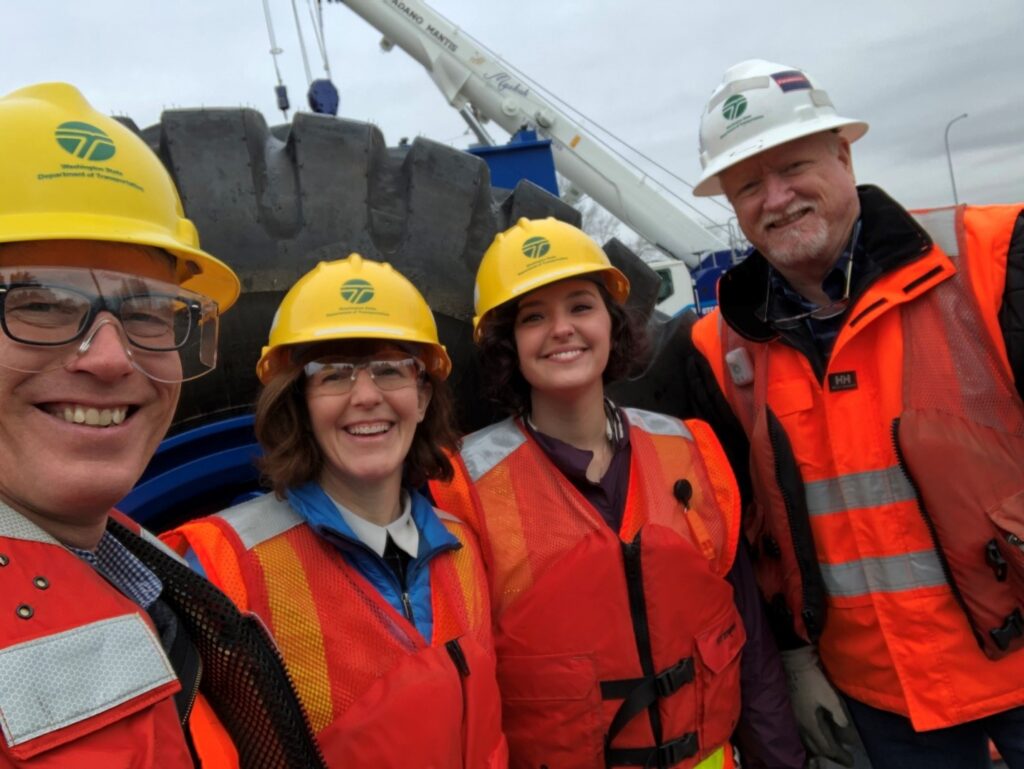 Transit systems improve livability, provide affordable mobility, manage congestion, and lower energy use and greenhouse gas emissions. From initial system planning and securing environmental approvals, through design and assistance with operations, Parametrix partners with agencies on all types of transit systems—commuter rail, light rail, heavy rail, bus rapid transit, streetcar, and ferry systems.
In this series, we'll feature some of the employee-owners at Parametrix who are shaping our transit systems. Today, meet Darby Watson, AICP. Darby leads our Puget Sound Transportation and Community Building divisions as Vice President. She has been with Parametrix for two years and has a total of 25 years of industry experience.
How did you get interested in transit and transportation?
I actually started out in land use planning and urban design. I was lucky enough to lead urban design for the Mercer Corridor in Seattle and realized that the transportation decisions had a direct impact on what was left over for streetscape, so I became very curious about how those decisions are made. Being surrounded by fun and innovative engineers at the Seattle Department of Transportation gave me the opportunity to ask a lot of questions and hear a lot of great ideas about how to manage mobility and make streets more livable. My favorite part of the job is spending time observing streets and seeing how people use them, especially from the bus. Coincidentally, I also met my husband on the bus.
What do you like best about public projects?
I really enjoy people, and it is energizing to discuss projects that have a positive impact on their community. I love hearing ideas from people who have direct experience with a street or transit service, and I can help them realize their ideas.
What career moment are you most proud of?
In 2018, I was awarded the Race and Social Justice (RSJ) Executive of the Year at Seattle Department of Transportation. That was huge for me. I was in a temporary role as Chief of Staff, and part of that job was sponsoring the RSJ change team. It was an incredible honor to be appreciated for doing something that I felt lucky to get to do.
What is your leadership style, and how do you put that to use managing projects?
I definitely fall into the collaborative and negotiating side of the spectrum, and I do a good job of listening. At the same time, I recognize when decisiveness is needed and can push when that's important. I love helping teams be effective; there's nothing more fun than when you are all together trying to sort out a problem and everyone is contributing to the solution and has left their egos at the door. I try to be the leader who clears the barriers for that team magic to happen.