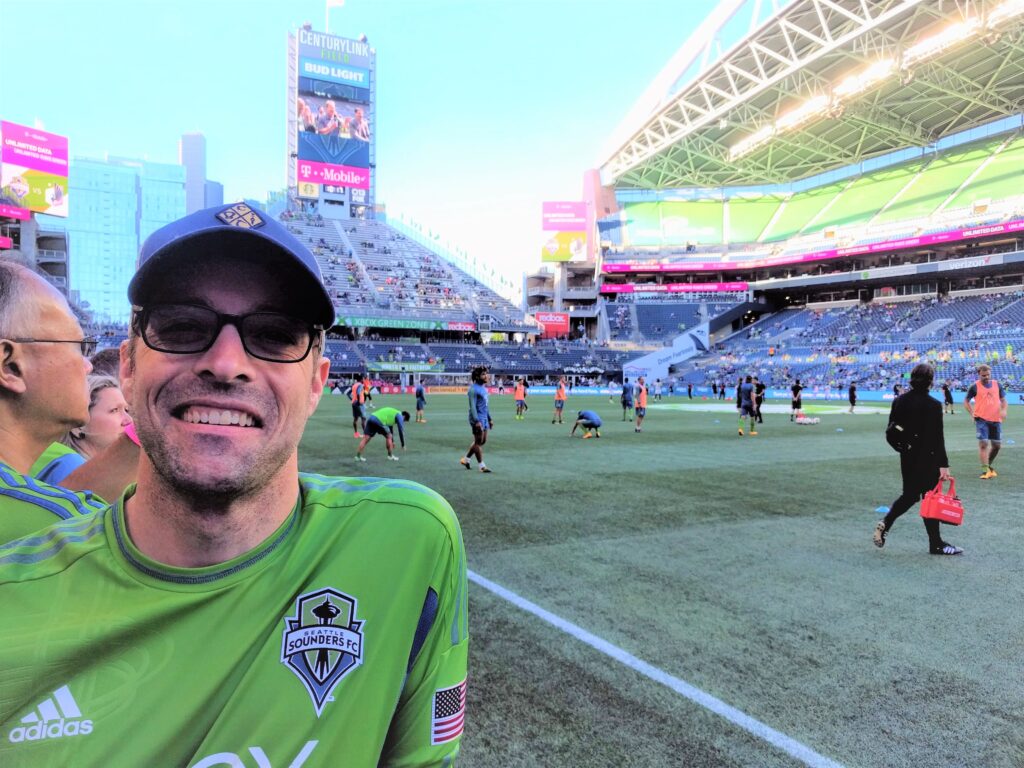 Transit systems improve livability, provide affordable mobility, manage congestion, and lower energy use and greenhouse gas emissions. From initial system planning and securing environmental approvals, through design and assistance with operations, Parametrix partners with agencies on all types of transit systems—commuter rail, light rail, heavy rail, bus rapid transit, streetcar, and ferry systems.
In this series, we'll feature some of the employee-owners at Parametrix who are shaping our transit systems. Today, meet Joel Theodore, PE. Joel is a Senior Consultant based out of Seattle, WA. He has over 20 years of experience and has been with Parametrix for over 3 years. He provides design, project management, and project controls services for major transportation projects with a specialization in transit.
How did you become interested in transit and transportation?
I've always used public transportation for my work commute. While I didn't realize it at the time, the decision to use public transportation as my primary mode for commuting to my first job started me on the path to a career focused on transit. Riding the bus daily provided an education on the tangible, real benefits that transit provides both individuals and the community. It also highlighted some of the struggles of a consistent transit customer. Once I got to support the Sound Transit East Link Project as an engineering consultant, I was hooked.
What do you like best about public transit projects?
Transit projects directly align with my values. They improve equity, support the community, and expand opportunities for individuals. It's also an industry that draws passionate, smart, and caring people who make it fun and interesting work. The rapidly evolving electric bus technology is pretty cool too.
What career moment are you most proud of?
There are lots of things I'm proud of over my career. They range from leading a successful $200 million value engineering cost savings effort to building relationships and providing guidance as a mentor. If I needed to pick a single moment or action, it would be having the courage to develop boundaries for work-life-balance in our culture and industry that celebrates long hours and 24-7 responsiveness. Ultimately it has been one of the best things I've ever done for my family, myself, and my work.
What is your leadership style, and how do you put that to use managing projects?
My natural style is as a servant leader, but I try to match my style to the needs of the individual, team, or situation. I enjoy clearing the path and eliminating barriers for the team and letting them use their skills and talents to resolve project issues and challenges. Most of my projects have several leaders, each with different responsibilities, so I may also adjust my style to better complement the styles of the other leaders. Sometimes individuals or the team need more than a servant leader provides, a vision, clear direction, or motivation. So, I try to be flexible in my style to provide what is needed for the time, individual, or team.