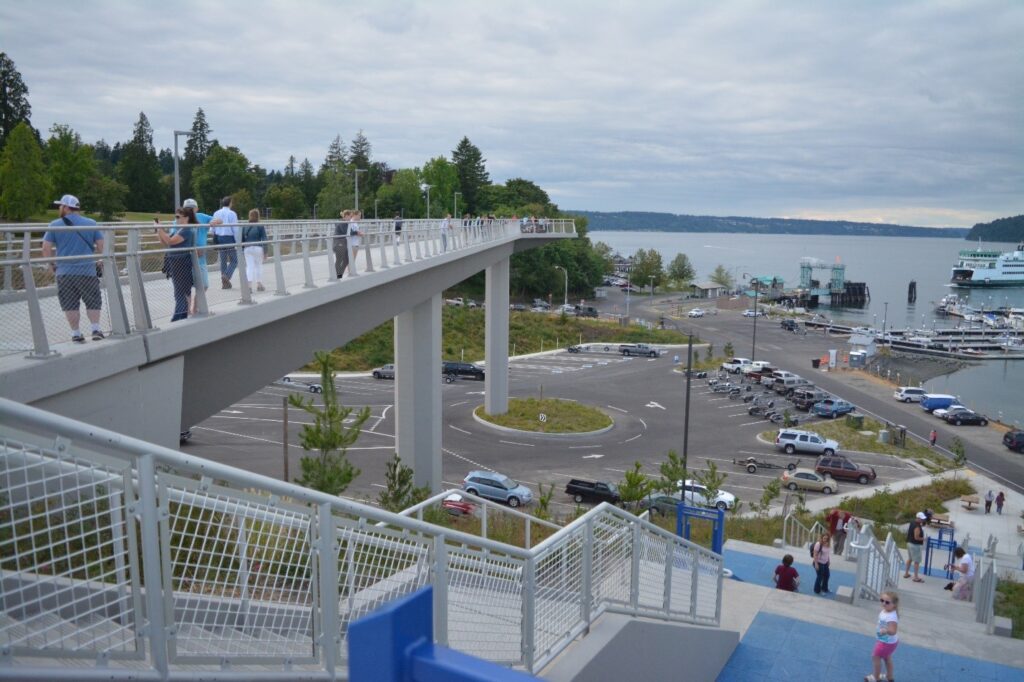 The Wilson Way Multi-Use Trail and Dune Peninsula Park at Point Defiance in Tacoma, WA opened to the public on July 6, 2019. Community members and project stakeholders gathered to celebrate the project's completion and be some of the first to experience it. From the looks of it now, you may never know that the project sits on an EPA Superfund site where Asarco operated a copper smelter for over 100 years.
History of Tacoma Smelter
The Tacoma Smelter Plume shut down in 1985, but before it did, managed to pollute over 1,000 square miles of the Puget Sound region. 400,000 cubic yards of dirt had to be removed from the immediate project site and a woven geotextile cap was also installed. Tacoma's Metro Parks District worked closely with the EPA and the Washington State Department of Ecology to ensure the site was safe.
Parametrix has been involved in the remediation of the former Asarco site since the mid-1980's.
New Life for Superfund Site
Looking at the project site today, you would have no idea that this area was formerly a contaminated material dumping ground. The site now features a multi-use bridge, park, and chutes and ladders-style slides leading to the marina.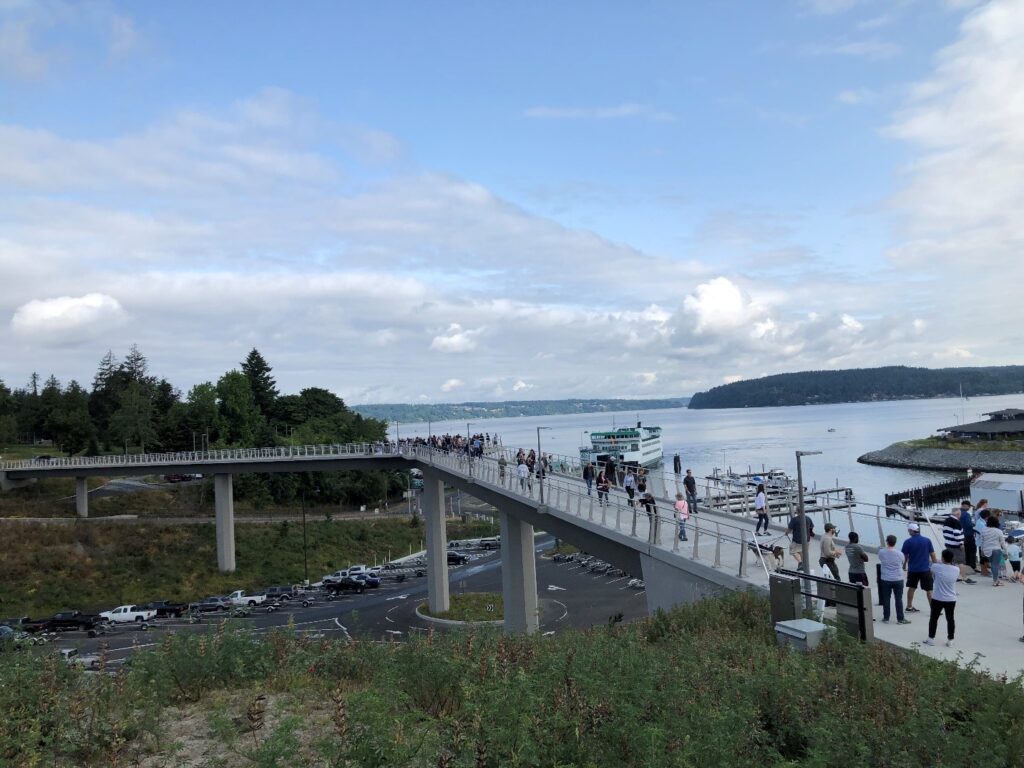 Wilson Way Pedestrian Bridge: The 605-foot-long, 50-foot-tall Wilson Way Bridge is named after retired Metro Parks Executive Director Jack C. Wilson. The multi-use bridge allows pedestrians, bicyclists, roller skaters, and even surreys to cross and take in stunning views of the Puget Sound. The bridge serves as what has been considered a "missing link" – connecting Metro's 702-acre Point Defiance Park to Tacoma's Ruston Way Waterfront and downtown.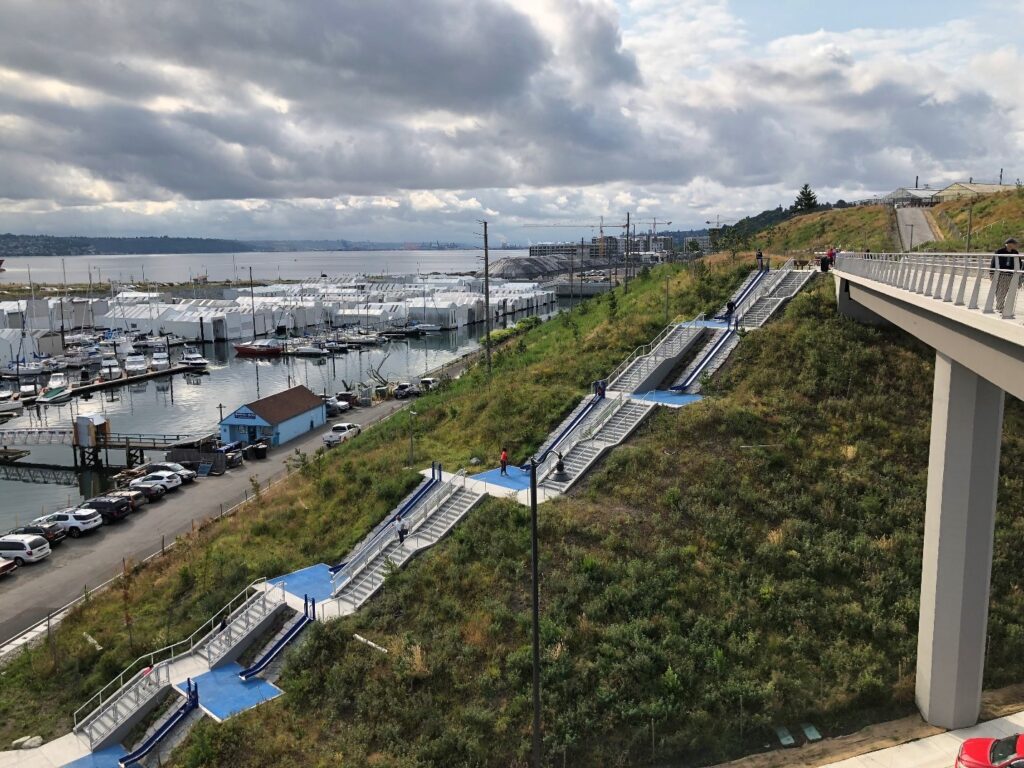 Stairs and Slides: From the Wilson Way Pedestrian Bridge, you can slide on down to the marina – literally! Six slides of varying length, along with stairs, have been built into the hillside.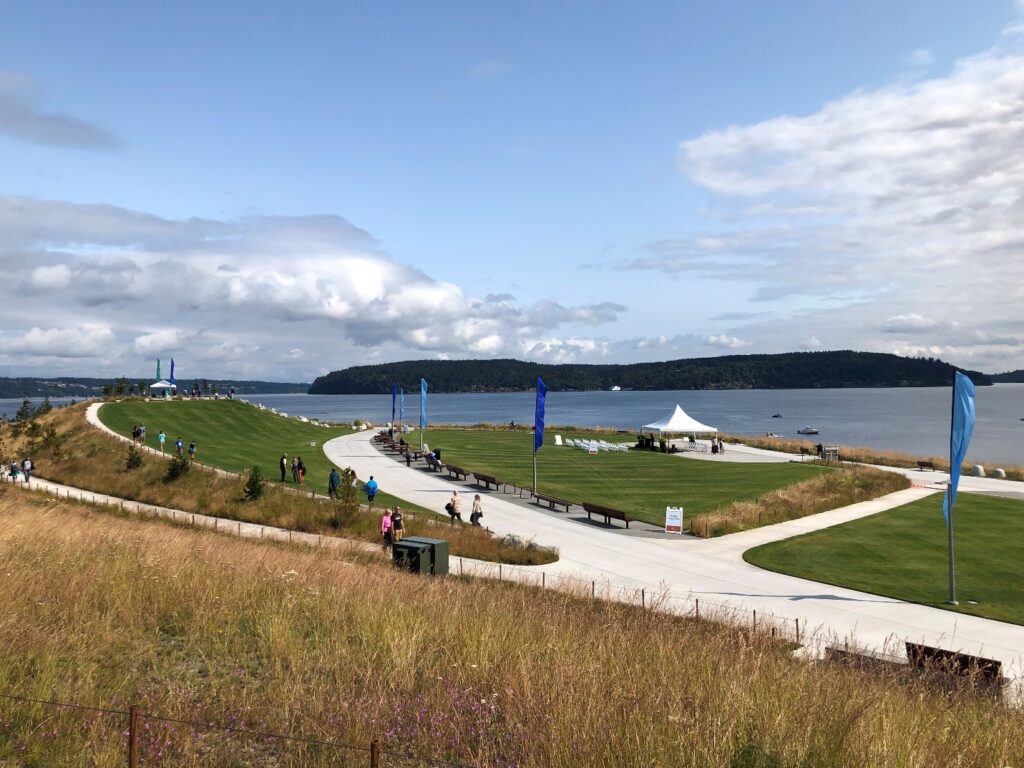 Dune Peninsula Park: The park sits on a peninsula created by Asarco workers dumping hot slag (waste produced by the smelting process) into the Puget Sound to cool it down. The park features 11-acres of serene grassy hills and walking trails with a Mount Rainier view.
The project is the largest in Metro Park's history. Construction began in 2016 and cost just over $74 million.
Parametrix's Role
As a subconsultant to Site Workshop, Parametrix has been involved in the project in various roles – including grading and layout for the marina parking lot and trail, roundabout design, stormwater conveyance and treatment, paving and curbing plans, water service design, and adding four sewer pump stations.
Congratulations to Metro Parks Tacoma on the completion of this critical project! The community will enjoy it for many years to come.