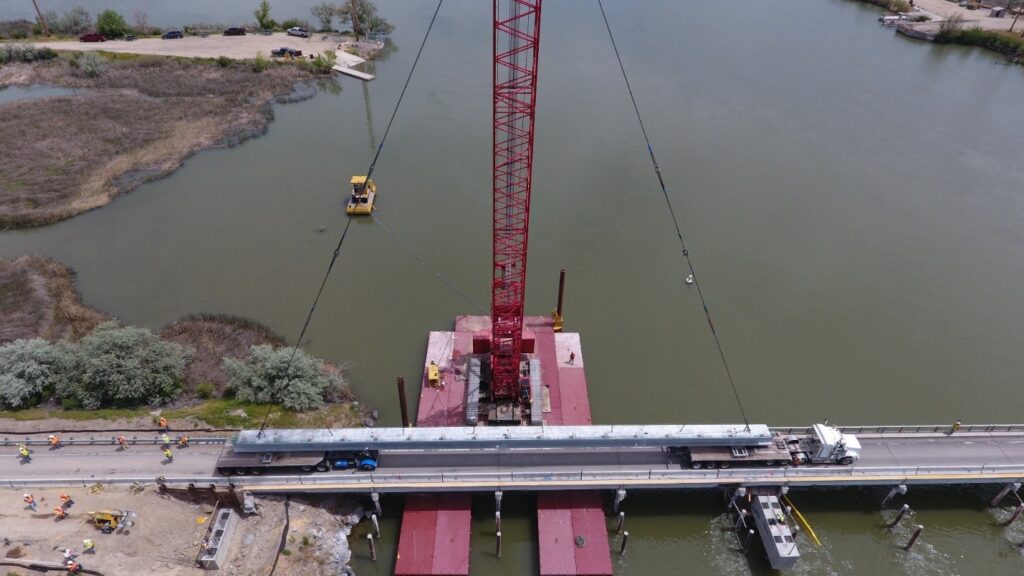 By Shane Brown, PE, SE
The 19-span, 615-foot long precast concrete stringer bridge over the Snake River in Bruneau, Idaho was deteriorating and in need of replacement. Not only did the bridge need to be replaced within one year, but traffic flow needed to be maintained during construction. In addition, work would take place over the environmentally sensitive Snake River.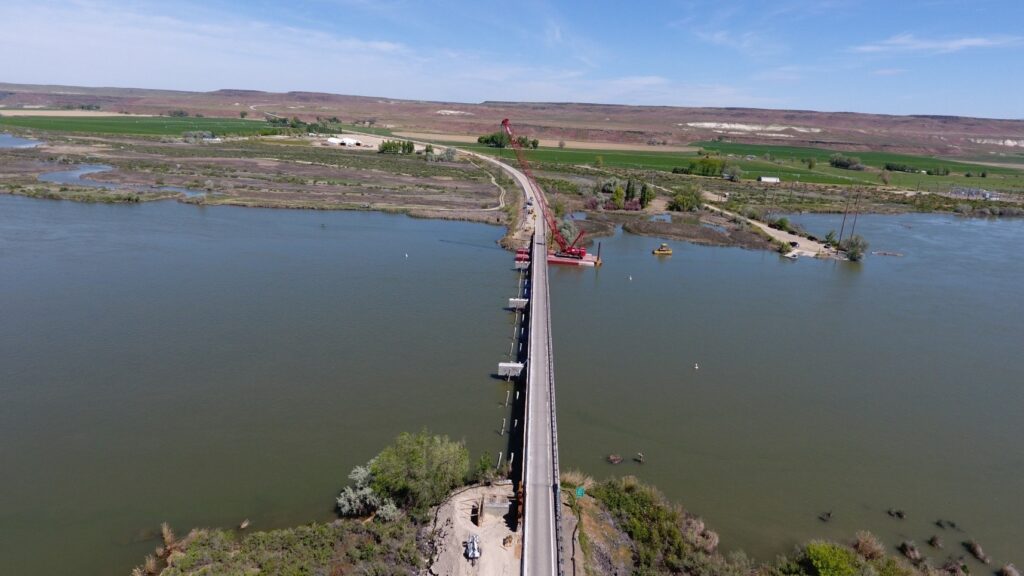 Parametrix was contracted by the Idaho Transportation Department to provide structural engineering services during construction. To meet the challenging project conditions, several innovative methods were used, including accelerated bridge construction (also known as the 'ABC method').
In order to maintain traffic flow, the new bridge was constructed on the same horizontal alignment in two stages. Signalized traffic control was also used.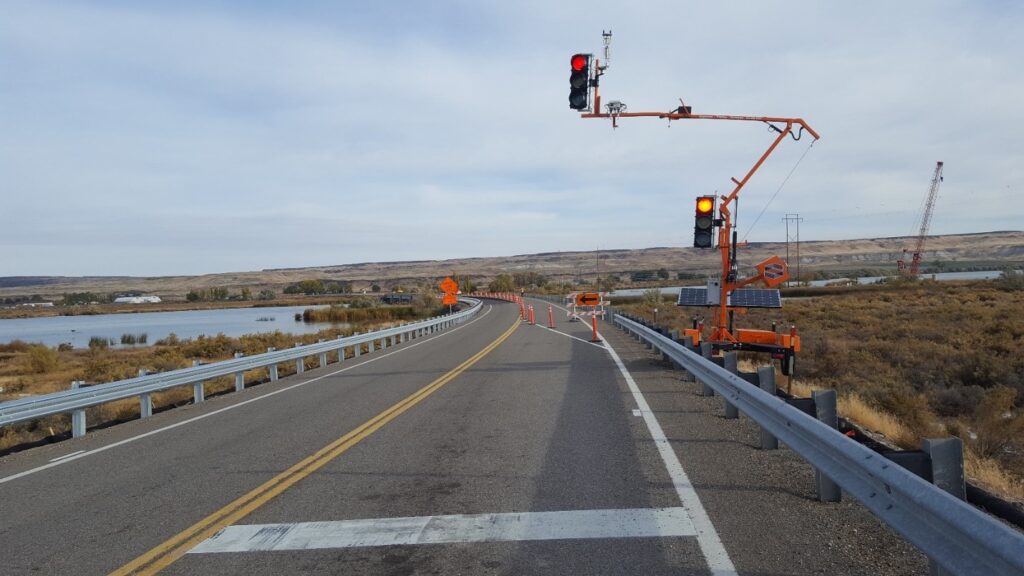 To reduce environmental impacts, span lengths were maximized in order to minimize the number of in-water piers. In-water piers consisted of steel pile bents constructed without the use of cofferdams.
The superstructure of the bridge used prestressed deck bulb tee girders with ultra-high performance concrete (UHPC). UHPC is a composite material made up of Portland Cement, supplementary materials, fine aggregate, chemical admixtures, and steel fiber reinforcement. As a result, UHPC has high tensile strength, is self-consolidating, bonds to precast surfaces, has high durability and low porosity, and reduces bar development and lap splice lengths.
The bridge was successfully completed within the one year time frame.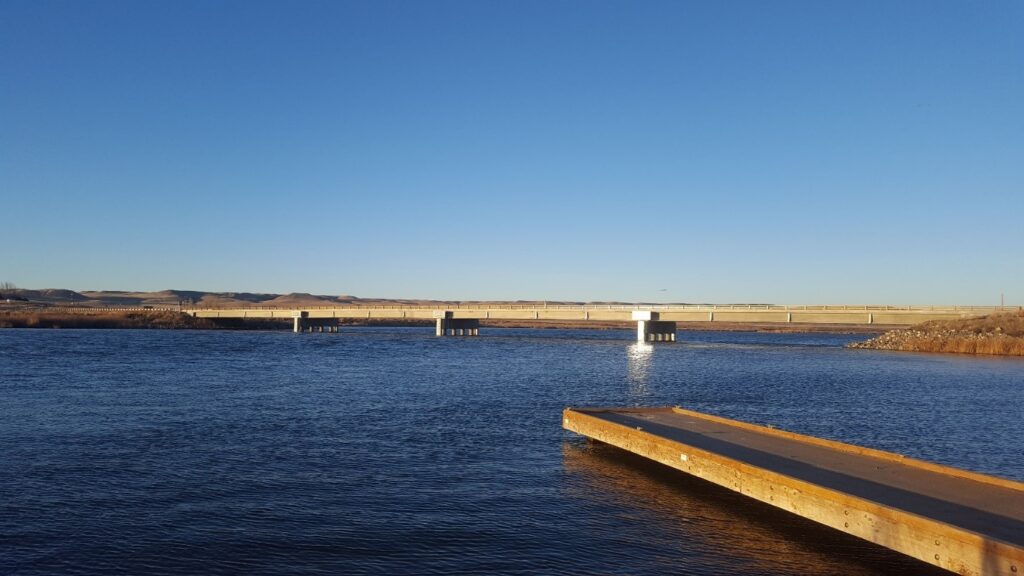 You can learn more about this project during Shane's presentation at the 2019 Western Bridge Engineers' Seminar in Boise, ID on Thursday, September 5.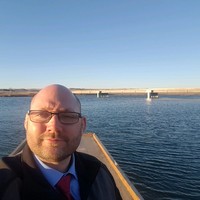 Shane Brown, PE, SE
Shane is a Senior Structural Engineer at Parametrix, based out of the firm's Portland, OR office. He brings over 19 years of experience in the design, load rating and construction of bridges, buildings, retaining walls, and marine structures throughout the Pacific northwest.
Shane began his career as an intern while simultaneously pursing his civil engineering degree at Oregon State University. He has collaborated on a range of simple to complex highway, railroad, and light rail bridge design projects that have utilized steel, precast/prestressed concrete, timber, and cast-in-place reinforced concrete and ABC methods.
Shane says he is passionate about bridges because they connect our communities.