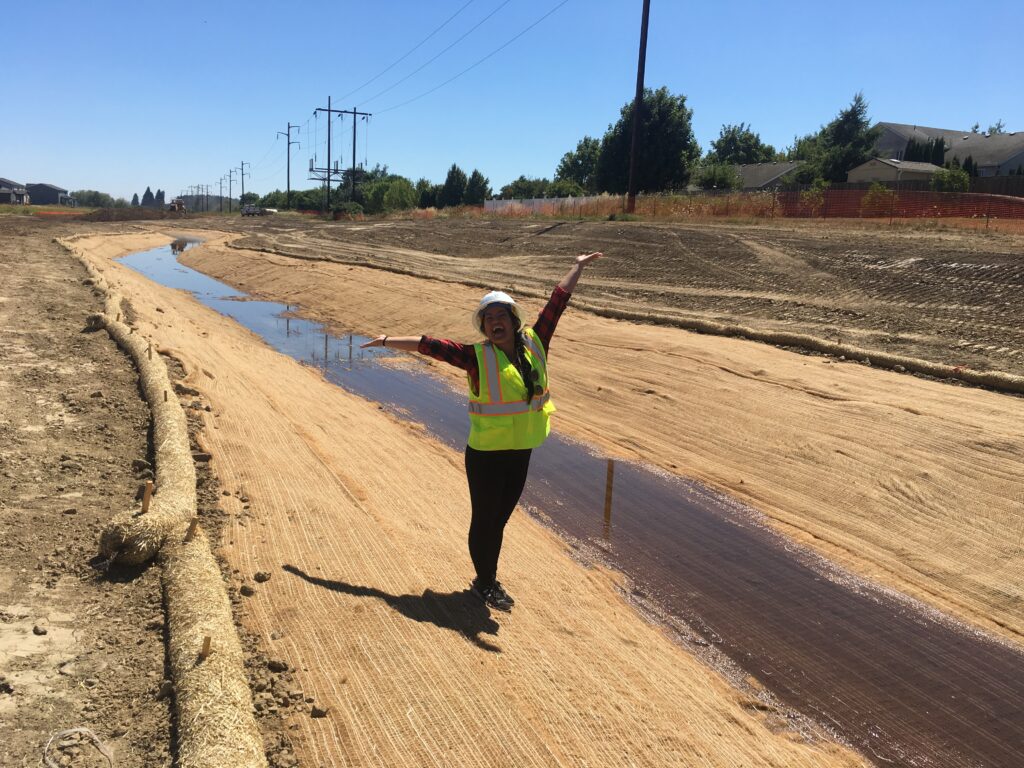 Rachel Yonamine is an intern in our Portland, OR office. She came to Parametrix through the Civil Engineering Cooperative Program (CECOP) at Oregon State. Parametrix is a partner of the program and selected Rachel as an intern. She is currently studying Civil and Humanitarian Engineering at Oregon State University and is originally from Mililani, Hawaii. Rachel started her internship at Parametrix in June and it will conclude this month as she heads back to school.
I asked her a few questions about her experience at Parametrix as an intern and what her career goals are. Read her responses below.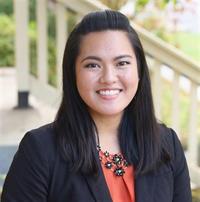 What inspired you to pursue a degree in civil engineering?
I originally chose to major in engineering because I had a passion for physics. I went into school as a general engineering major and eventually decided to choose civil due to my initial interest in structural design and water resources (plus I didn't like chemistry or coding). However, the reason I decided to stick with civil engineering was because I was introduced to all the opportunities offered from this field. I now have a greater knowledge of who I can impact and what I can positively contribute to as a civil engineer. Civil engineering not only combines my passions but provides me with endless opportunities.
What hobbies do you have outside of work?
Outside of work, I serve as the chapter president for Engineers Without Borders at Oregon State University so a large chunk of my free time is dedicated to engaging in humanitarian efforts. Aside from that, I like to dance, explore the outdoors (backpacking, hiking, etc.), play board games with friends and try new boba places!
Did you have a favorite project that you worked on during your internship?
I think my favorite project was working on the I-84 Karcher to Franklin Culvert Replacement because I was able to utilize technical skills obtained in school and directly apply it towards the design of retaining walls. I'm very interested in structures and design work so this project was exciting for me! 
What is your ultimate career goal?
World Domination.
Just kidding! I hope to work at an engineering firm that contributes to an environment that provides means for innovation, creativity, and prospers in any given circumstance. I also aspire to use my skills to create a more sustainable environment whether it be through waste management, transportation, green buildings, etc. Maybe one day I'll become a senior engineer and get to lead my own projects keeping my company's core values at heart.
In addition, I hope to stay involved in outreach for engineering and women in STEM fields by exposing the younger generations to the endless possibilities for growth and community impact through the work we do.
Last of all, I hope to stay involved in humanitarian work to use civil engineering as an outlet to not only travel the world, but also help people get access to their basic human needs.
Is there anything else you would like others to know about your internship experience at Parametrix?
I've enjoyed working with such an amazing team that cares about my educational experience, and for a company that not only takes pride in the work that they do but also cares about the well-being of their employees! (Also the free peanut M&M's in the kitchen are a nice touch!)
During my internship, I was exposed to a wide variety of projects, expanded my technical skill set, and learned what it is like working in the private industry! I was also exposed to different types of work which helped me realized that I am definitely interested in structural design work and will be focusing on that for the remainder of my schooling! Last of all, I realized how much I value engaging in a positive work atmosphere. My time here has been amazing and it's definitely because of the company's core values and the people staying true to them!