By Eddie Montejo
February 4 is National Transit Equity Day, celebrating Rosa Parks' courageous act on a bus in Montgomery, Alabama in 1953 that became a pivotal moment in the Civil Rights movement and laid the foundation for transit equity today. But what does transit equity mean in 2023?
Transit equity seeks to ensure that all people have access to efficient, reliable, and affordable public transportation. Achieving transit equity in American cities has become more challenging in the last several years due to the ongoing effects of the pandemic, looming economic uncertainties, and an ever-changing national culture. As a transportation planner at Parametrix, I believe that one of the best things about our firm is that we take on these large and complex challenges as a core component of our transportation practice.
In honor of National Transit Equity Day, we've compiled a few recent examples of how Parametrix has helped advance transit equity in our communities.
1. Interstate Bridge Replacement Program | Portland, OR
The Interstate Bridge Replacement (IBR) program is a joint effort between the states of Washington and Oregon to replace the existing I-5 bridge that spans the Columbia River. The project will include the construction of a modern, seismically resilient, and multimodal bridge that provides safe and reliable travel across the Columbia River. Importantly, the program will include high-capacity transit, expanding economic, health, and educational opportunities across this important link in our region.
2. Fourth Plain Boulevard Safety and Mobility Project | Vancouver, WA
Fourth Plain Boulevard is one of the most important arterial corridors in Vancouver, WA, offering key connections to Clark College and the Portland VA Medical Center complex. Fourth Plain is also home to the City's Multicultural Business District and is one of the most diverse, yet economically vulnerable corridors in the entire region. Parametrix is developing reconfiguration options to make the roadway safer for pedestrians and bicyclists, while improving access to the Vine BRT – the first Bus Rapid Transit system in the region.
3. Bend Mobility Hubs Conceptual Design | Bend, OR
Building on the Bend Mobility Hubs Feasibility Study completed in 2022, Parametrix is working with Cascades East Transit to develop design concepts for Bend's first mobility hubs. Mobility hubs are places where people can access a range of interconnected mobility services such as buses and shuttles. Hubs also feature service-based options such as bikeshare and rideshare, and can incorporate other amenities like electric vehicle charging, e-fare kiosks, and real-time transit info. Bend mobility hubs will expand intermodal transit options to all people in the community, reducing reliance on the City's existing hub-and-spoke model focused on Hawthorne Station.
Inequities in public transit can lead to disparities in access to employment opportunities, educational facilities, and health services, as well as limiting social mobility and economic growth. These are just a few project examples of how Parametrix is actively working to combat these disparities. Heading into 2023, what kind of impact do you want to have on transit equity?
To end with a quote, one of our founding fathers once said:
"Equity is the most perfect and complete of all forms of justice." – Thomas Jefferson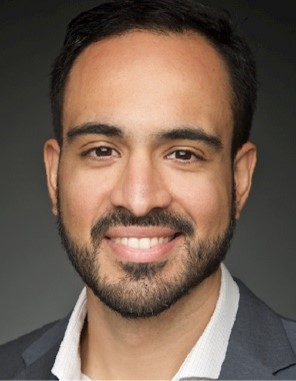 Eddie Montejo is a transportation planner at Parametrix based in Portland, OR. He is experienced in bicycle and pedestrian, transit development, corridor, and transportation policy plans. He also specializes in communications design and community engagement, with broad skills in stakeholder management, facilitation, web-design, interactive mapping, and online surveys. His professional mission is to leverage sustainable transportation infrastructure to improve community mobility, quality of life, and economic opportunity for all people.