Maybe you've heard about employee ownership – but do you know the impacts that this business model has on culture, stability, and wealth building? Parametrix is a well-established employee-owned company. Founded in 1969, our original owners decided to transition the company to the employees in 1992. In 1999, we became 100% employee-owned.
Ownership Culture
Alignment: We are aligned in our goals because we all have a shared interest in making the company more successful.
Commitment: We invest in our employee-owners. We put our people first because shared ownership increases commitment.
Relationships: Our people are in it for the long-term, which strengthens bonds, increases collaboration, and fosters mentorship.
Accountability: We only succeed as owners if everyone contributes. We hold each other and ourselves to high standards.
Job Stability
Retention: In the 2020 recession, ESOP companies were between 3 – 4 times more likely to retain staff at all levels.* Parametrix had a turnover rate of just 6.1% in 2020.
Job Stability: In 2020, about one-third (35.5%) of majority ESOP companies cut hours for one or more employees. By comparison, nearly two-thirds (62.9%) of other companies cut hours for one or more employees.* At Parametrix, we had more changes from on-call to full or part time than changes from full or part time to on-call during 2020.
Pay: Throughout the last recession, only about a quarter (26.9%) of ESOPs cut pay for any employee, compared to more than half (57.3%) of other firms.* Total salaries for Parametrix employee-owners increased by 2.5% in 2020.
Wealth Building
Through employee ownership, everyone at Parametrix shares in our success. Yearly contributions of company stock can make a huge impact. Parametrix targets providing a 6% employee stock ownership contribution and often exceeds the target significantly. Here is an example of what that could look like: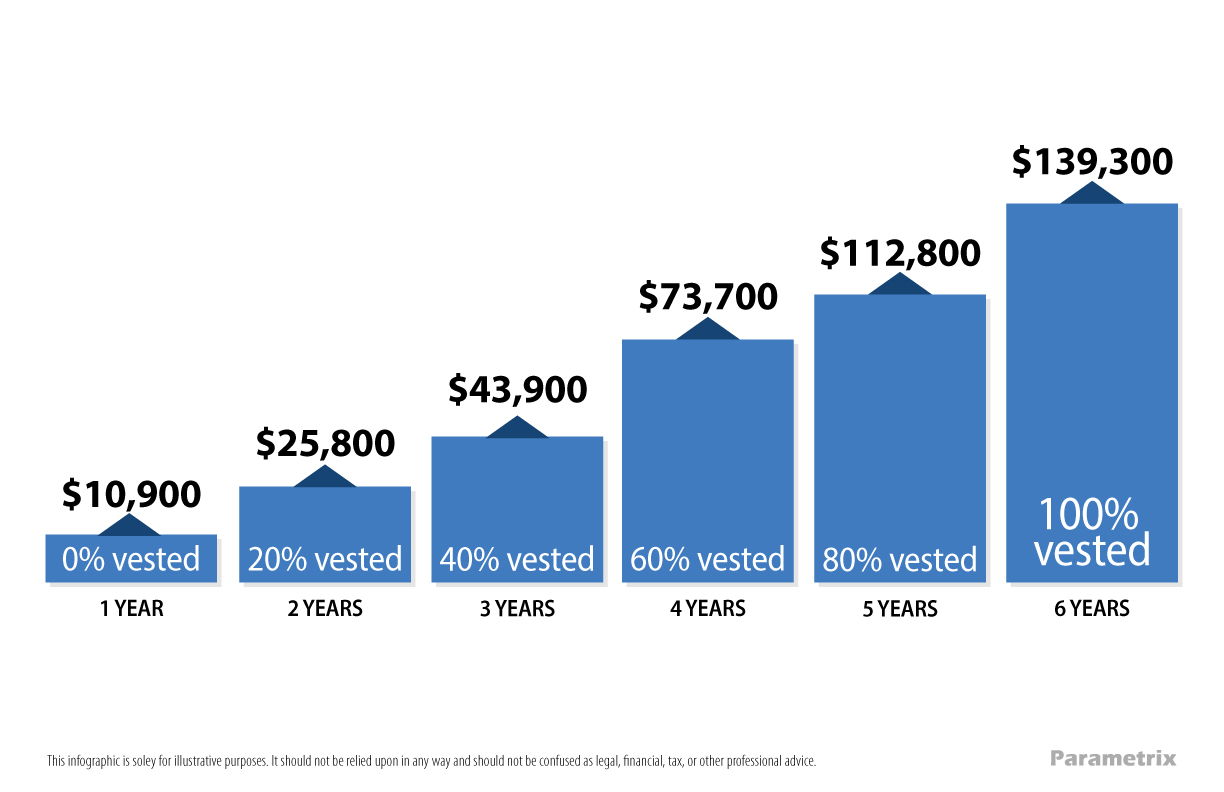 Interested in becoming an Employee-Owner?
Employee-owned. That means you share in and contribute to Parametrix's success. From day one, you earn stock in your Employee Stock Ownership Plan (ESOP) account and are empowered to participate and think like an owner.