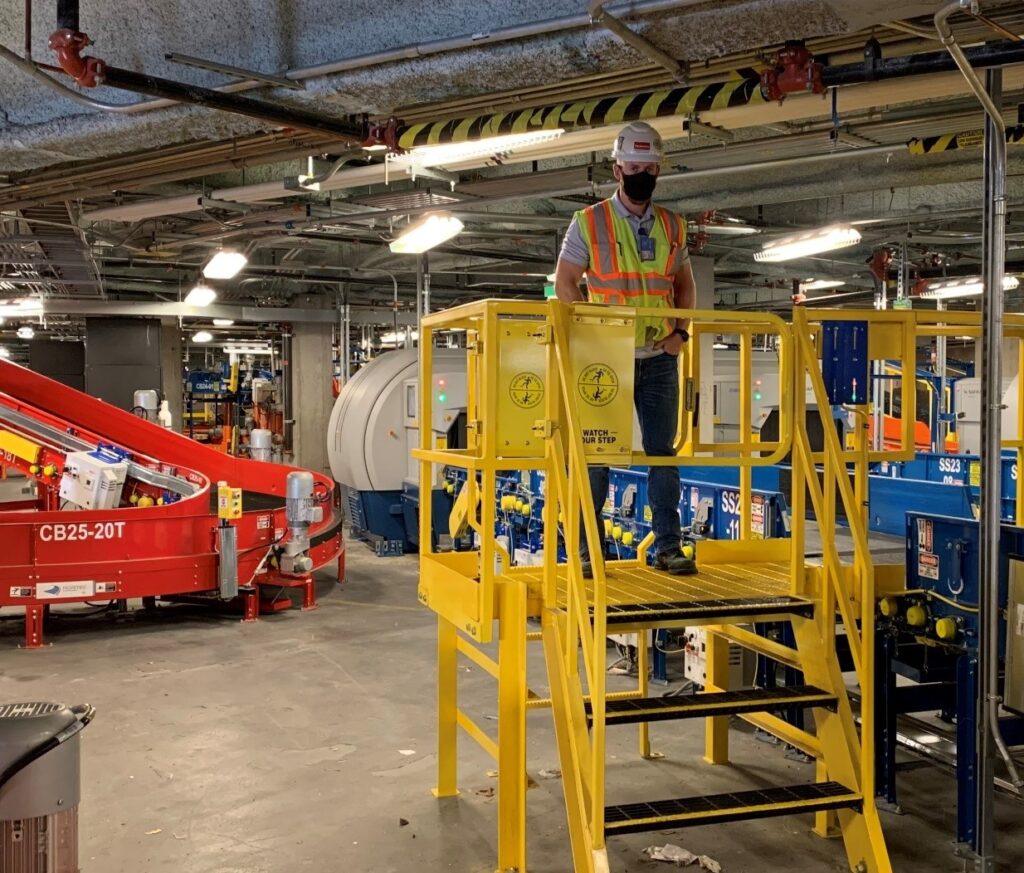 Construction managers helps owners ensure the successful outcome of their projects. They proactively manage the details to achieve cost, schedule, and quality objectives on construction projects. Parametrix has a team of approximately 40 experienced construction and project management professionals in the Puget Sound region, including 5 employee-owners who are certified through the Construction Management Association of America. 
Derek Spencer is a resident engineer based out of our Puyallup, WA office that recently became a Certified Construction Manager (CCM). He has 7 years of industry experience, nearly 3 of which have been with Parametrix. He shares what it means to be a Certified Construction Manager and the process to earn the certification.
First, give us an overview. What is a Certified Construction Manager?
A Certified Construction Manager (CCM) is an individual who has met the requirements and passed the exam administered by the Construction Management Association of America (CMAA). Anyone interested can find more information here.
Why did you decide to become a CCM?
I wanted to become a CCM after working in construction management at SeaTac International Airport. I've really enjoyed the project I'm on and felt like, as a consultant, pursuing certification was a great way to develop my talents and provide value for the Port and Parametrix.
Tell us about the CCM certification process. How long does it take? What are the requirements?
The certification process is a deep dive into the projects an applicant has worked on and a verification of the applicant's knowledge in the construction industry through an exam. In order to apply for the exam, an applicant has to verify their past experience in every stage of the construction project life cycle. They do this by filling out an experience matrix, providing project summaries, and getting signatures and narratives from supervisors on those projects.
High level, CMAA requires 8 years of construction management experience to take the exam. 4 of the 8 years can be substituted with education, if it's applicable.
What benefit does the CCM offer to our clients?
Because the CMAA is a body of construction management professionals I feel like having that group standing behind me can give our clients confidence that I can deliver the construction management services they need.
Tell us about your careers goals as a CCM.
One of the reasons I enjoy working at Parametrix is the community. I would say that my goal is to provide value to my coworkers and the Community Building group. I think my success is tied directly to the success of my group and Parametrix so as opportunities to provide that value become apparent, I'll continue discussing my role with community building leadership.
What would you say to others considering the CCM certification?
I would say it's a great experience. Early career professionals should start at the Construction Manager-in-Training and if you're mid-career take a look at the CCM application process to determine if you meet the requirements.
Like most things, I think you can get as much as you want out of the process. There are classes and lessons offered by the CMAA that are led by people with lots of industry experience. I learned quite a bit while pursuing this cert and had the opportunity to chat with some awesome folks.