By Jason Ceralde, PLA
Each year, April is declared as World Landscape Architecture Month with many states, including Washington, making official proclamations. The landscape architects of Parametrix would like to thank everyone who is taking the time to observe and honor the history and the role of our profession. No matter if we are engineers, architects, landscape architects, planners, builders, construction managers, designers, drafters, scientists, etc.; we are part of an ongoing legacy of shaping the world's environment. Each of us plays a role in this collaborative process to bring human experience in touch with natural ecosystems for the public health and safety of our communities.
In honor of Landscape Architecture Month, we are paying homage to landscape architects of history who have influenced us in our pursuit of this profession. While we know that there are nearly no projects that can be attributed to a single individual, these designers and landscape architects have been on the vanguard of innovative design and have made a huge impact on not just the profession, but also the communities in which they worked, and upon history of design.
First is Frederick Law Olmsted, who is referred to as the "founder of American landscape architecture". He designed many historic projects, including Central Park and Prospect Park in New York City, the U.S. Capitol in Washington, D.C., and the Emerald Necklace Park system in Boston. According to The Olmsted Legacy, Olmsted believed in the restorative action of the landscape and human experience of place, as well as how human psychology plays a large role in the landscape. Some of his notable projects were in collaboration with architect Calvert Vaux, as well as Olmsted's sons Frederick, Jr. and Charles. Charles Olmsted continued his father's legacy of large-scale park system planning in many cities throughout the first half of the twentieth century. These include the parks systems in Seattle and Spokane, WA, and Portland, OR.
No highlight list of landscape design professionals would be complete if it did not include English designer Gertrude Jekyll. She was an active partner and collaborator with Arts and Crafts architect Sir Edwin Lutyens. Her designs of flowering perennial gardens have shaped many people's thoughts on what their ideal gardens and yard should look like.
Another landscape architect who has influenced history is the Danish-American Jens Jensen who helped to pioneer the landscape architecture branch of the Prairie Style in the Midwest. He was a contemporary and occasional partner of architects Frank Lloyd Wright and Louis Sullivan. Jensen is known for forming a "uniquely American" landscape design style which celebrates regional ecosystems and uses native plants. This was not to specifically copy nature, but to use the language of the natural landscape to shape human experience. His signature design element is the "council ring". The council ring was a circular space, bordered by a bench which was meant to facilitate community through democracy, pageantry, storytelling, and conversation.
While not a landscape architect per se, Maya Lin's proposal for the Vietnam Veterans Memorial in Washington, DC is a profound example of how architecture, landscape, and engineering can all come together for a comprehensive and successful design. It is minimalist, but dramatic.
Thank you all for your time and for observing Landscape Architecture Month this year!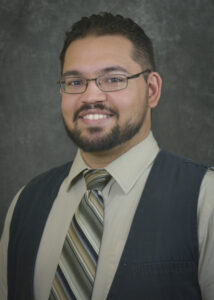 Jason Ceralde, PLA is a Planner based out of Bremerton, WA. He began CAD drafting in 2005 as a junior in high school. In 2012, he received a bachelor's degree in landscape architecture with minors in architecture and environmental science and resource management from the University of Washington. He began his career at Parametrix in May 2014. In November 2020, he became a License Landscape Architect (PLA) in the State of Washington. He is currently pursuing a professional designation in Crime Prevention Through Environmental Design (CPD).