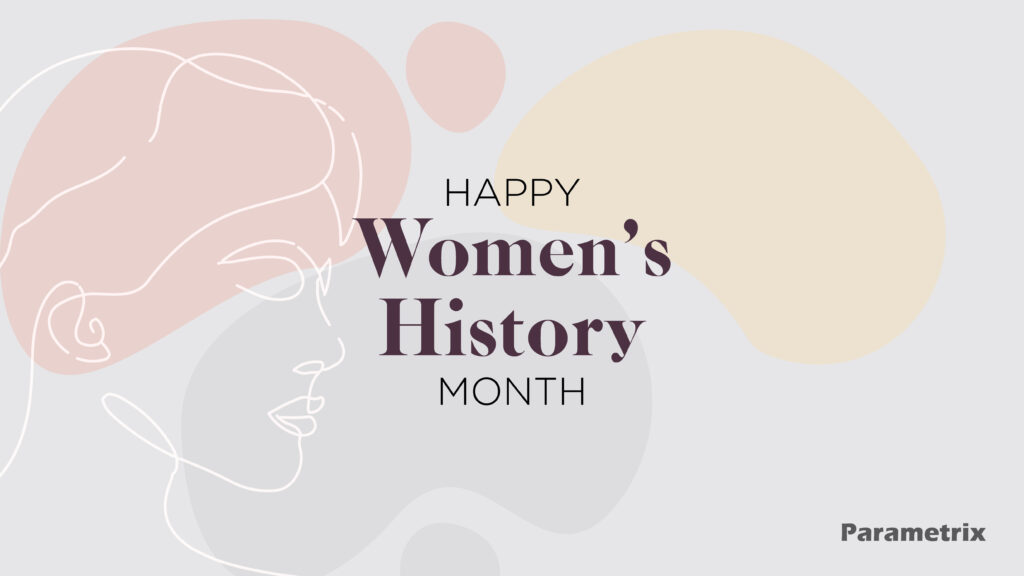 This week we're wrapping up Women's History Month with the women of our Operations Leadership Team! Our OLT is comprised of 12 members, 6 of which are women. Learn more about each of them below.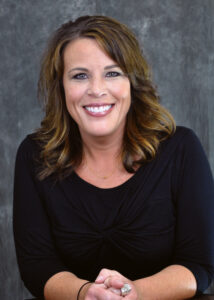 Jeanna Hanenburg, Director of Human Resources
Jeanna joined Parametrix in 2000. As the director of human resources, she is responsible for the team of human resources professionals who manage all people programs and processes from recruiting to retention of employees.
What advice do you have for women pursuing leadership roles?
My advice isn't just for women BUT for women leaders it is even more imperative. I see leaders of thought, ideas, projects, clients, teams, innovation, collaboration, FUN, etc. every day at Parametrix and by many that aren't in a supervisor, manager or leader role. Many strong leaders don't desire a formal leadership role but still have a significant amount of influence on the success of the company, our projects/clients and in making Parametrix the best place to work. You don't need to fill a 'box on an org chart' to be a leader.
That said, with leadership (of any kind) it is an important to use your vision and voice in a way that positively impacts and supports those around you more than yourself. To me the success of a leader is defined by the success and health of the teams they work with.  For women leaders that likely means another hat you wear in life where the primary focus of support and energy is about others and not yourself. All leaders, but especially women, need to ensure a healthy amount of your day-to-day life is reserved just for you. It's imperative to preserving your authentic voice and your energy!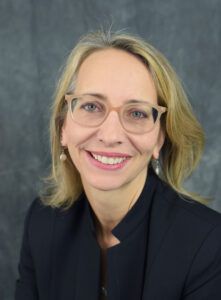 Sarah Ogier, Vice President
Sarah joined Parametrix in 2019 as a vice president overseeing water and environmental planning and compliance in the Puget Sound Region. She has over 20 years of experience in natural resources and utility management, including drinking water, wastewater, solid waste, stormwater, groundwater, water rights, floodplain restoration, and natural lands management. Her experience includes leading regional, public, and private partnerships.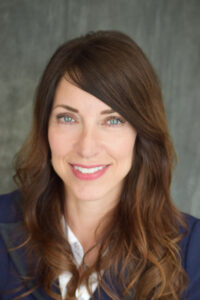 Holli Moeini, Executive Vice President and Chief Financial Officer
Holli joined Parametrix in 2004 as the corporate controller and now serves as CFO. She brings with her 25 years of business and financial consulting in public accounting and various other industries.  Holli is a Certified Public Accountant and her previous position before coming to Parametrix was the corporate controller of a publicly-traded manufacturing company.
How has the industry changed since you began your career?
When I began my career as a consultant, wearing a suit and tie allowed me to fit in to what was, at the time, a career largely dominated by men. Although there were women in the industry very few "sat at the table" and I often found myself the only woman in the room. It wasn't until the mid-90's, when I left consulting to work for a fast-growing client, that I finally had a female colleague join me at the executive table. Interestingly, she and I both wore fancy suits while the men wore khakis. Why did we do that? In order to be listened to and respected for our insights and opinions as our male counterparts were, we felt that we needed our armor.
That was a long time ago and much has changed! Clothes were only a small part of how we ultimately felt about ourselves and our personal power.
What advice do you have for women getting started in their careers?
As I raise my daughter, I tell her how whole and complete she is by being her authentic self. If she has to "try" to fit it, it's not for her. She will naturally be guided towards what she loves. I ask her to always respect herself. When you respect yourself and stay true to who you are, others can't help but to see the power that you have within. Then it doesn't matter what you wear!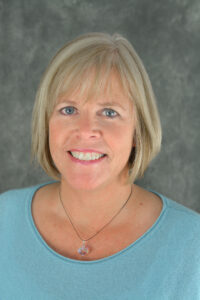 Denise Ledingham, Director of Communication and Client Outreach
Denise joined Parametrix in 2000. She has held several roles in the company, all involving communication and cross-office collaboration, which is the passion behind how she approaches her work and her commitment to employee ownership.
What recent accomplishment in your career are you proud of?
I recently was elected to serve as Bremerton Rotary president in 2022. Considering Rotary did not allow women in Rotary until 1989 (which was not all that long ago!), I am proud of this accomplishment.
What advice do you have for women getting started in their career?
My advice to other women who are developing their career… don't overthink it, identify your passions and go for it!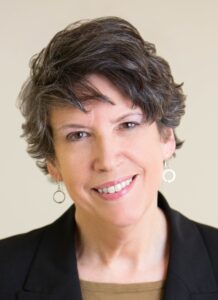 Liz Kelly, Senior Vice President
Liz joined Parametrix at the beginning of 2021 as the senior vice president overseeing operations in Puget Sound and strengthening our water practice. She has 30 years of experience in water, wastewater, drainage, and solid waste utilities work as well as transportation and rail asset management services.
What do you consider the greatest accomplishment in your career?
I was thrilled and honored to have the opportunity to be engaged in the super-innovative Tolt and Cedar Design-Build-Operate projects while at Seattle Public Utilities. The contracting approach and project types were very new for SPU as well as for the consulting and contracting world. We worked hard to be fair in the procurement process, encouraging collaboration and innovation, and attracting the very best of the best. We also worked hard to get the SPU executives and staff on board with the approach as well as elected officials, regulators, and other stakeholders. It all paid off in that we were able to save the SPU ratepayers about $100 million. I've always been very proud of our team that pulled those projects off.
Tell us about a woman in your life who has inspired you.
Diana Gale was the Director of the Seattle Water Department when it merged with parts of Seattle Department of Transportation and Seattle Engineering Department to become Seattle Public Utilities. She inspired me AND mentored me and I'll always have great appreciation for her leadership style and approach to organizational development.
Grace Crunican also provided some mentoring to me during my early years and I greatly appreciate insights I received from her.
Then there was Margaret Pageler and Jane Noland who were two very inspirational leaders on the Seattle City Council. Margaret once advanced a council resolution where she said I was "indefatigable" and I had to look that word up to see what it meant.
But there were many, many more and I just can't name them all. Our peers and co-workers – men and women alike – are important sources of inspiration every day.
What advice do you have for women pursuing leadership roles?
Don't shy away from seemingly out-of-reach opportunities. I passed on an important industry role early in my career because I thought I was too busy and not ready for such a role and I've regretted it ever since.
How has the industry changed since you began your career?
There is more and more a recognition that often times women approach work, management, and leadership differently than men. Not always and we're all unique for sure, but this view provides an important opener for us to just be ourselves. Be your best self, don't try to be someone else's best self. That works much better in the long run.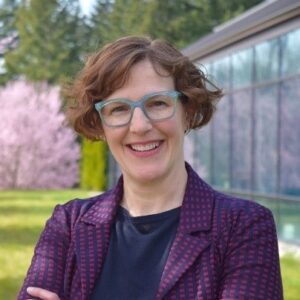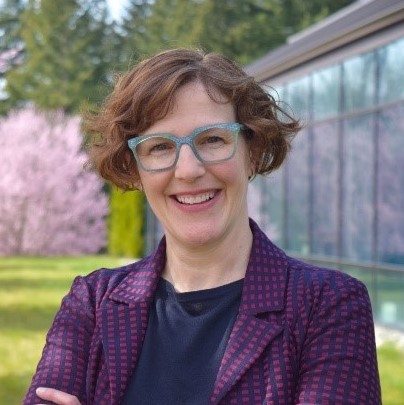 Darby Watson, Vice President
Darby joined Parametrix in 2019 as a vice president overseeing transportation and community building in the Puget Sound region. She has over 20 years of experience specializing in managing transportation and urban planning programs.
What do you consider the greatest accomplishment in your career?
I was pretty proud to be elected the "Executive of the Year" by the Race and Social Justice Change team at Seattle Department of Transportation in 2018.  I worked hard and continue to try and use my leadership role to promote others, mentor emerging professionals, and provide the space for a broader conversation.
Tell us about a woman in your life who has inspired you.
I am really inspired by my sister, she skipped college and spent 20 years waiting tables then decided to go into law enforcement. She's now the internal affairs manager for Las Vegas Metro police. She really just set her mind to it and made it happen. I'm continually inspired by what can be achieved through patience and persistence.
What advice do you have for women pursuing leadership roles?
Leadership is different than technical work and even management. It's a whole new set of skills that can help anyone at almost any point in their career. Getting involved in professional associations is a great way to exercise your leadership skills and add some new highlights to your resume.
How has the industry changed for women since you began your career?
Sure, it's amazing to remember back when you were expected to wear a skirt to an interview or you would walk into a meeting and most would assume that you were there to take notes or get the coffee (I sure hope that has changed!). I would like to think that all of us have learned to make fewer assumptions. As women become more prominent in fields traditionally dominated by men it's important to remember that we are all individuals and there isn't just one female perspective, just like there isn't one male one. Having more diverse experiences and breadth of ideas in the discussion can make projects more innovative and reflective of the community.