Fish Passage & River Restoration
We manage large fish passage and habitat restoration programs with an emphasis on wetland, estuarine, and stream projects designed to improve habitat for Pacific salmon species. These projects involve spawning habitat enhancement, restoration of natural channel morphology, and in-stream and off-channel habitat.
Our team of scientists, planners, designers, and engineers focuses on the restoration of natural processes and function, often reconnecting floodplain terraces and side channels with the main stem of the river. Creating riparian buffers and riverside planting strategies are coupled with other design elements to restore shorelines, provide shade for cooler water temperatures, and in some cases, promote natural tree recruitment and stream morphology.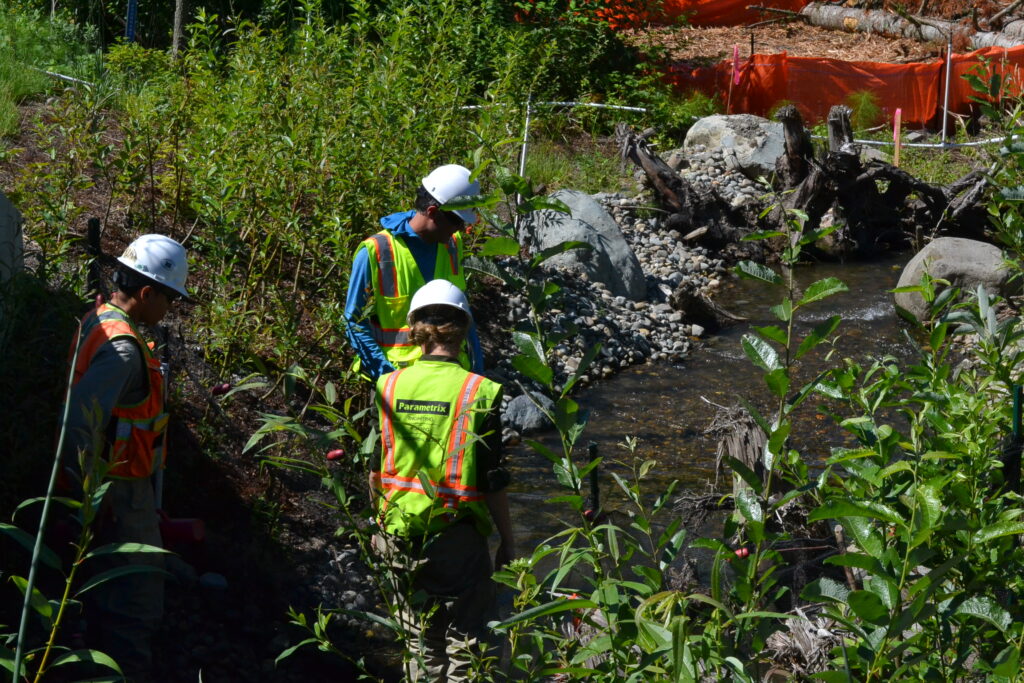 Fish Passage & River Restoration WORK